Matham Grove
Matham Grove involved a rear extension and full refurbishment of a 5 bedroom house in East Dulwich. The house had been extended in the past, but the spaces weren't utilised well which resulted in an awkward flow and dark spaces.
The house was bought by a professional couple who were looking to create a beautiful and bright home which suited their lifestyle and allowed them to entertain their friends and family. They approached us with a view to have an interior focused design, which allowed them to create a home which truly worked for them. There was a focus on storage, with a palette of soft colours and textures which would make the house practical as well as beautiful.
We added a rear extension and worked closely with an architect who helped on exterior detailing and planning. The extension was used for a large kitchen and dining space which allowed the client to entertain and also to have a better connection to the garden. The lightflow was an important consideration to make sure the front of the house was bright and light.

The ground floor was fully replanned allowing an addition of library/office space, large coat storage, utility as well as large living space. The first and second floors were fully refurbished including the bathrooms and addition of a dressing room.

The materiality of the project was focused on tactility and soft muted colours which allowed to create a warm and inviting home with an element of fun.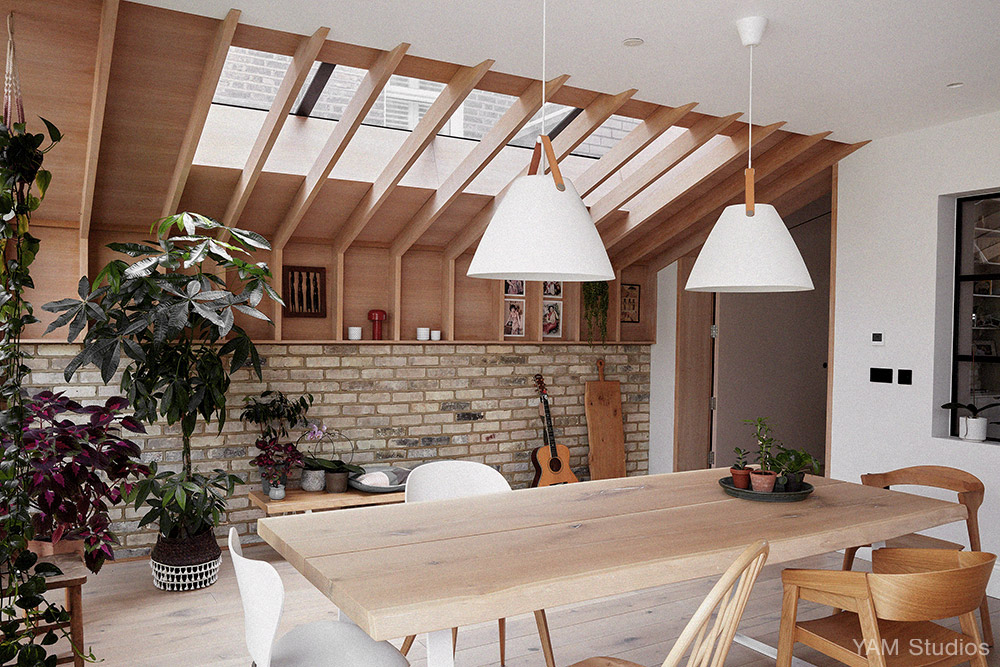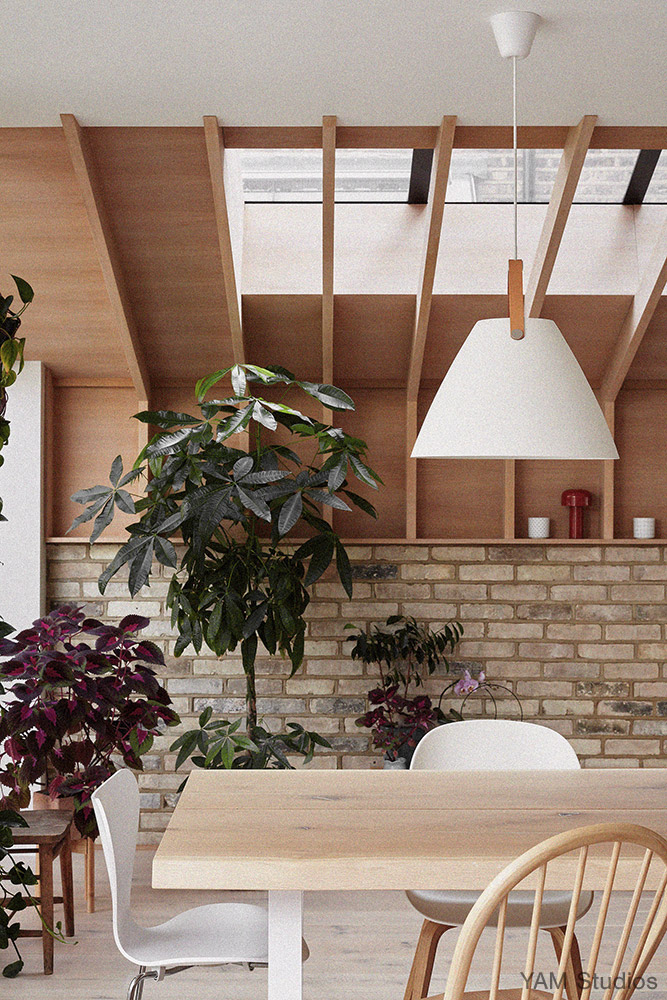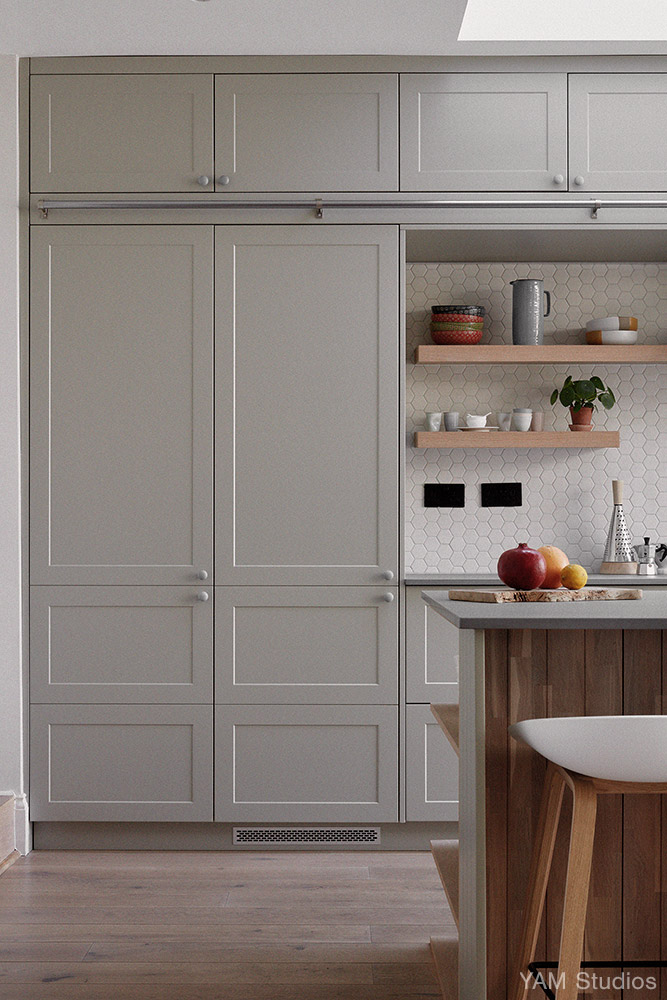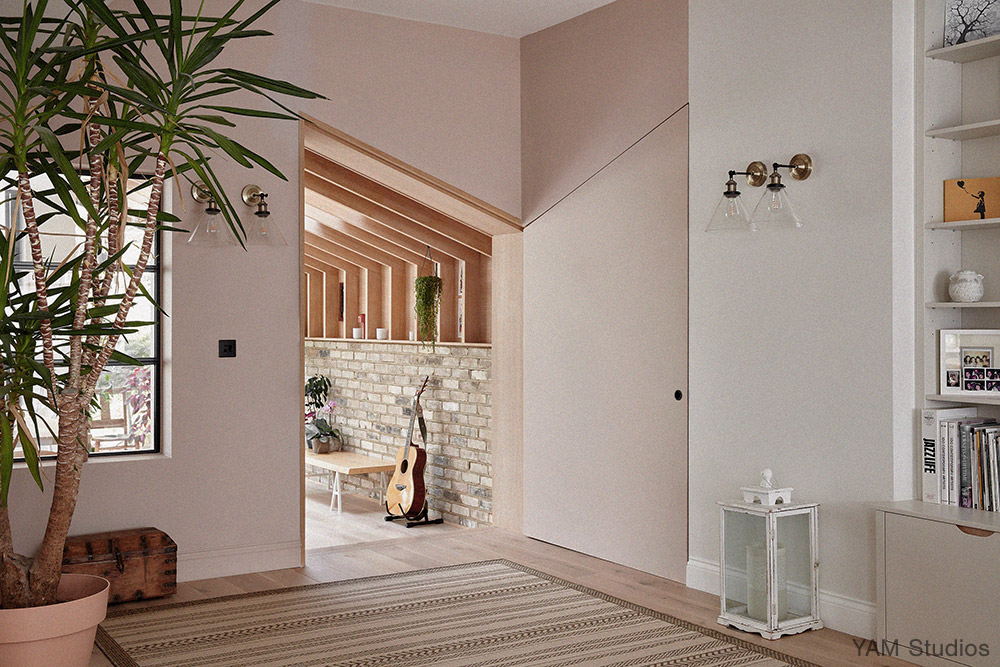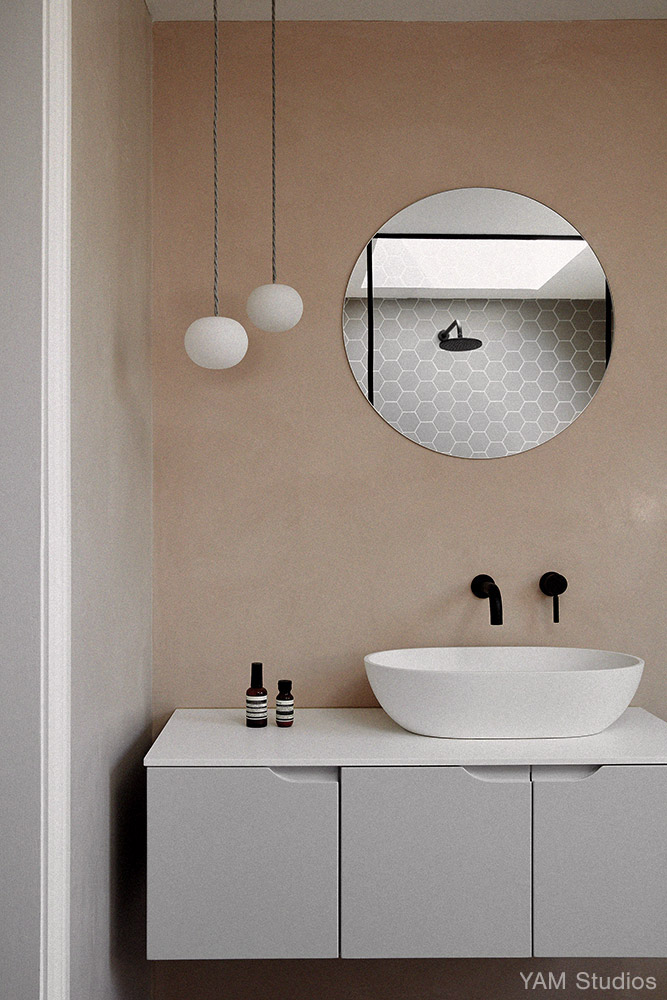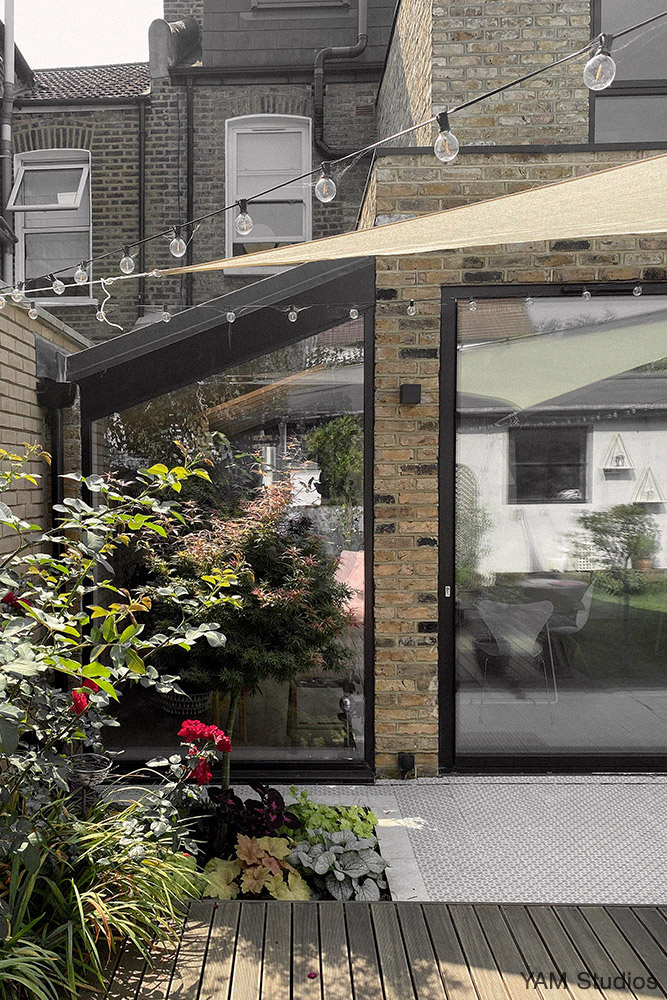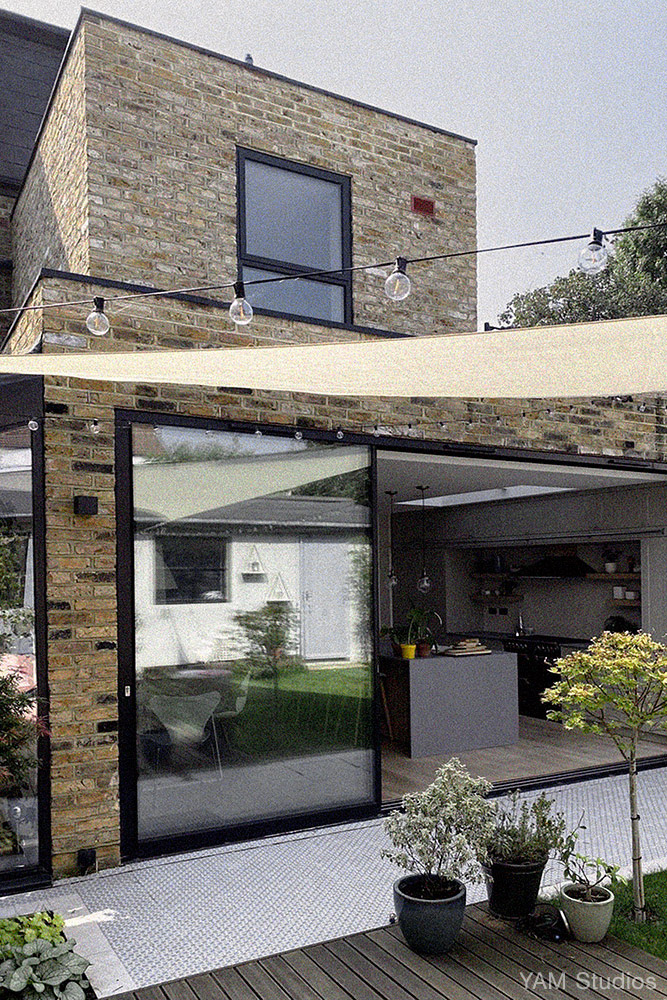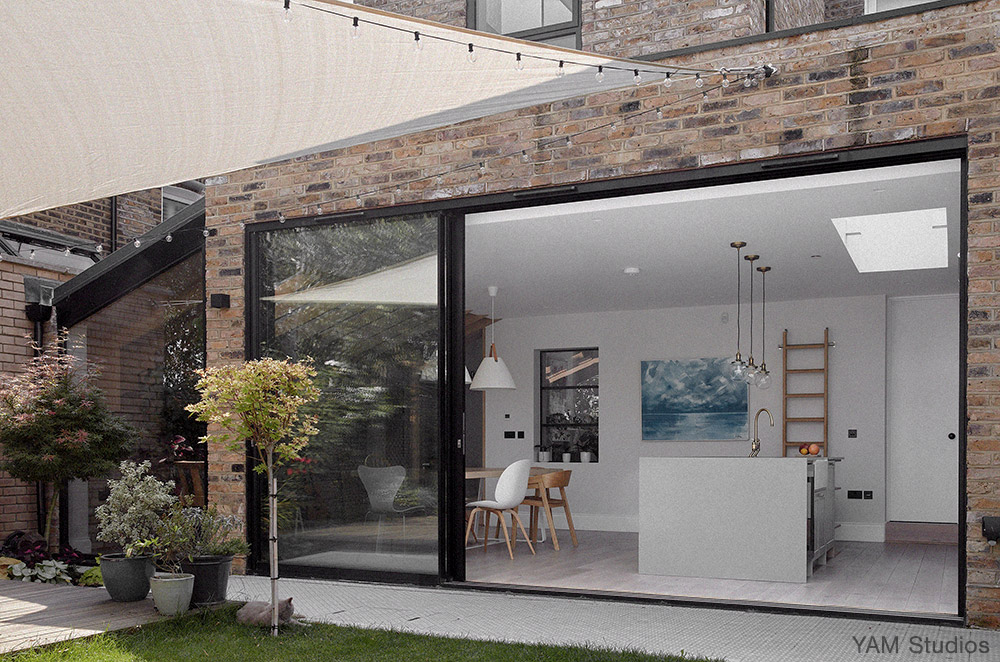 < Previous - All Projects - Next >