Portland Road
Light and relaxed, this was a refurbishment of the open plan kitchen, dining and living area in beautiful Notting Hill. The property was refurbished by previous owners, however the kitchen area was dark and impractical for a young family's needs. We updated the layout to allow for more storage and a better use of the space for a kitchen which looks beautifully serene, yet is highly practical and easy to work in.
Light natural materials helped to add brightness and warmth, while a new lighting scheme was designed to ensured the space was well lit, with the flexibility for creating a cosy atmosphere for relaxing in the evening. The existing metal staircase was clad in a light wood to tie this element into the scheme and brighten this corner of the space. The addition of clever storage here adds a nice feature and helps to create a practical space for a busy family.

The updated material palette, detailing, accessories and furniture transformed the space making it a cosy and bright place, perfect for where the family could spend time together and enjoy everyday living.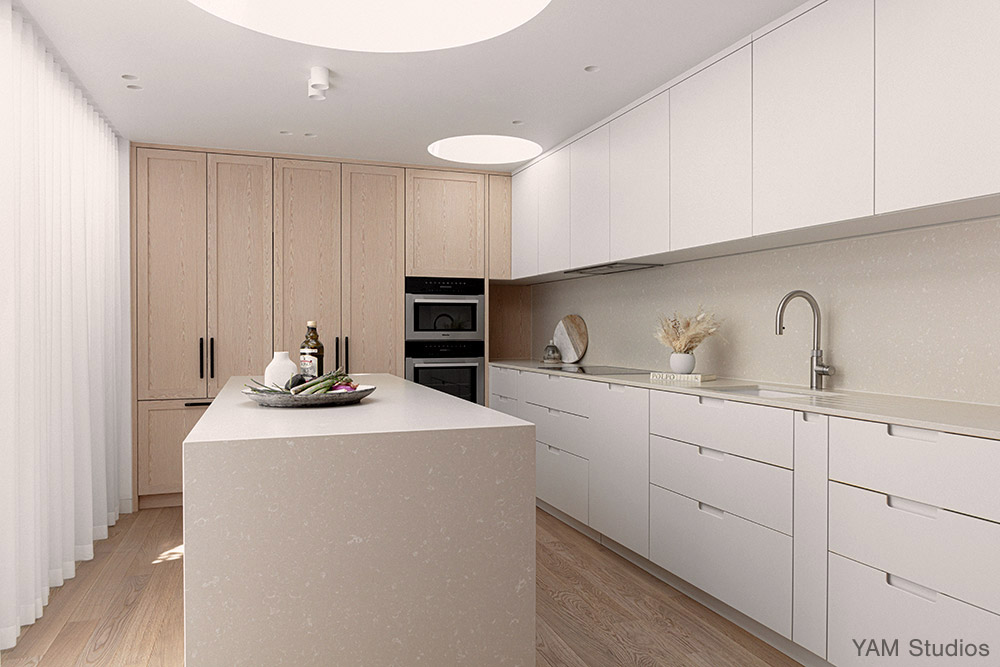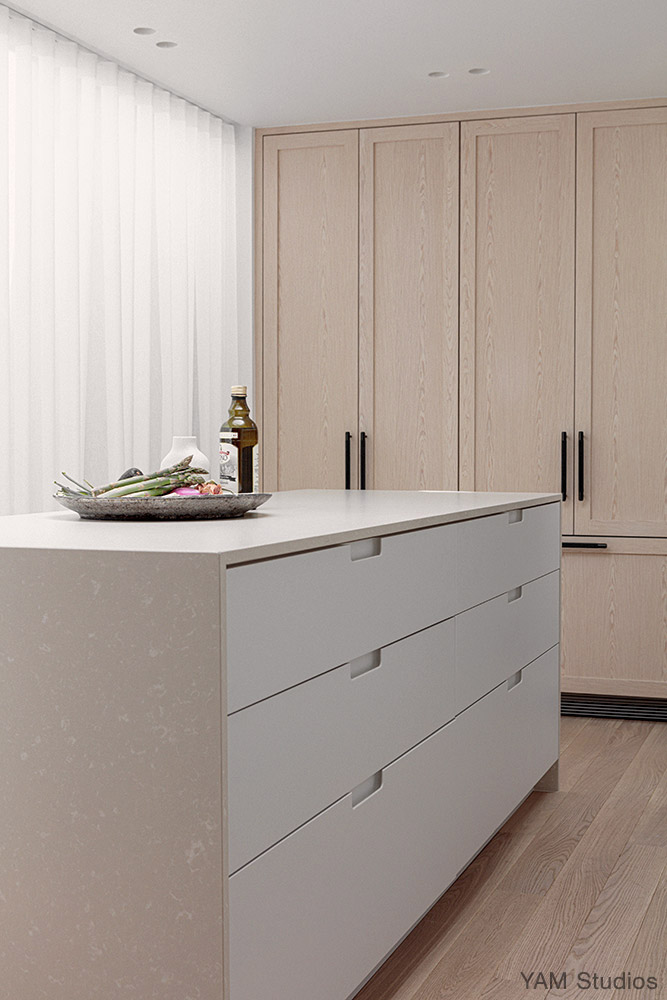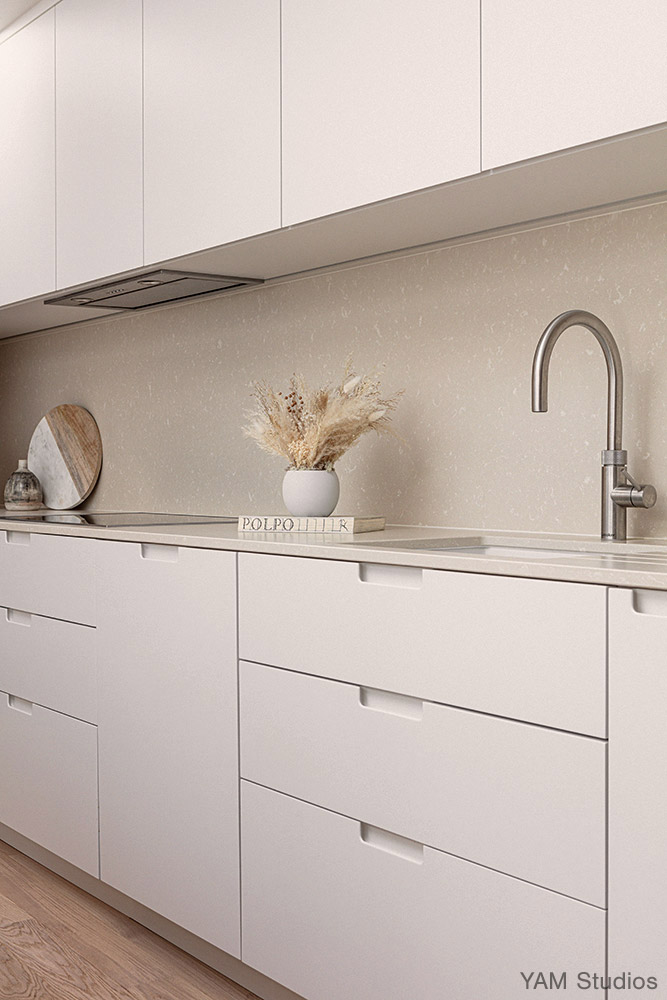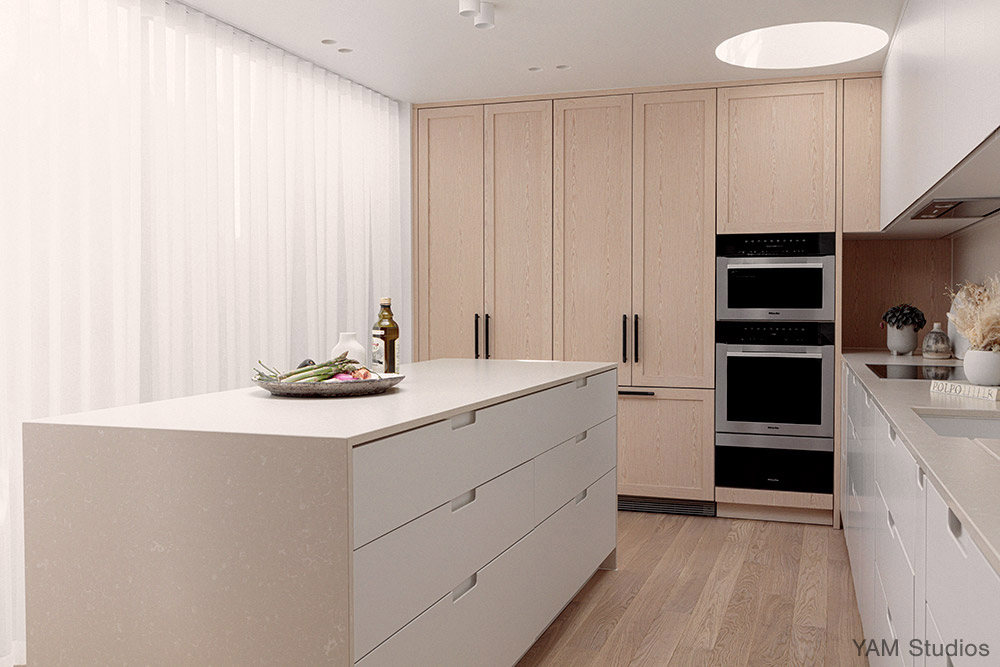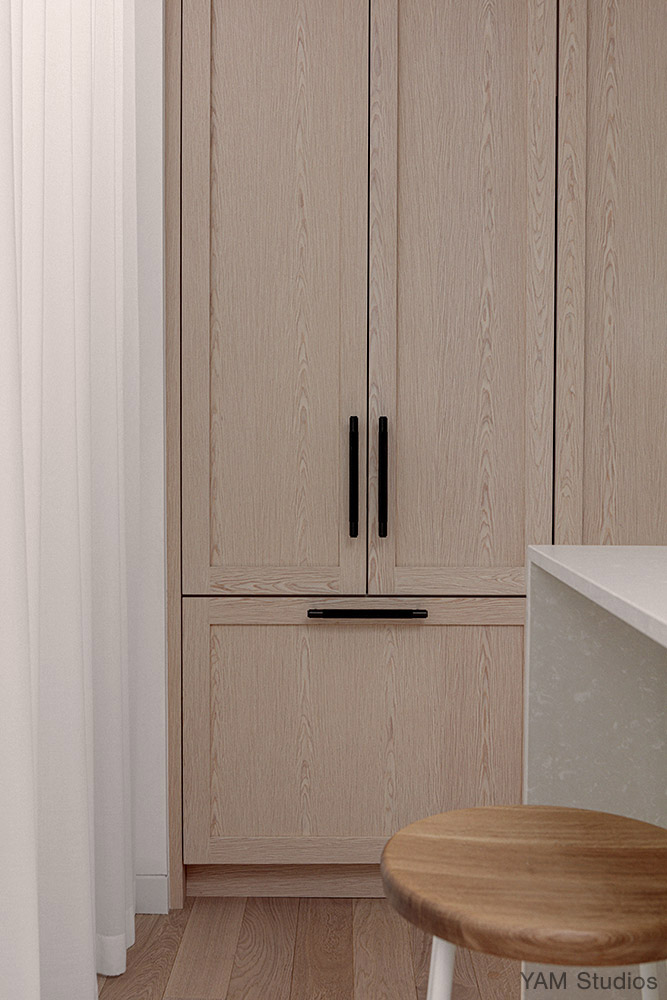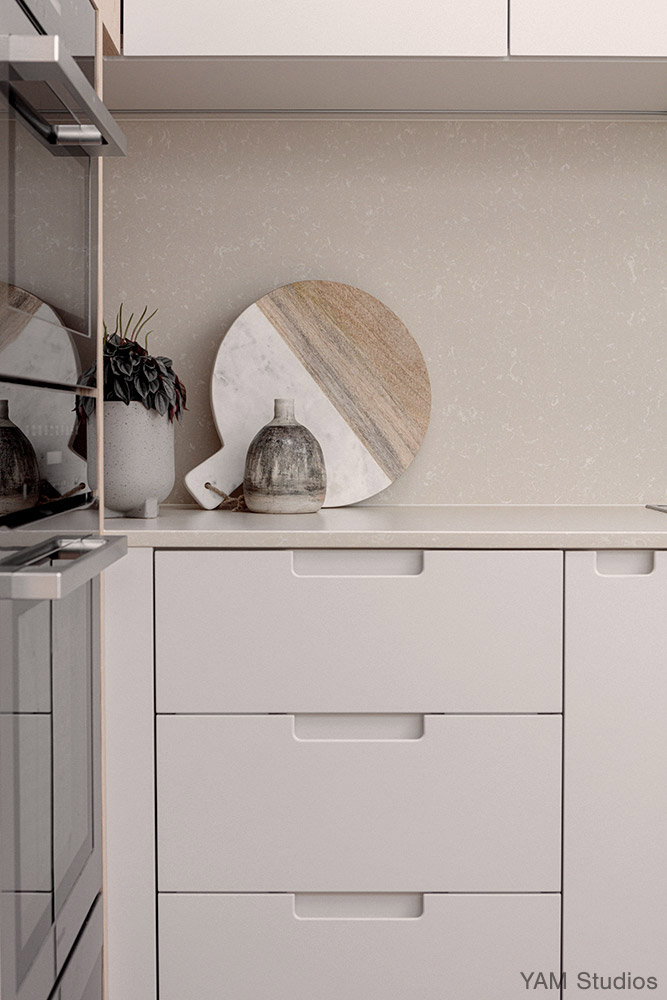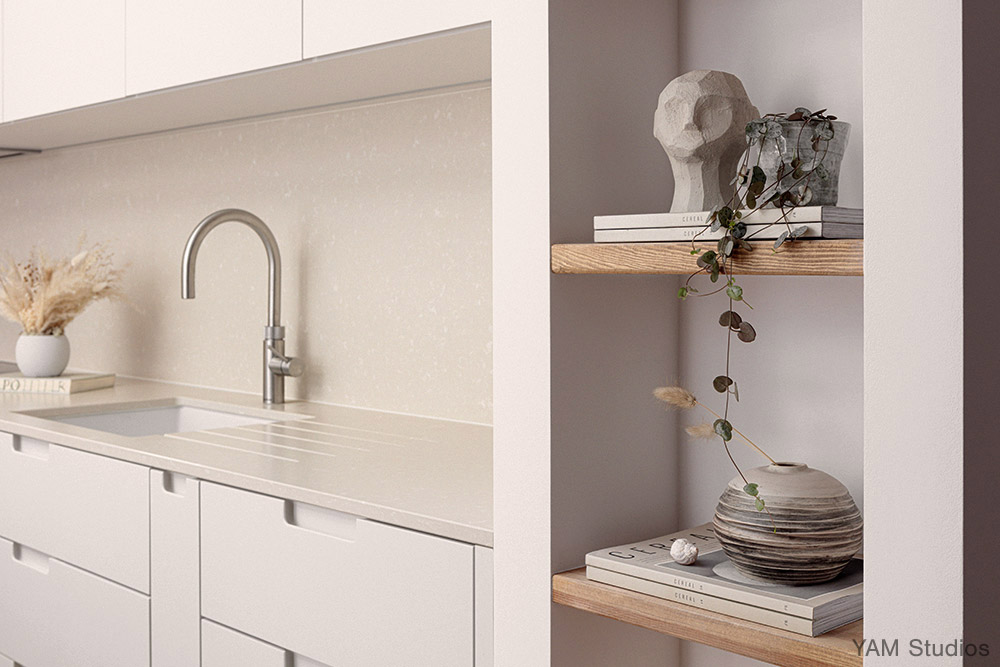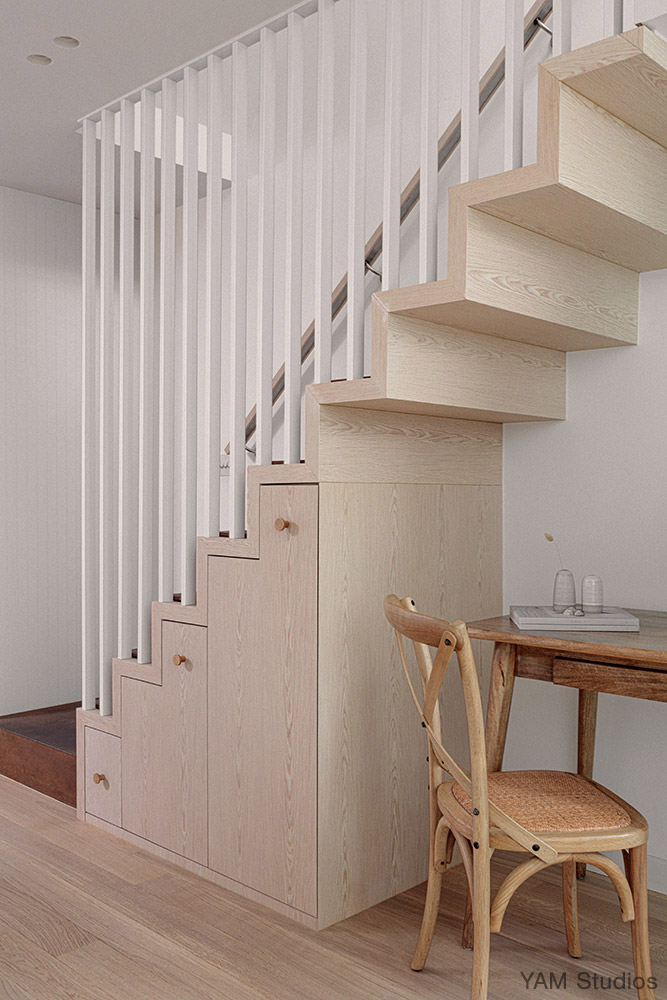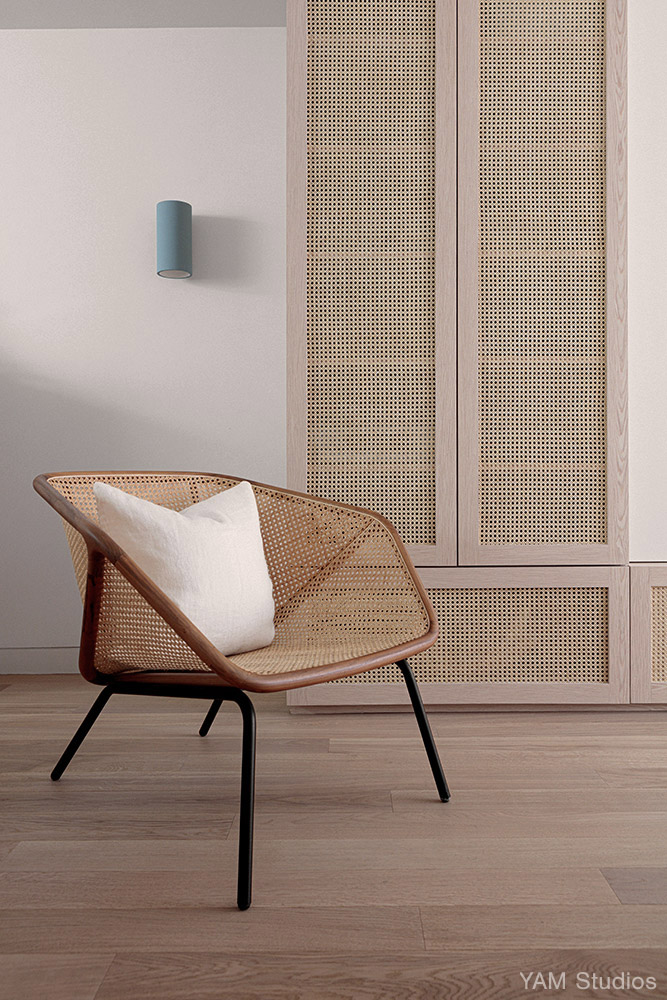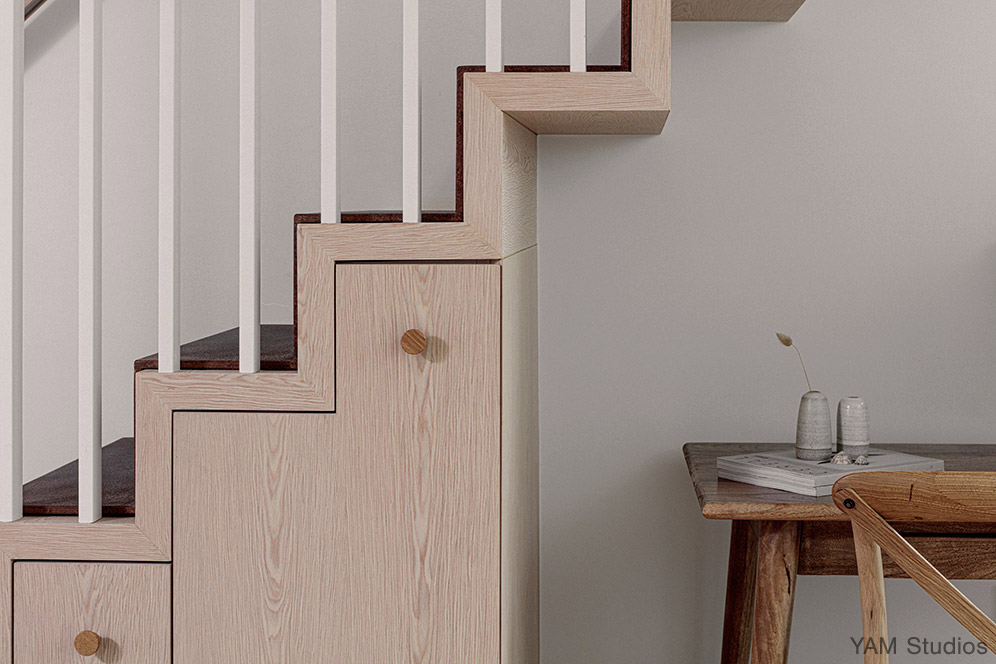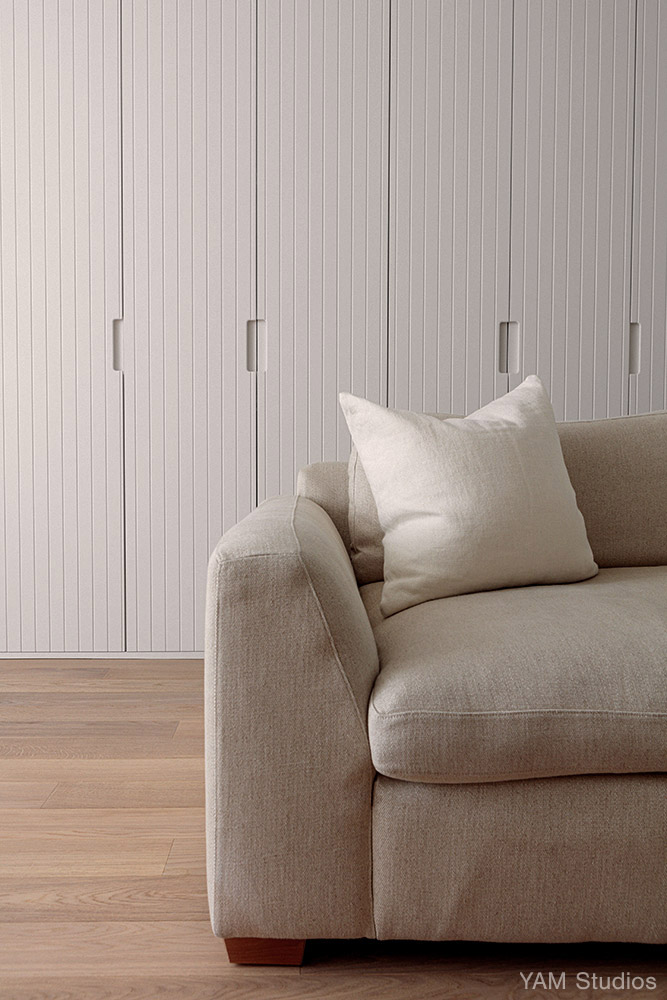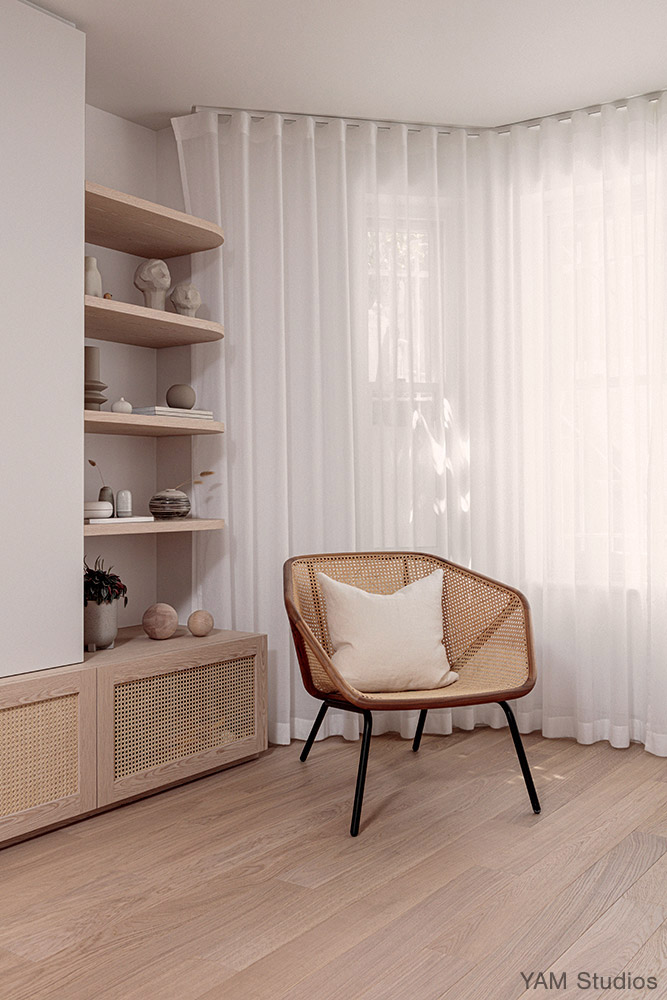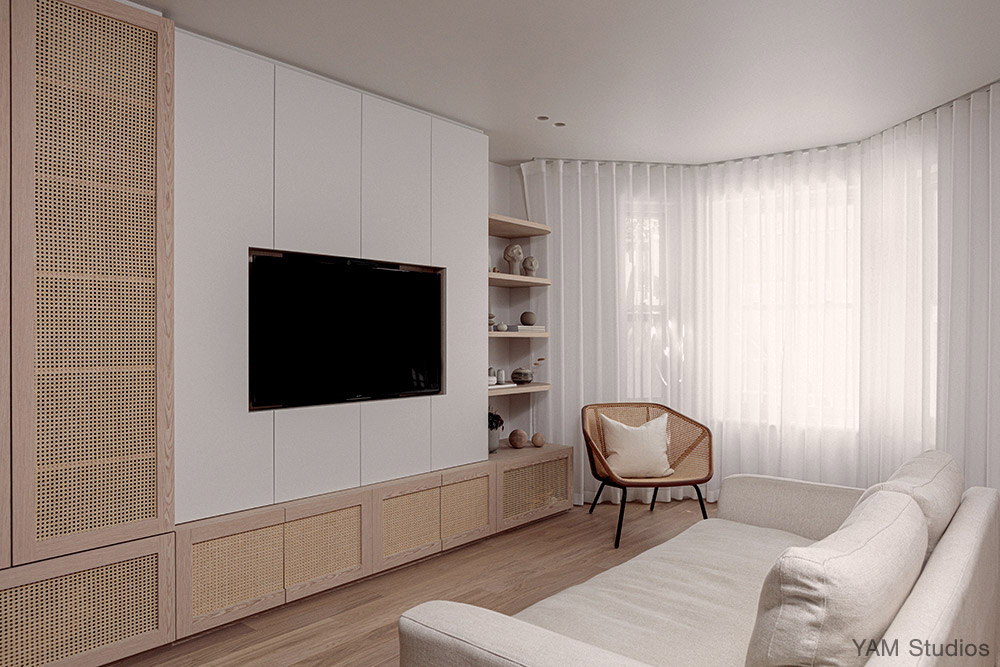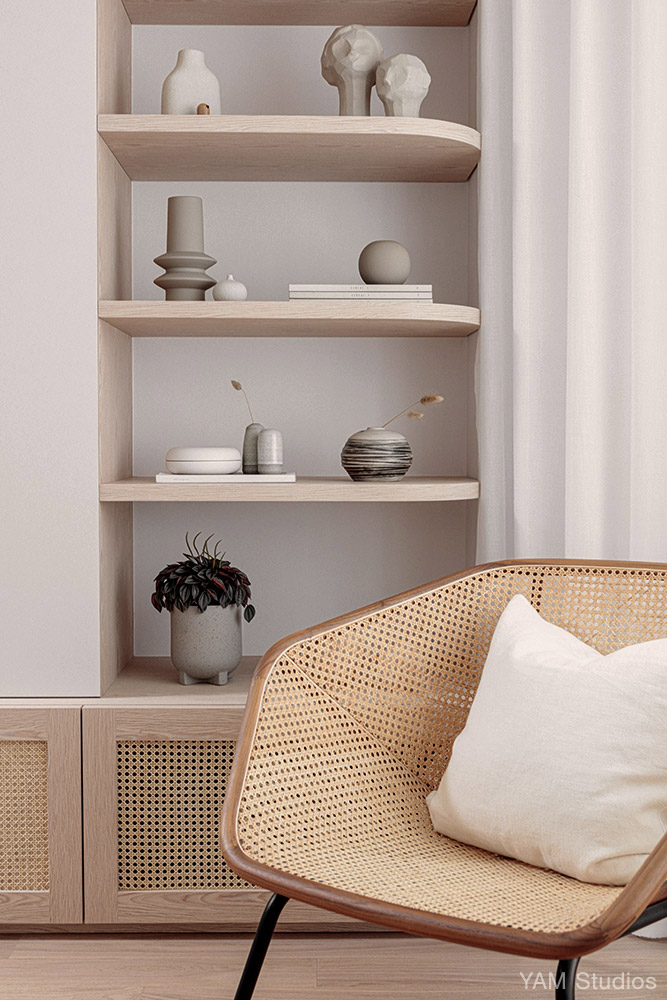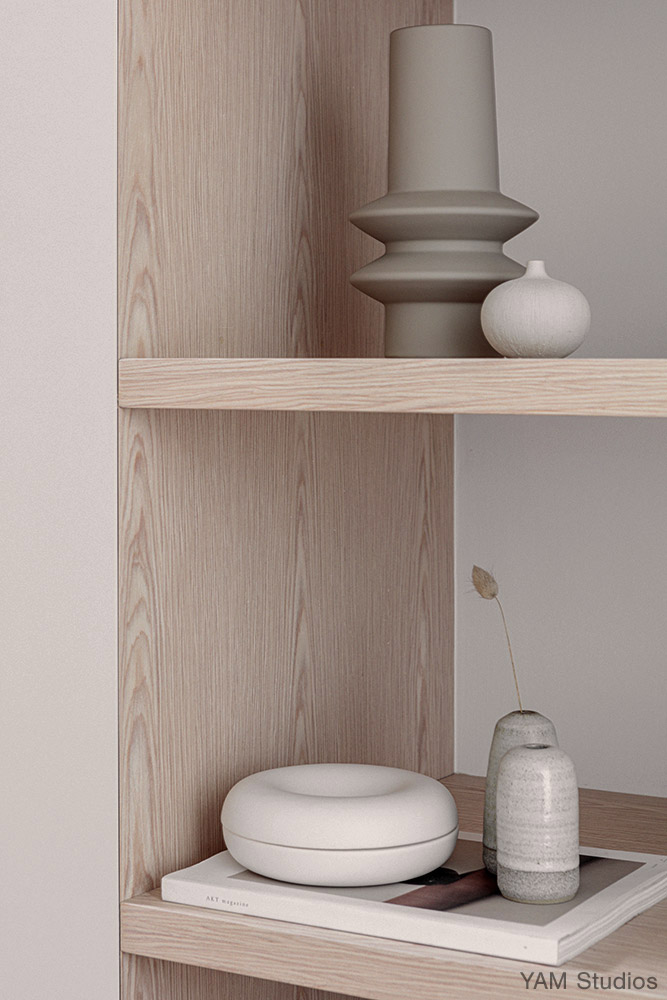 < Previous - All Projects - Next >