Audley Court
This is a two bedroom flat in Mayfair where we undertook a full refurbishment. The client wanted something contemporary which didn't follow the typically opulent style usually seen in the area. We were excited to develop a scheme which was more minimalist and sophisticated, while still having an element of luxury.
The palette was kept quite simple to give a clean minimal aesthetic. Concrete panels and resin floor contributed to the urban feel, walnut and brass were used to add a warm and sophisticated finish. Plastered-in vertical LED lighting provides a dramatic, yet understated feature in the hallway leading to the bedrooms, while the brass pendants used throughout add a beautiful focal point in each room.
The original living room was quite a large space which felt cold and uninviting. The client wanted some division in order to create separation as needed, but also keep the feel of open space and light flow. This was achieved by creating a room divider which was used as a bar and a bookshelf, it was flanked with two pivot doors which can be closed and opened as required.

The layout was adjusted to allow for better bathroom spaces. The flat was fully rewired, new finishes, kitchen and wardrobes were installed, as well as new furniture and accessories. We worked closely with Boffi for the kitchen and bathroom specification to create designs which worked with the rest of the scheme.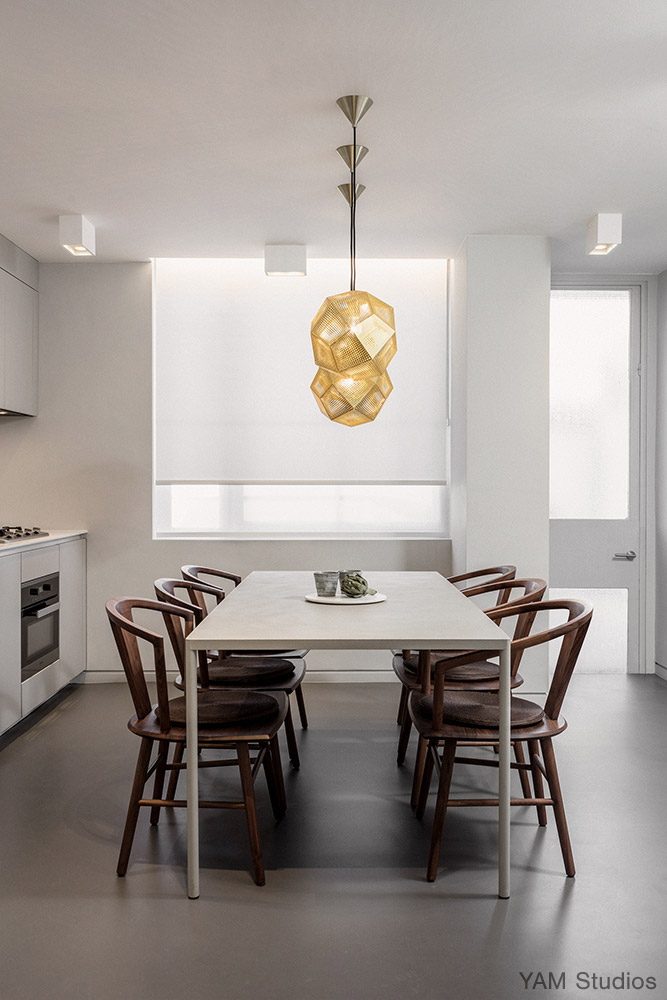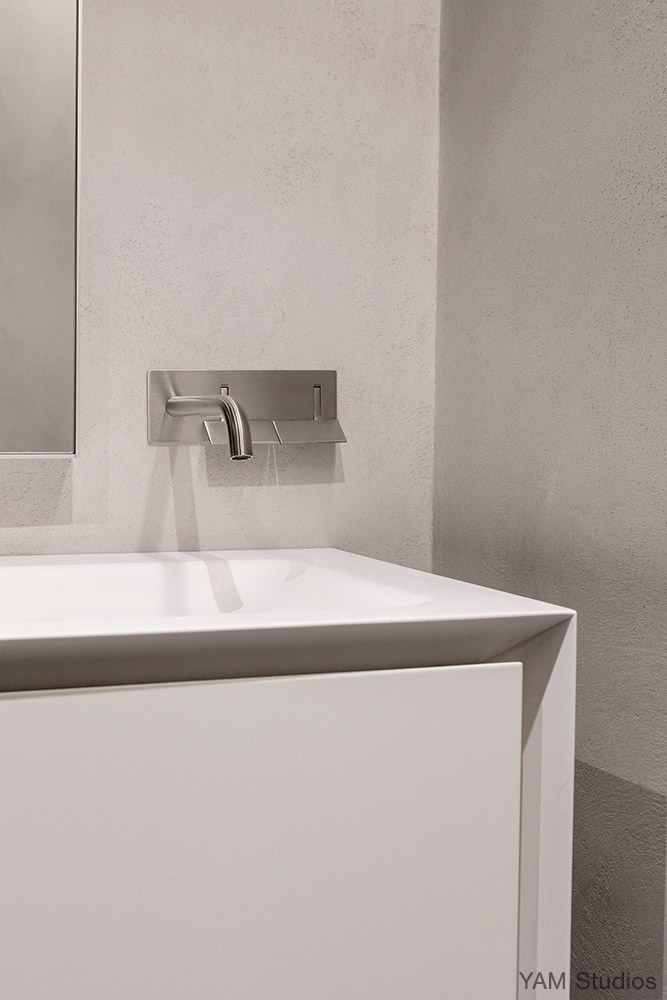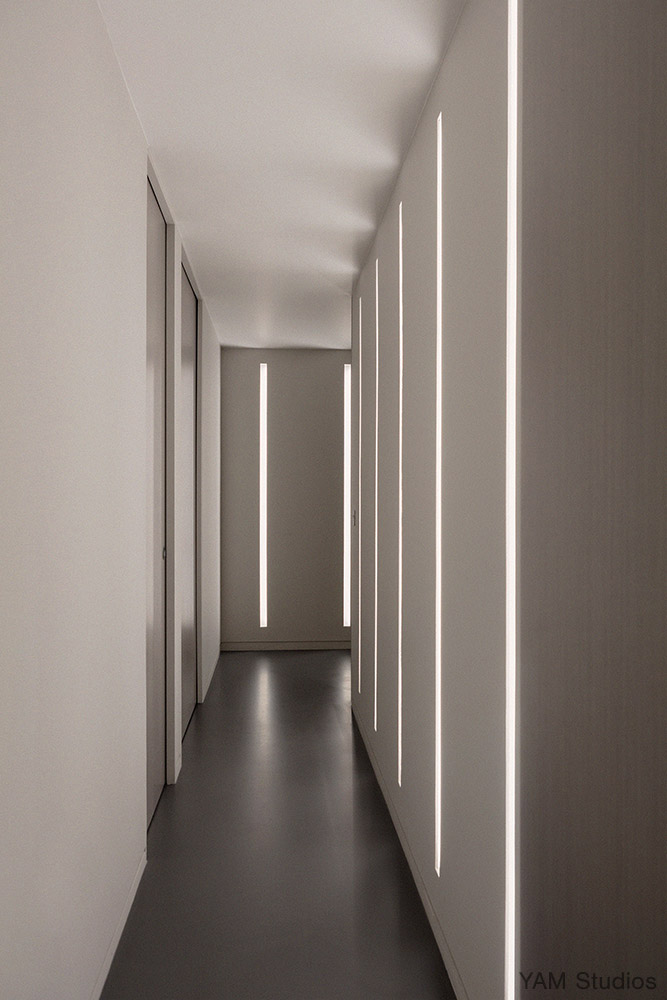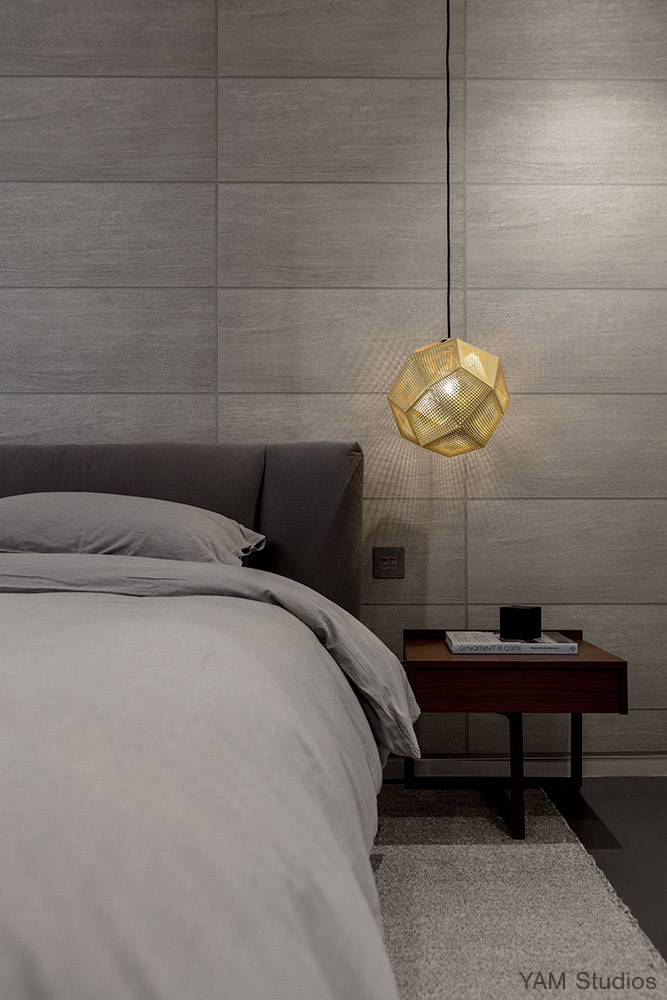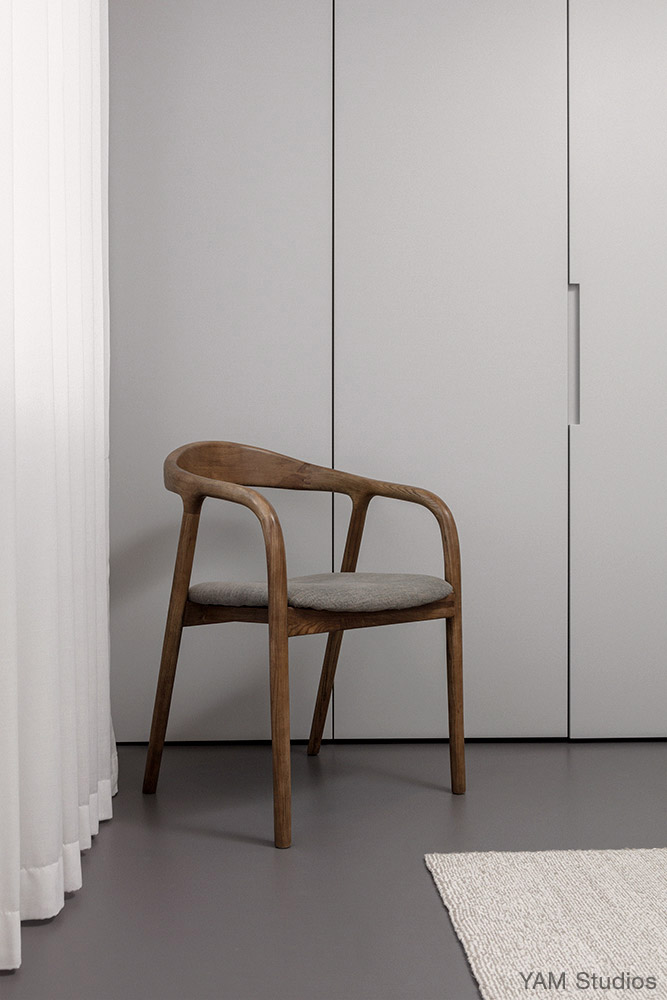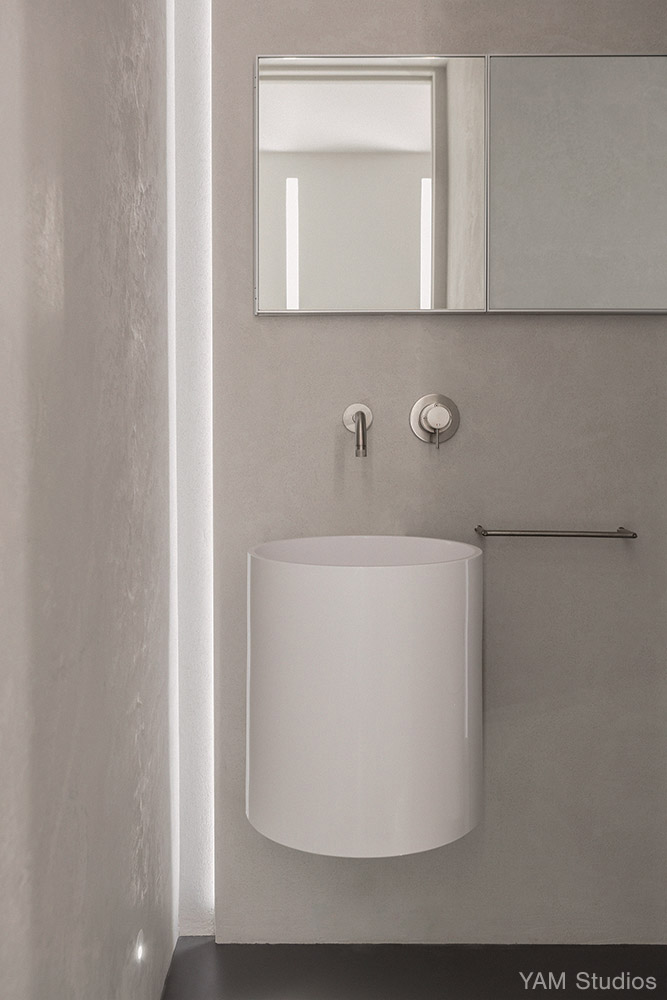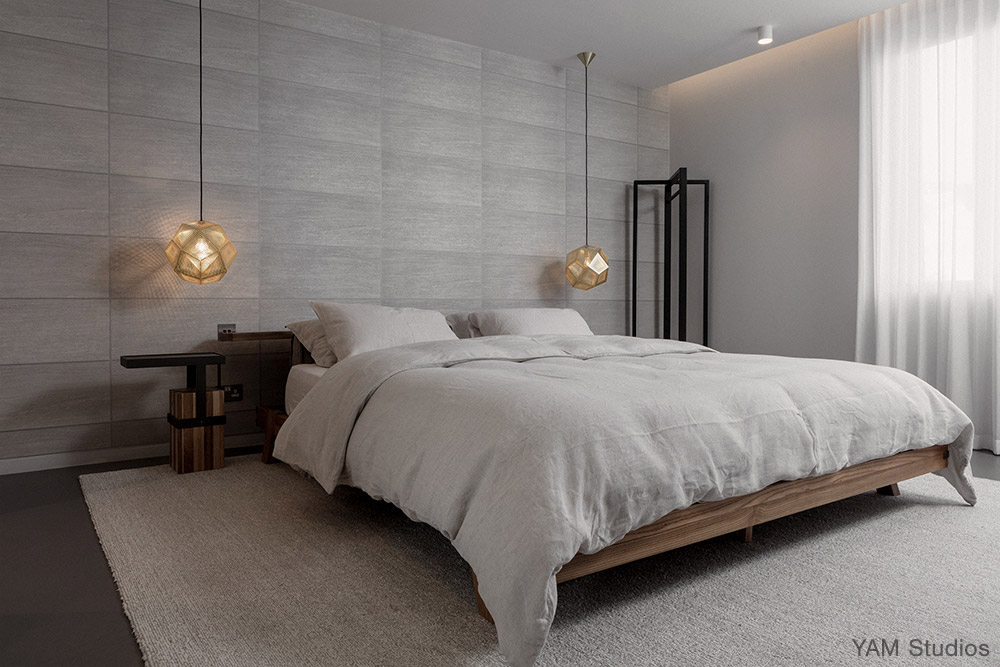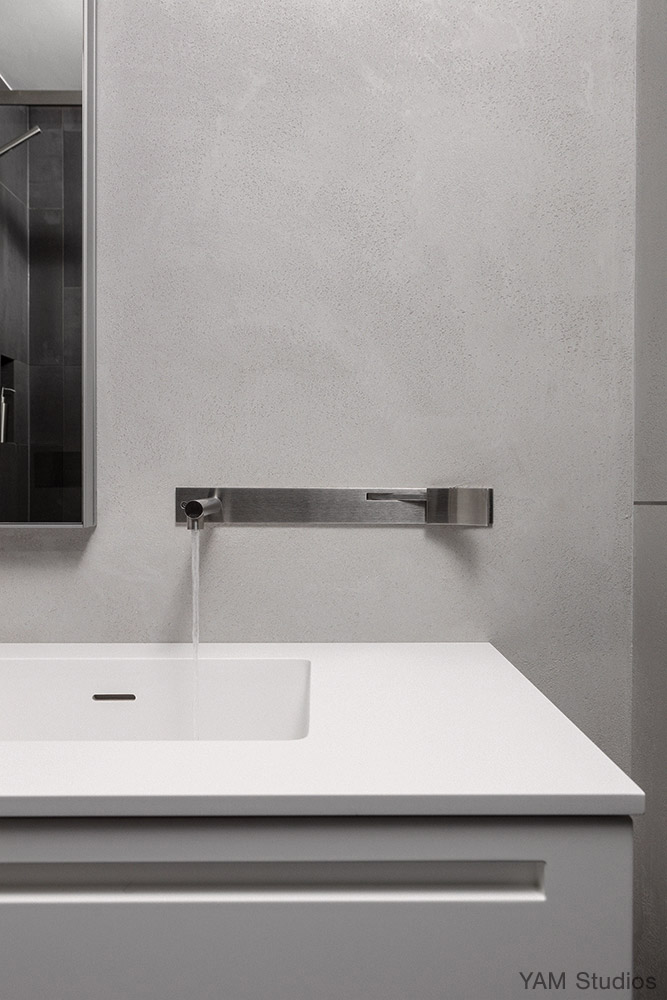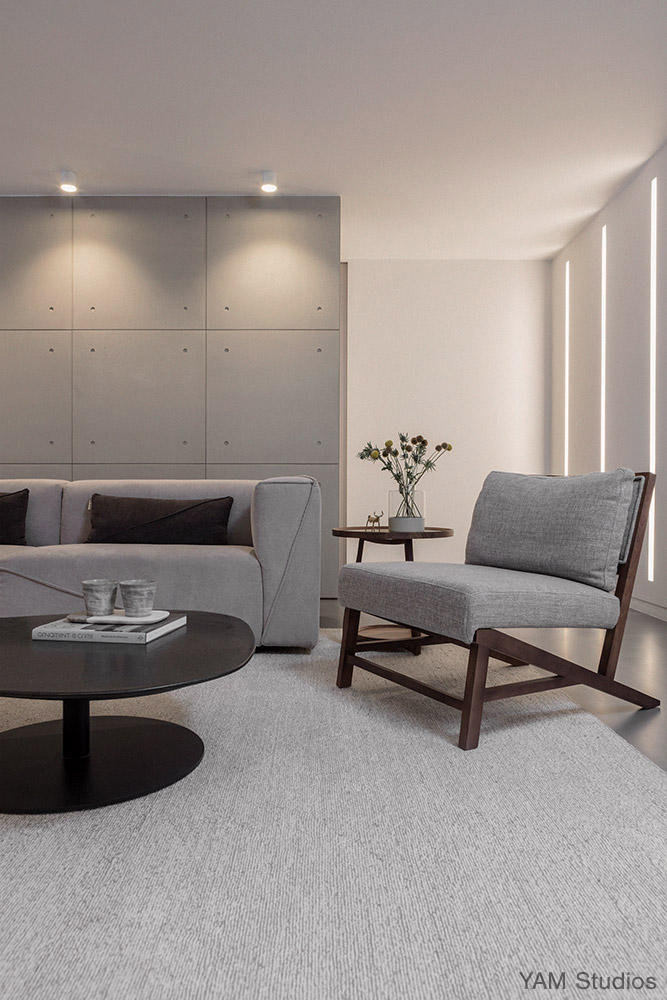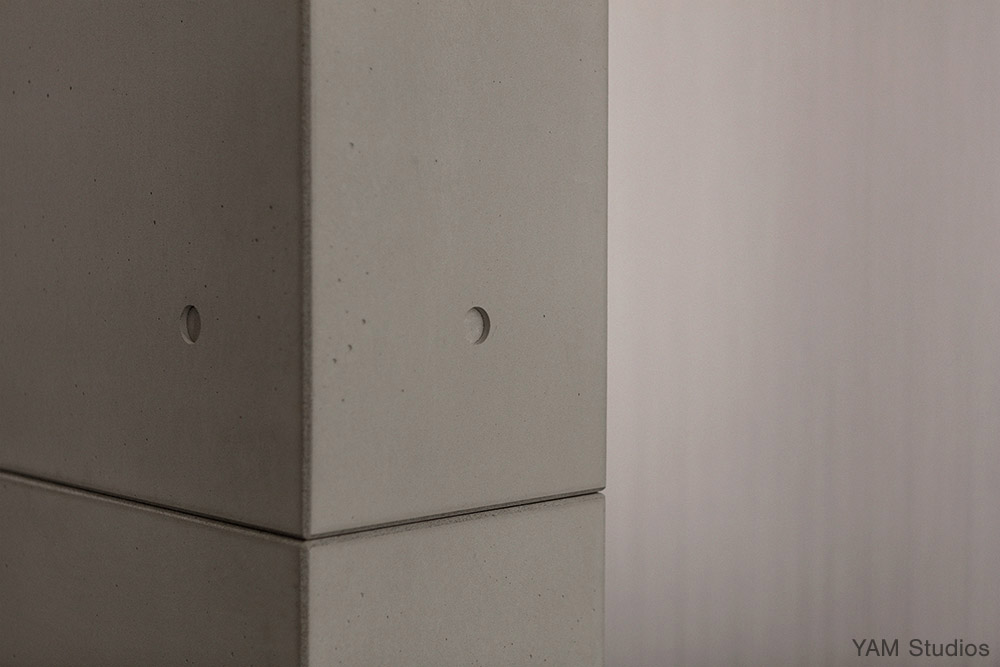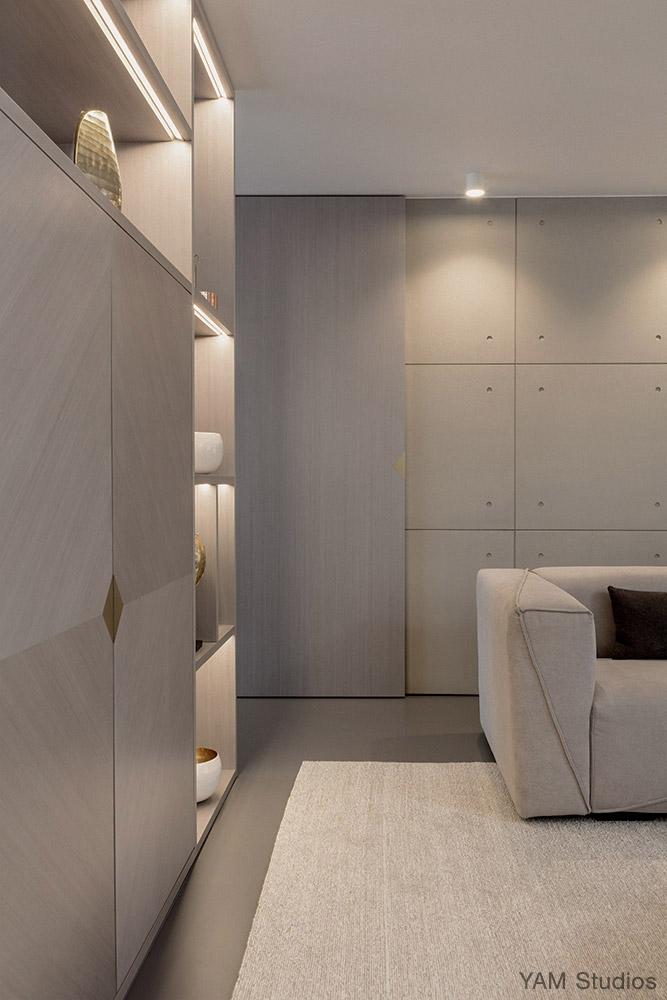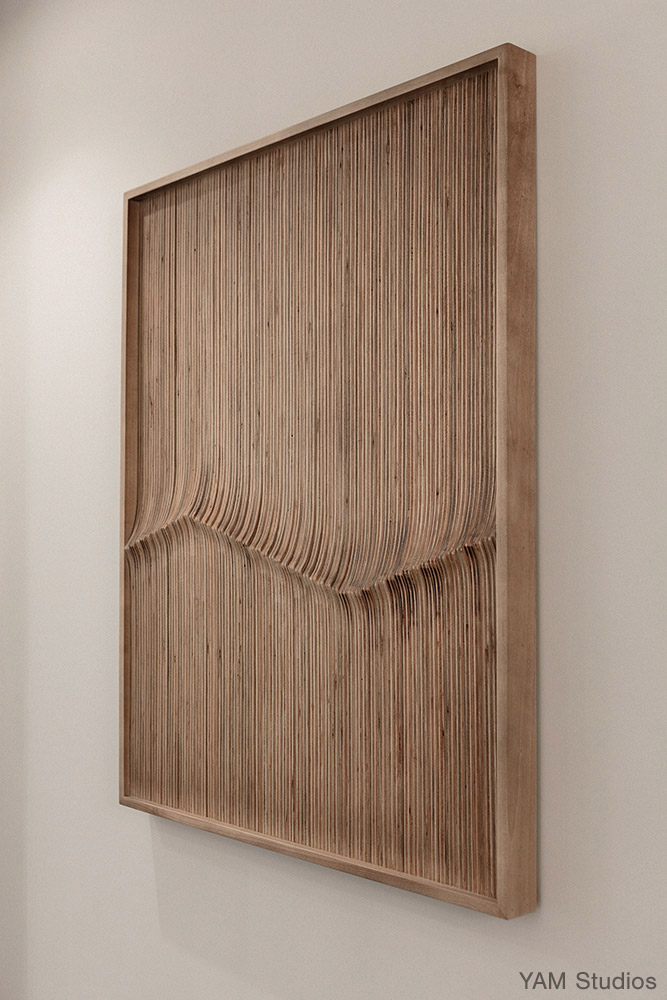 < Previous - All Projects - Next >