Gledhow Gardens
This is a two bedroom flat located in a beautiful, period building in South Kensington, which was in need of a full refurbishment. The client wanted a warm, sophisticated and comfortable home which fell modern while, also complementing the building's original features.
The material palette was focused on warm colours and textures, matt finishes with brass fittings in order to add an understated luxurious feel which client desired. Furniture and fabrics were selected with soft shapes and textures in mind which added to the comfortable atmosphere. The client wanted some colour which we added with subtle muted tones in few furniture pieces, this added interest while not overpowering the scheme.
The flat was fully ripped out and rebuilt again with a higher specification for sound insulation, new electrics, kitchen, bathrooms, heating, carpentry and finishes. The windows were replaced to allow for better heat retention and sound insulation. The original coving was very striking but badly damaged by previous renovation, it was recreated using a mould which added a lovely finishing touch.

The layout needed replanning, the front had two small bedrooms which weren't very practical. The back had a large living room with a small kitchen. The kitchen and living room were moved to the front of the flat to utilise the high ceiling and the beautiful large windows where most daylight comes in. The master bedroom was moved to the back to make most of the quieter setting and the view into the beautiful private gardens. The ceiling is much lower on the back which created a more secluded feel appropriate for a bedroom. An en-suite was added in the space of the old kitchen to create a fully secluded and comfortable master suite.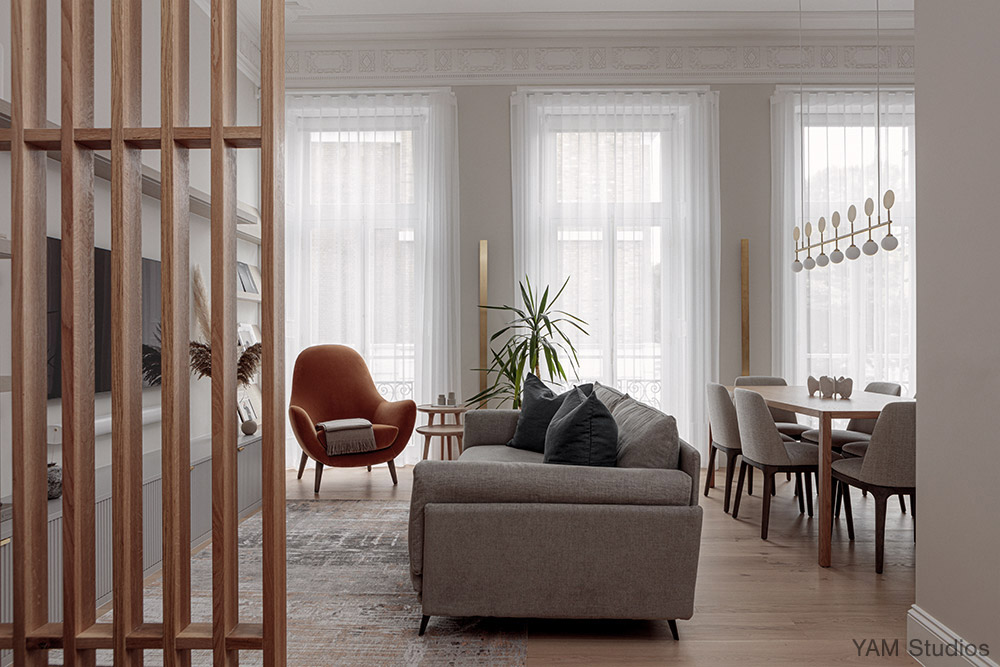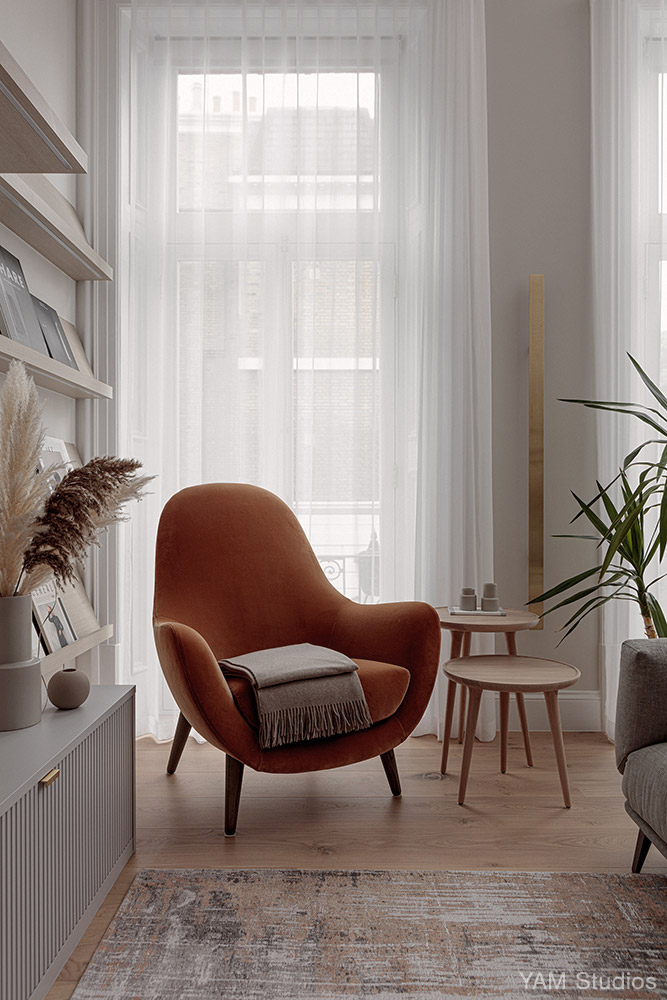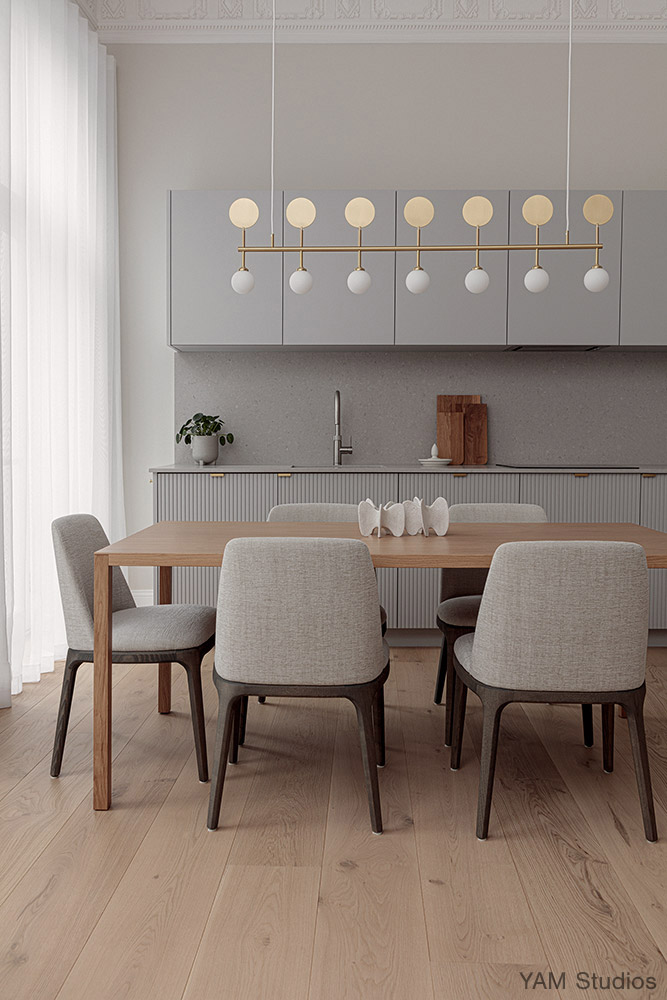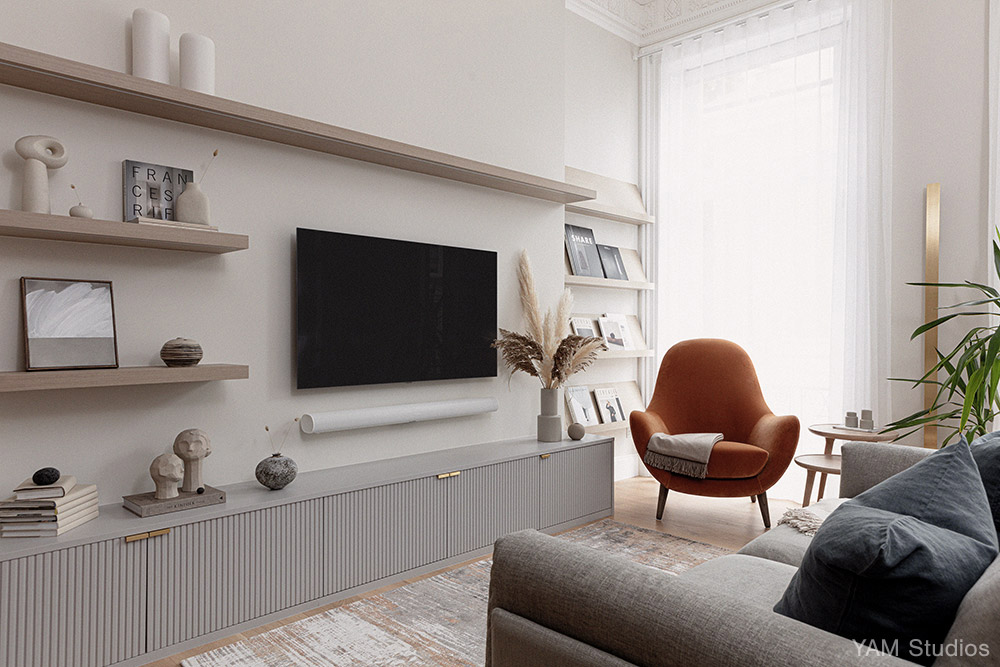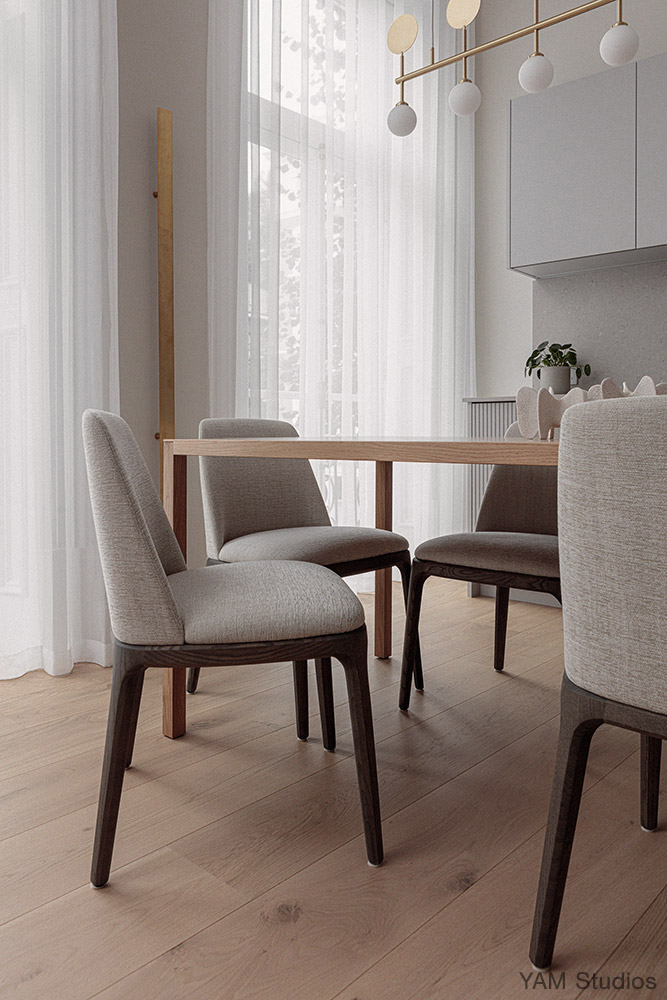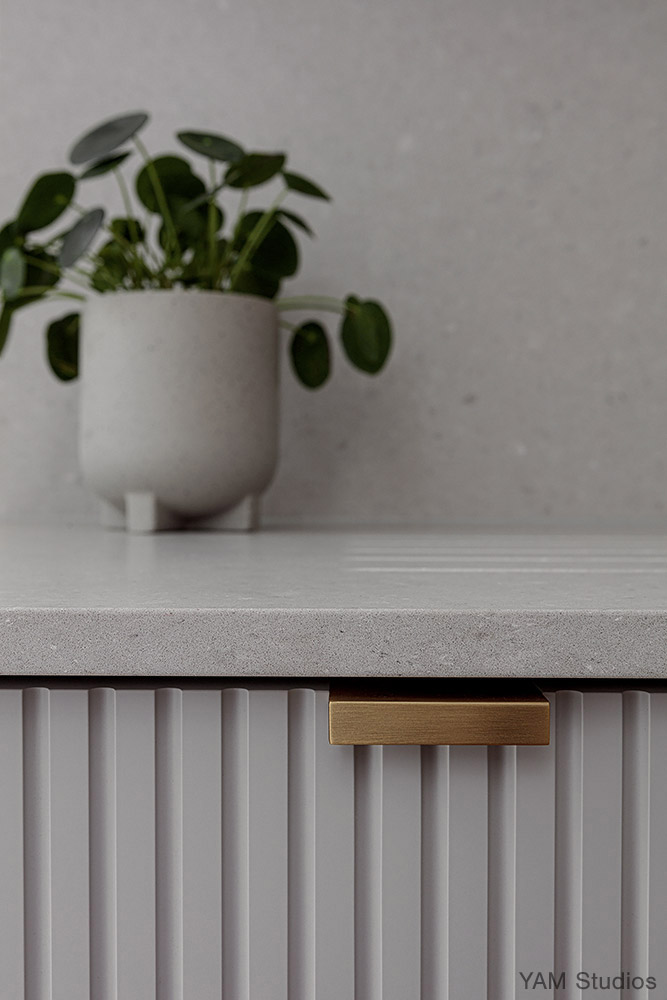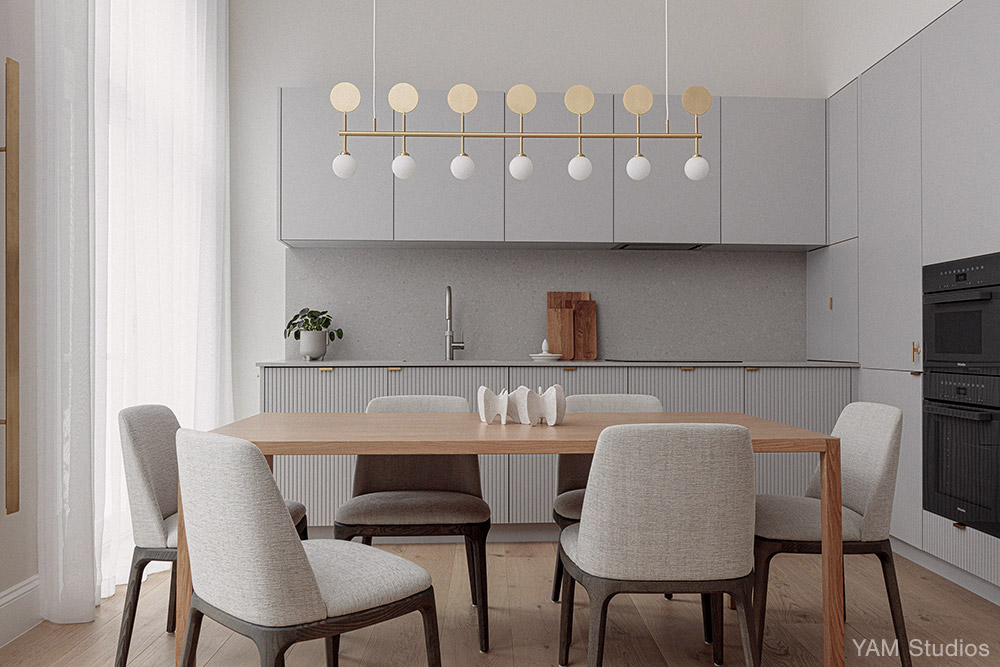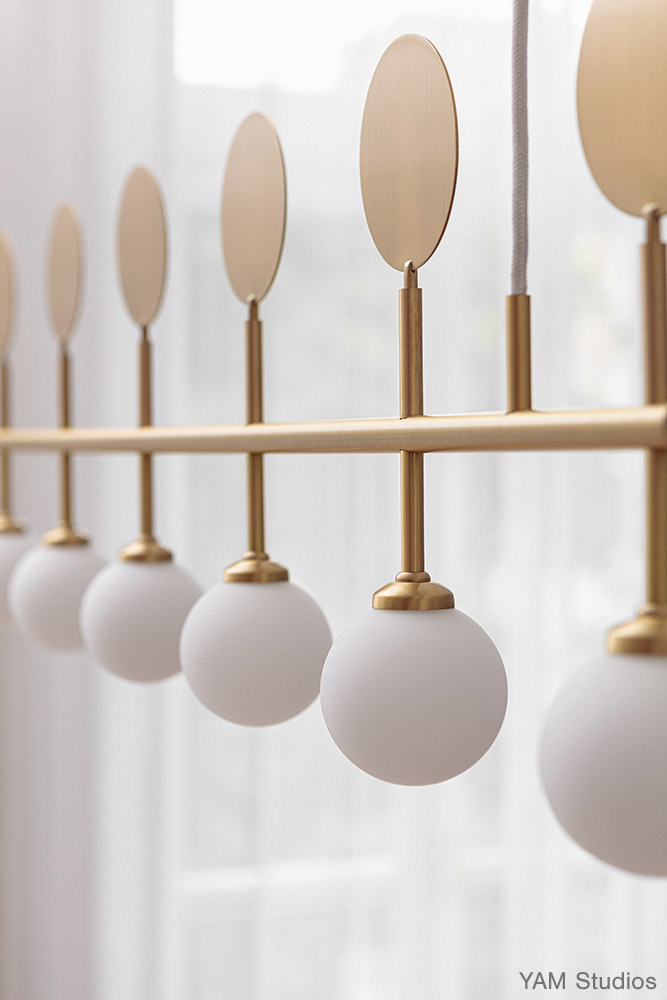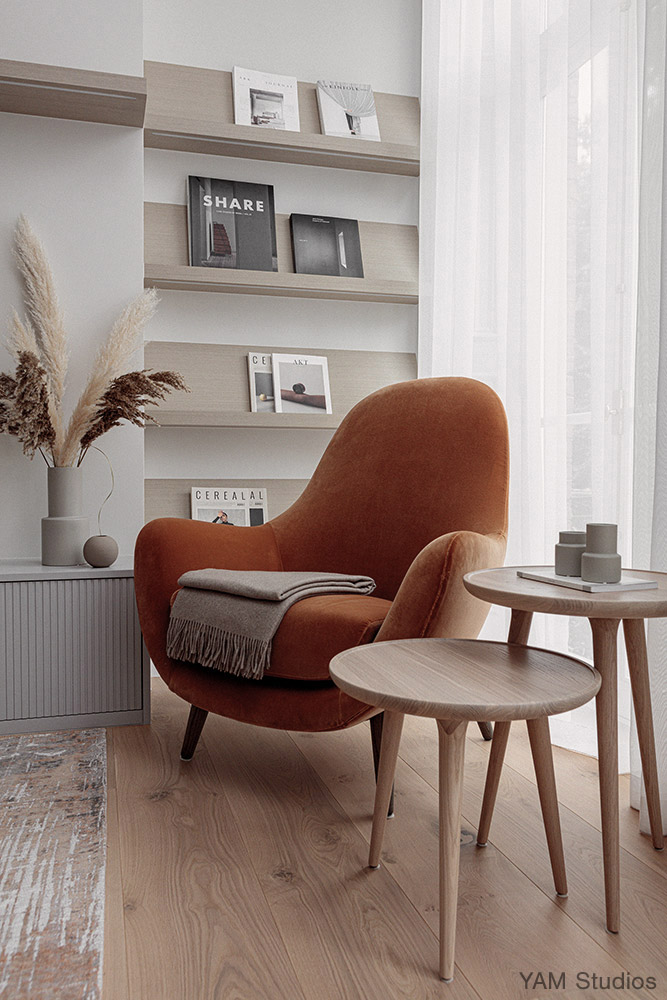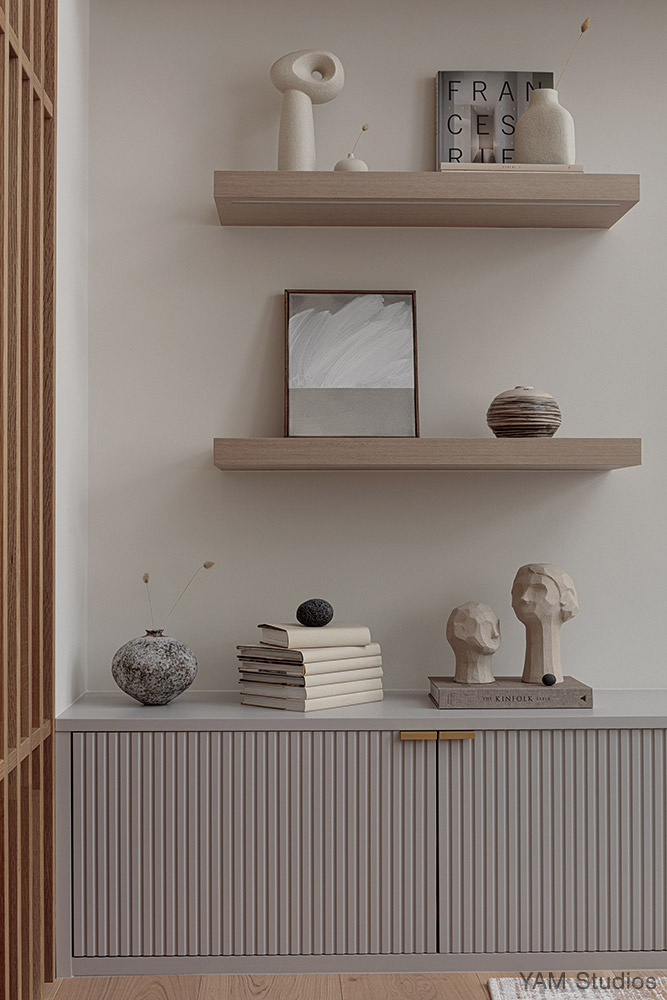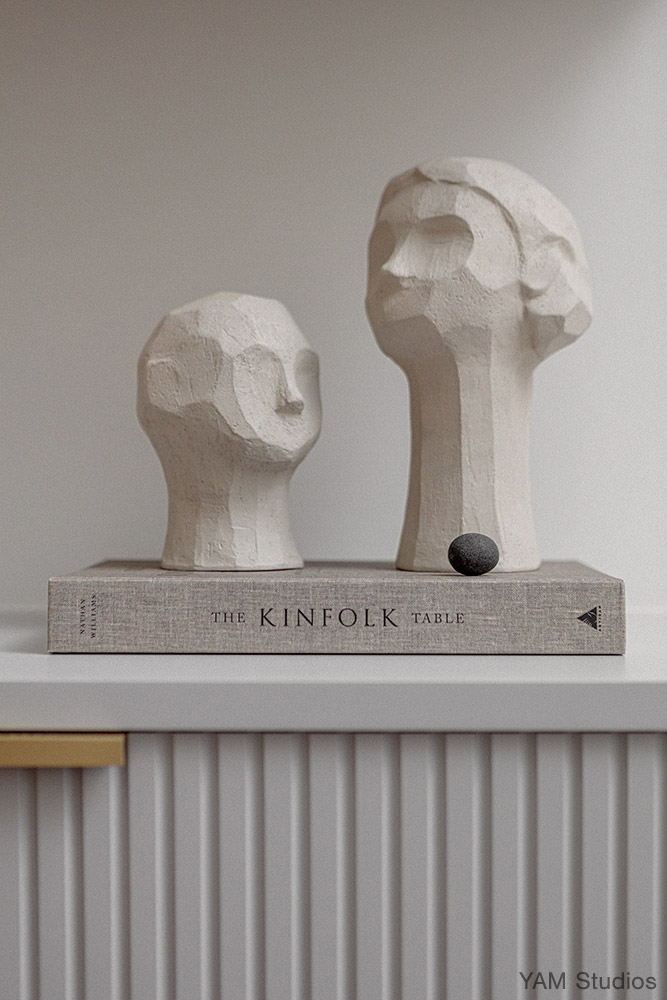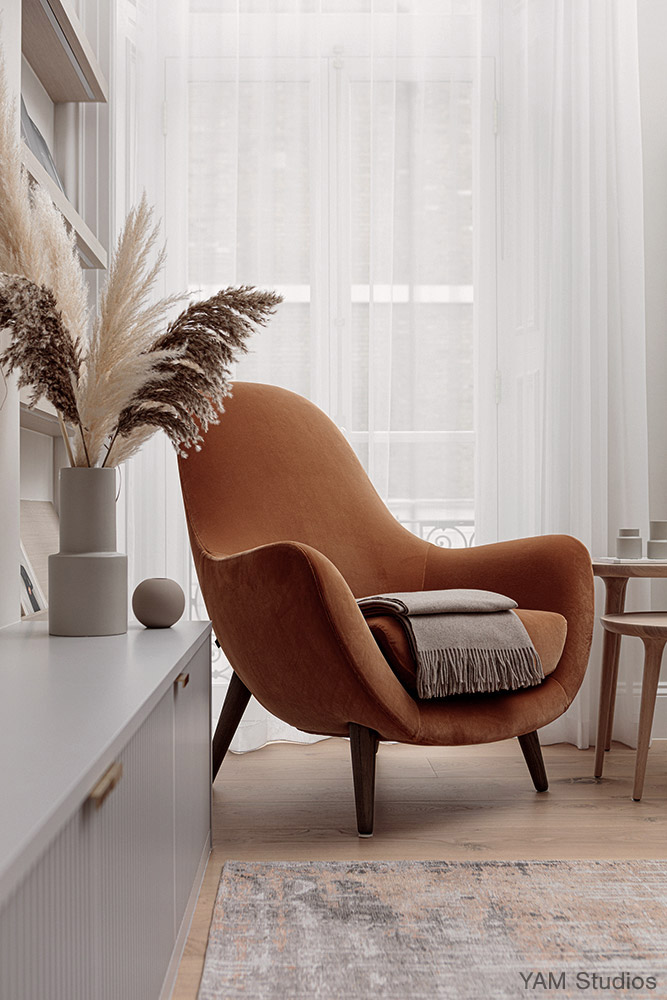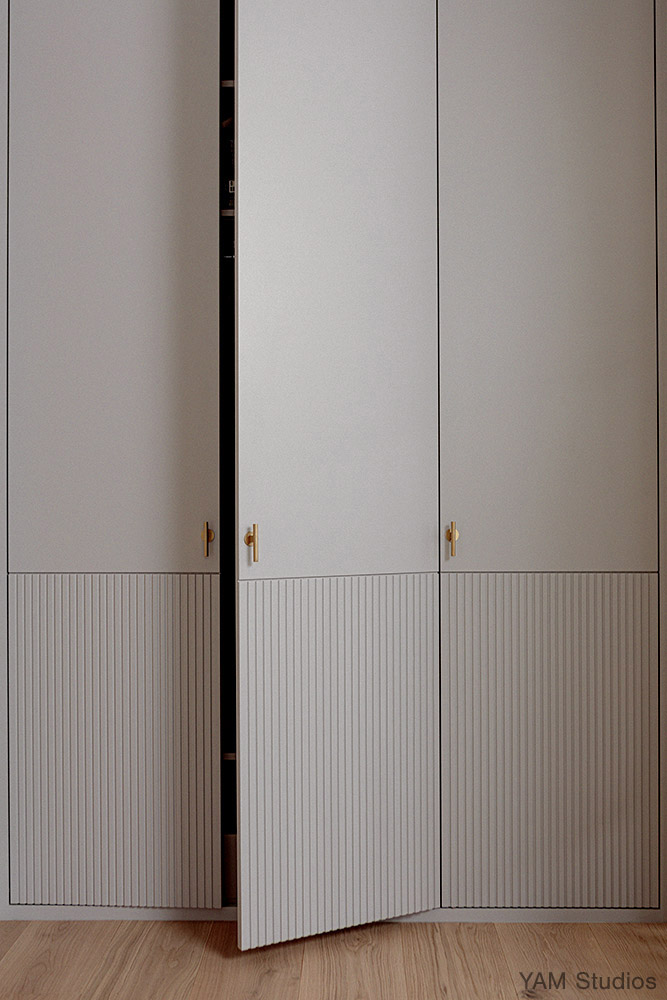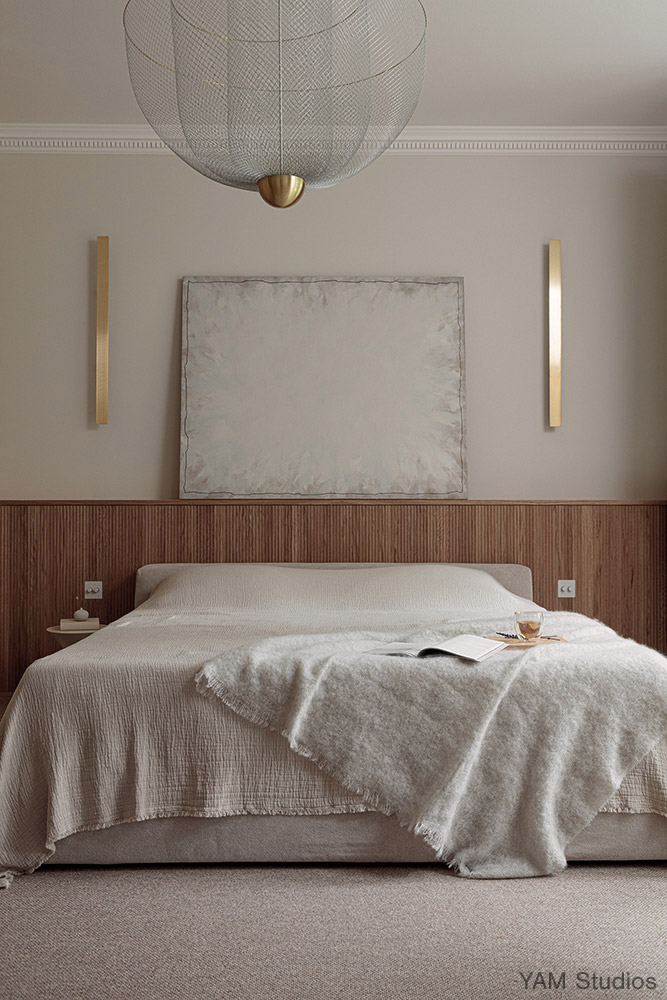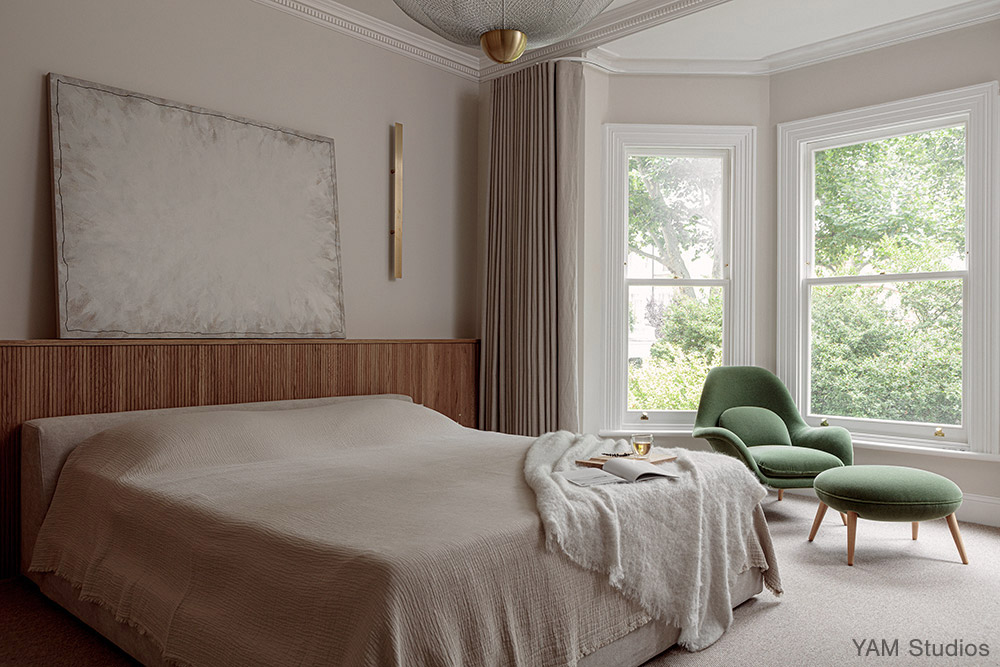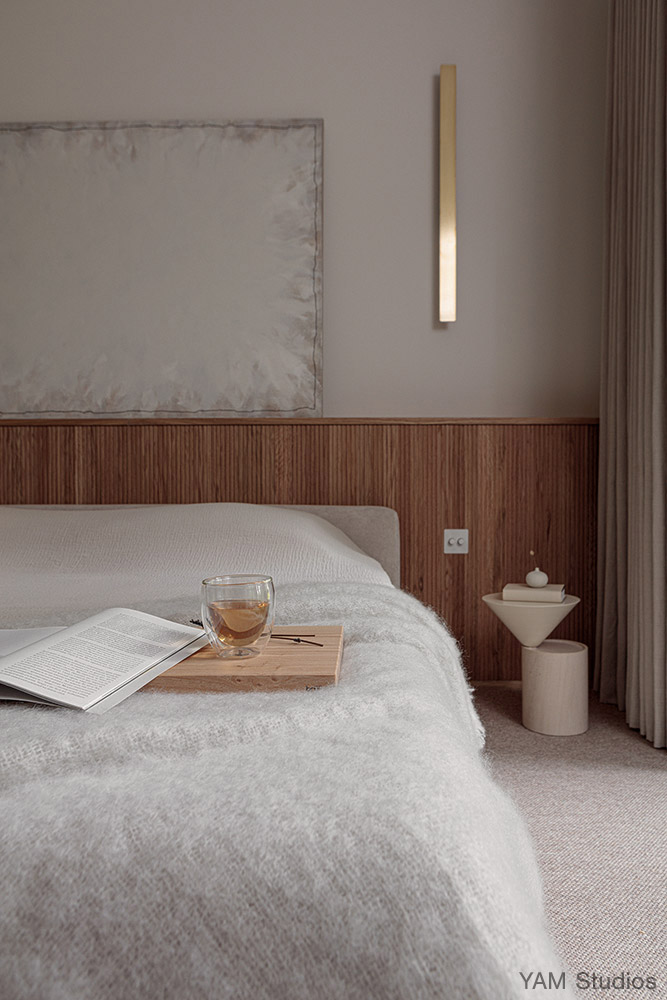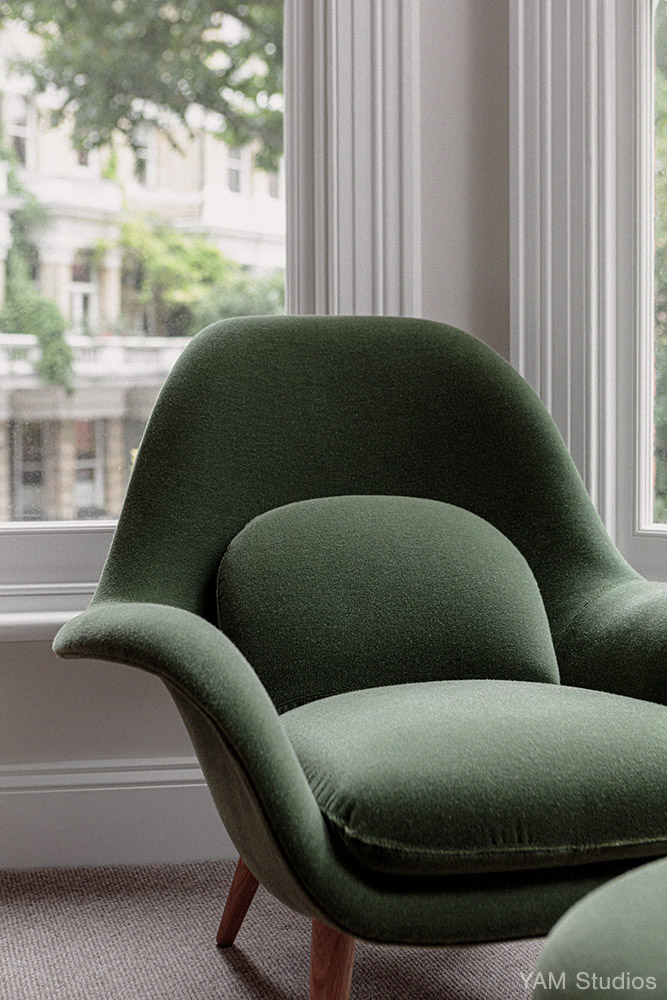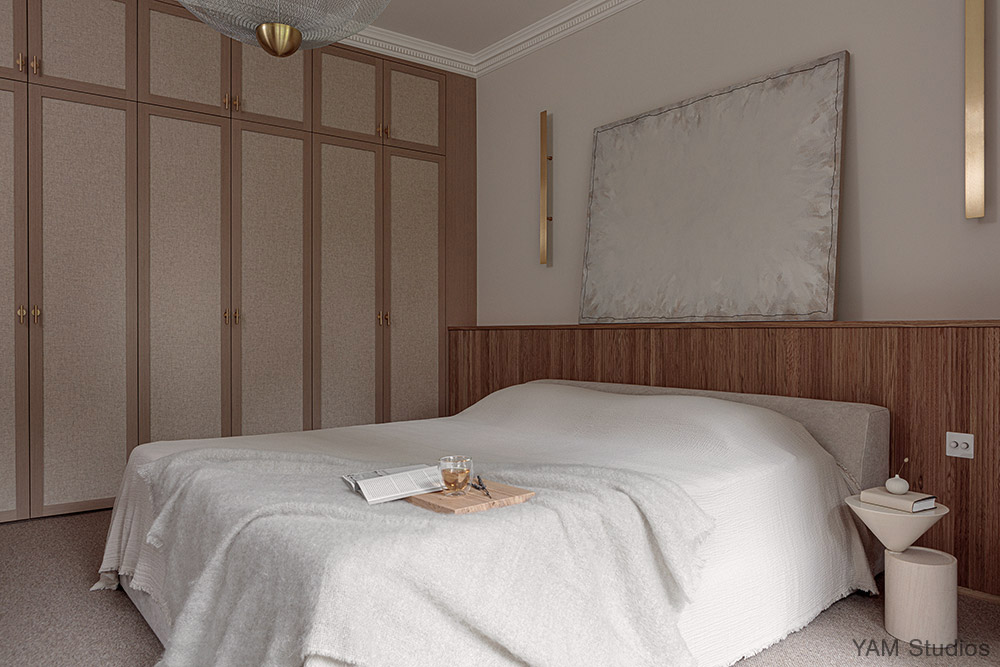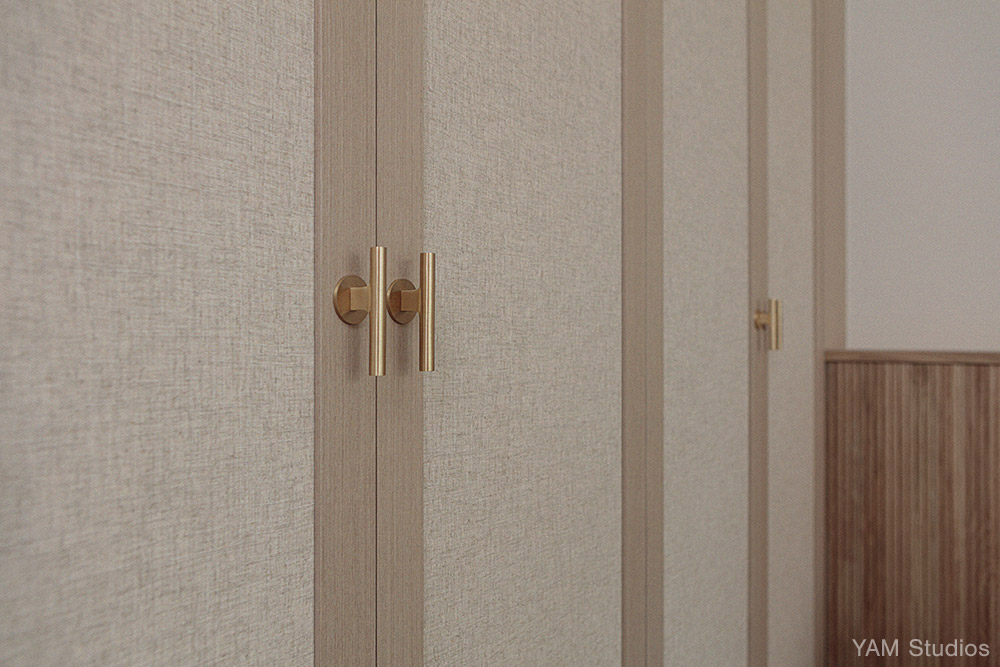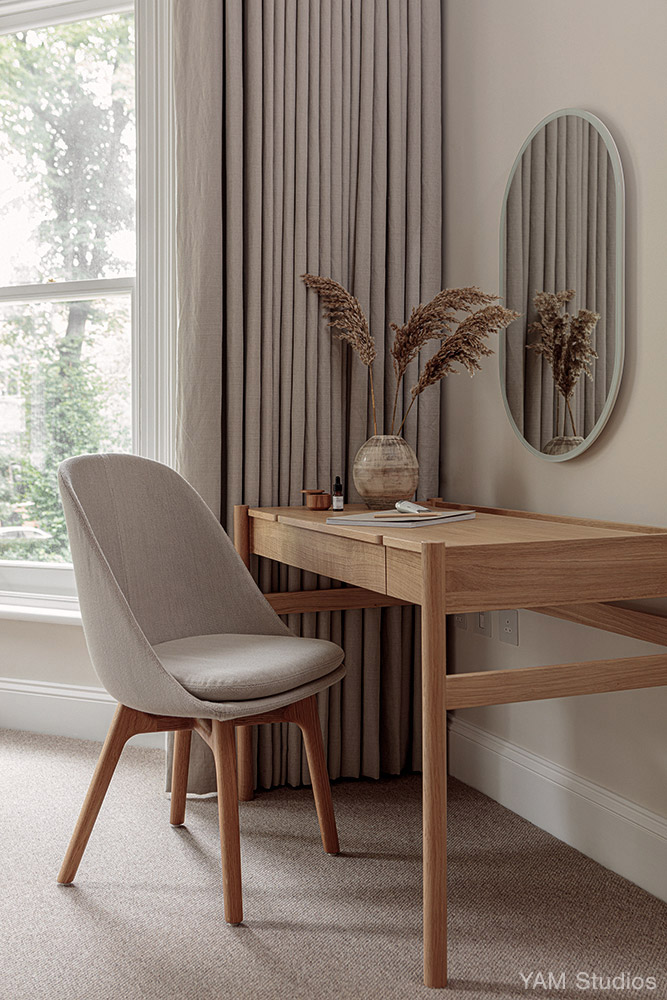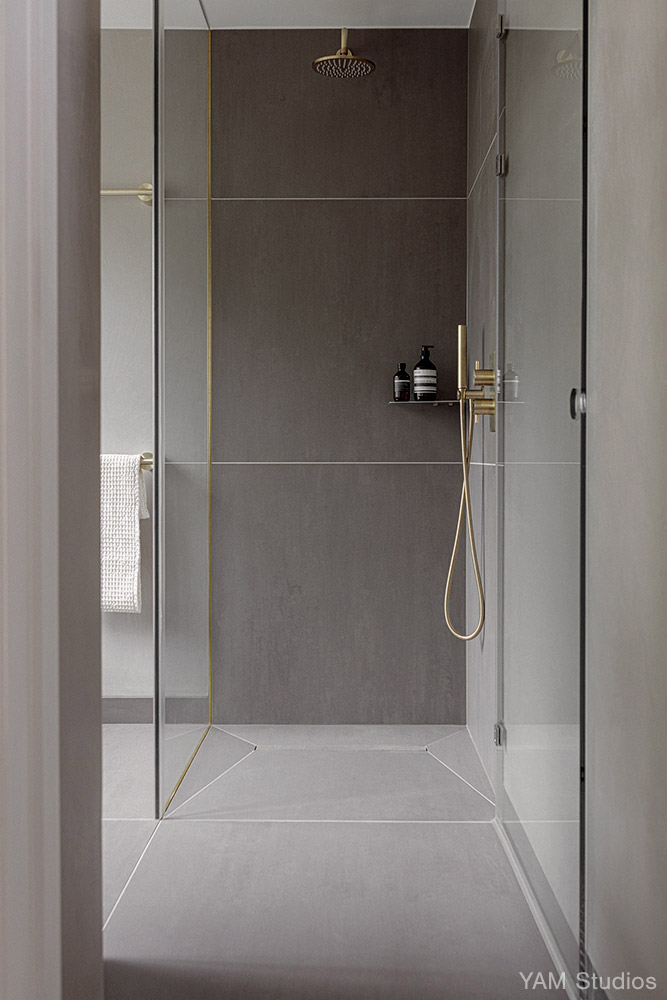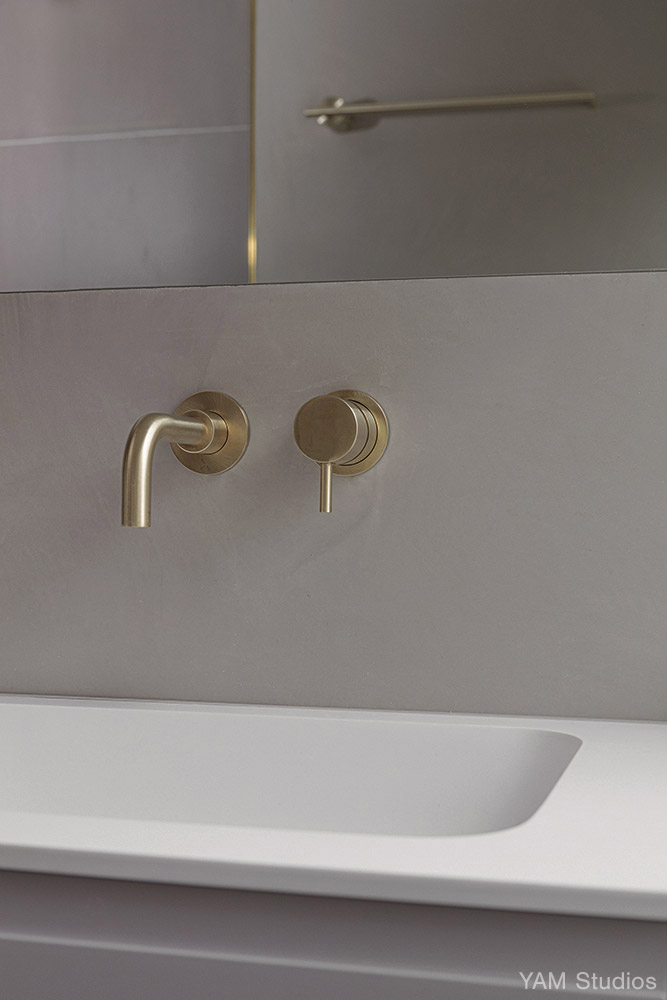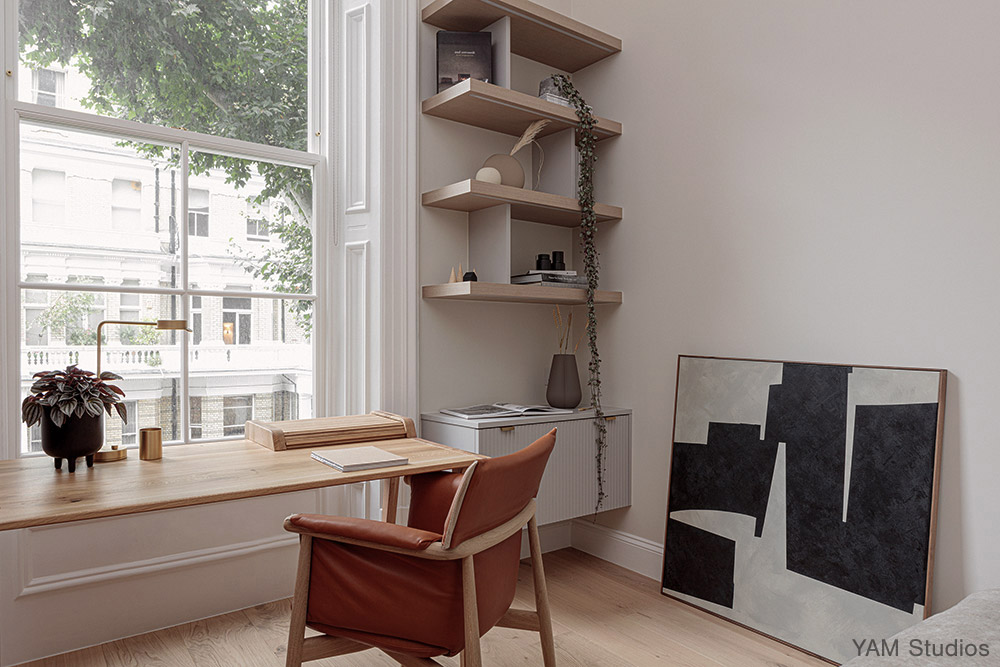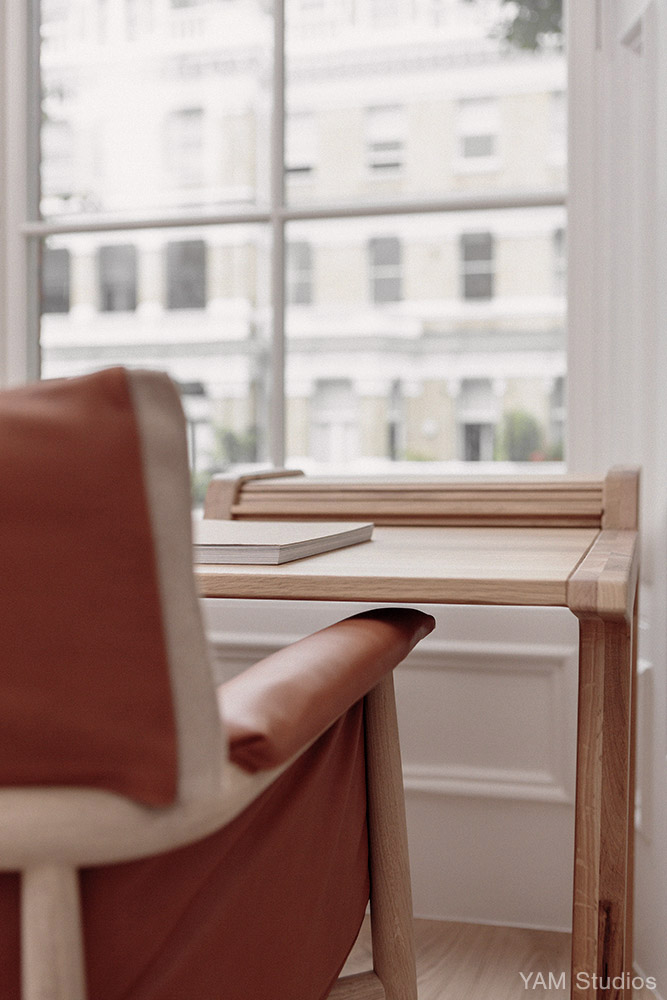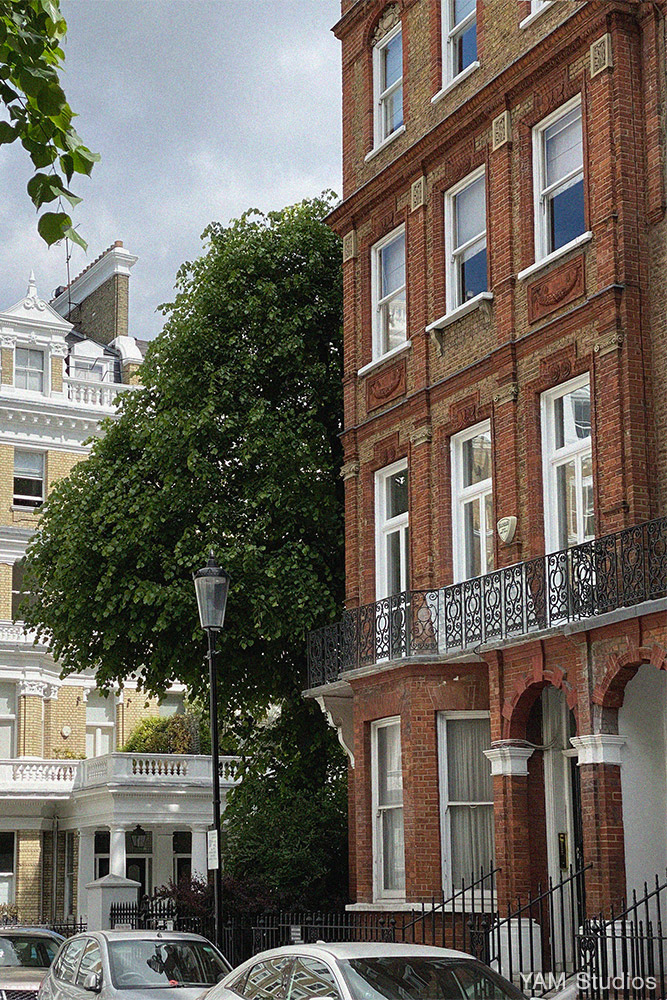 < Previous - All Projects - Next >