Union Wharf
This is a spacious duplex flat inside an industrial building in the trendy Shoreditch area of London. One side of the apartment is a stunning double-height space, with a fully glazed aspect. An open mezzanine houses the master bedroom and bathroom. For the refurbishment the client wanted to have a very minimalist, stark design with clean lines which complemented the shell of the building.
The minimal monochrome scheme features use of textured finishes including exposed concrete, bog oak and a hand applied, two-colour resin floor. Architectural elements such as the clean lines of the staircase and balcony are complimented by the dark minimal kitchen and architectural lighting. We retained the existing bare concrete ceiling which adds great character to the space.
The project included bathroom design, custom joinery in the form of a walk-in wardrobe and full kitchen design, material, lighting and furniture specification. We love the minimal feel of the space and how the subtle use of texture and pattern throughout brings the finished flat to life.

The brief was to change the mezzanine layout to one large bedroom with a dressing area and a bathroom. To allow for this an extension was added above the entrance to create extra space. Close coordination with the structural engineer allowed us to have a suspended extension which created a lighter feel when entering the flat. The stair balustrade was changed to a simple white plaster form to further enhance the minimalist aesthetic and contrast the concrete structure.

The client didn't like natural wood colours, in order to add texture and depth to the interior bog oak was used which has a deep carbon colour. A hand applied resin floor was used for a seamless look and specialist plaster in the living room to add texture and depth. Upstairs carpet and fabric wall paper created a softer feel for relaxation.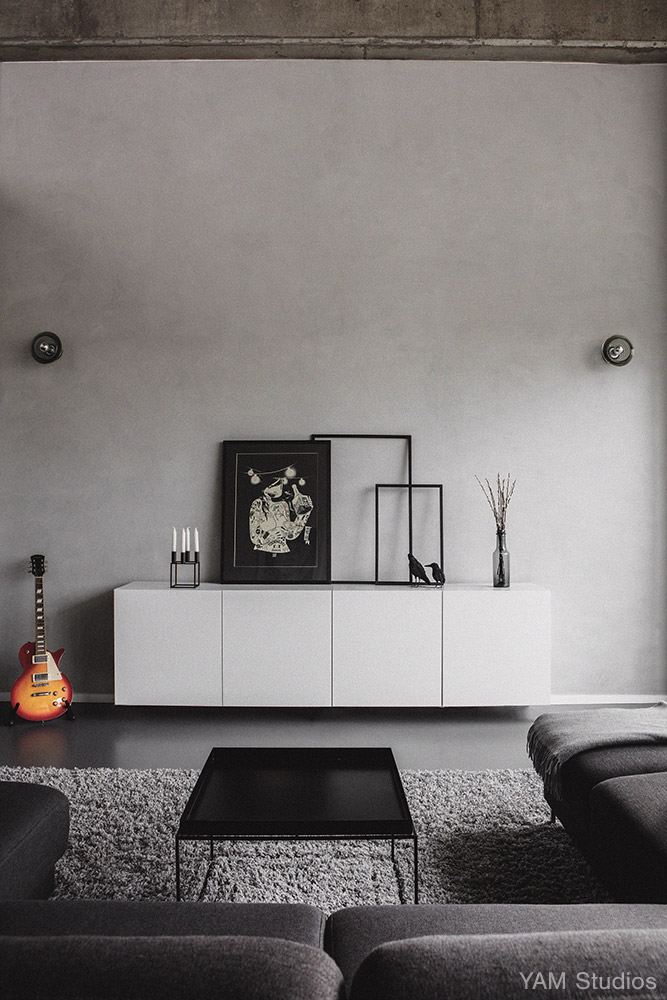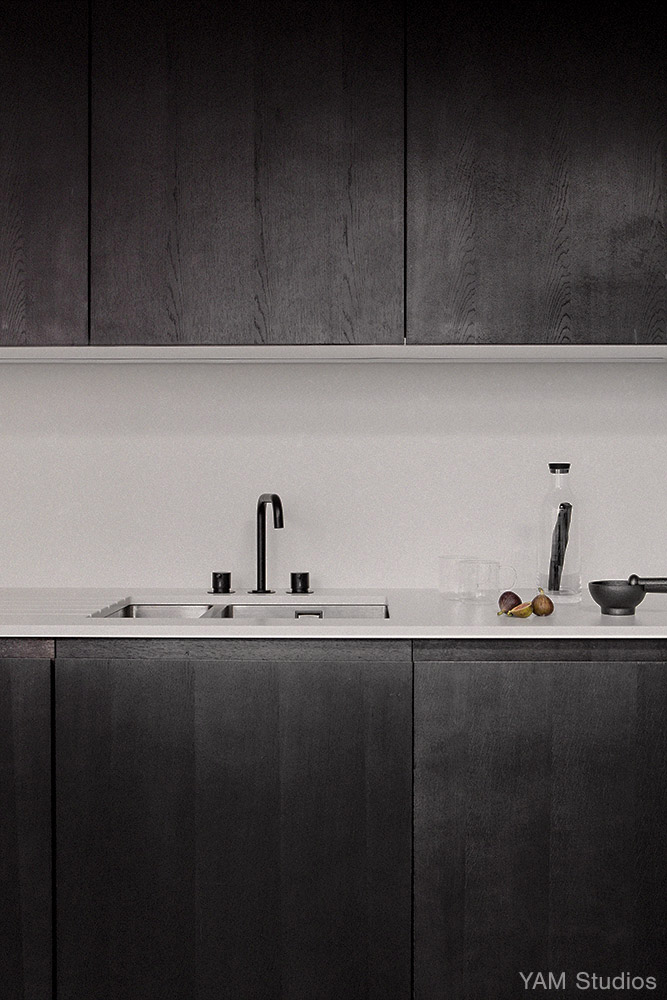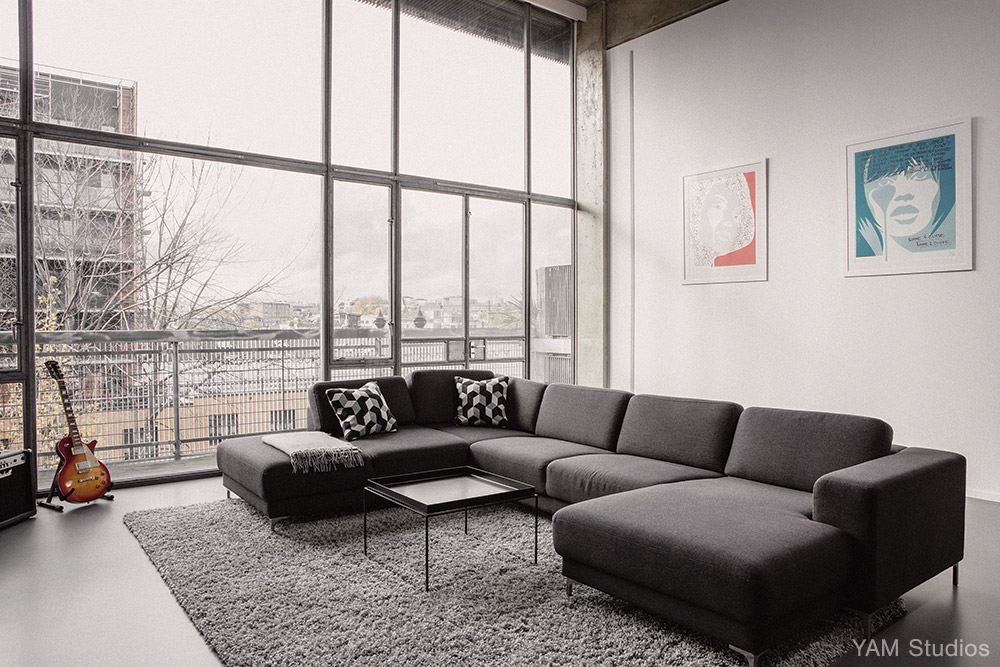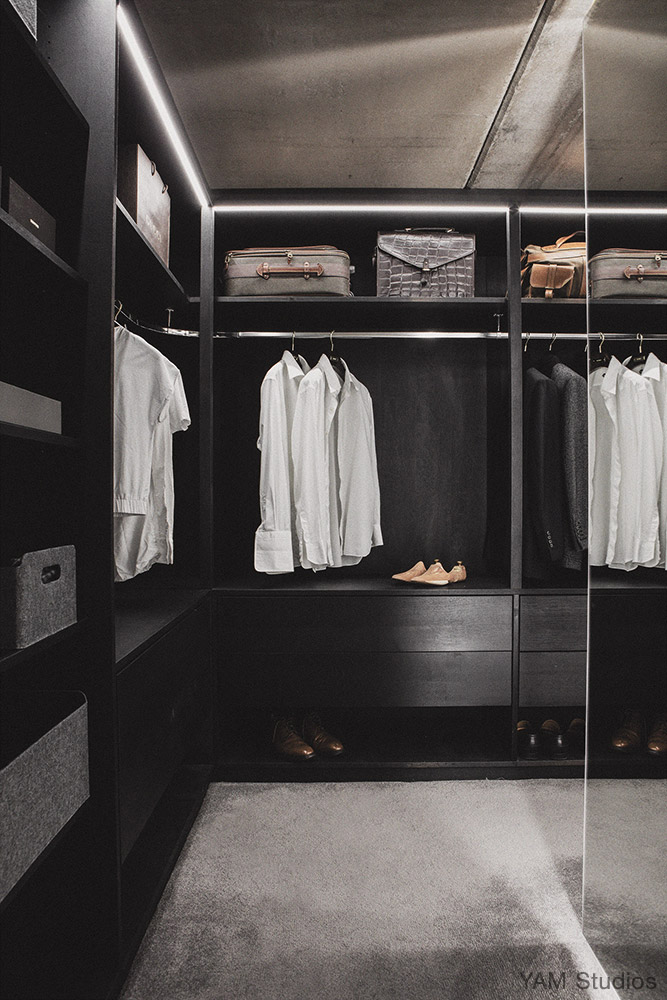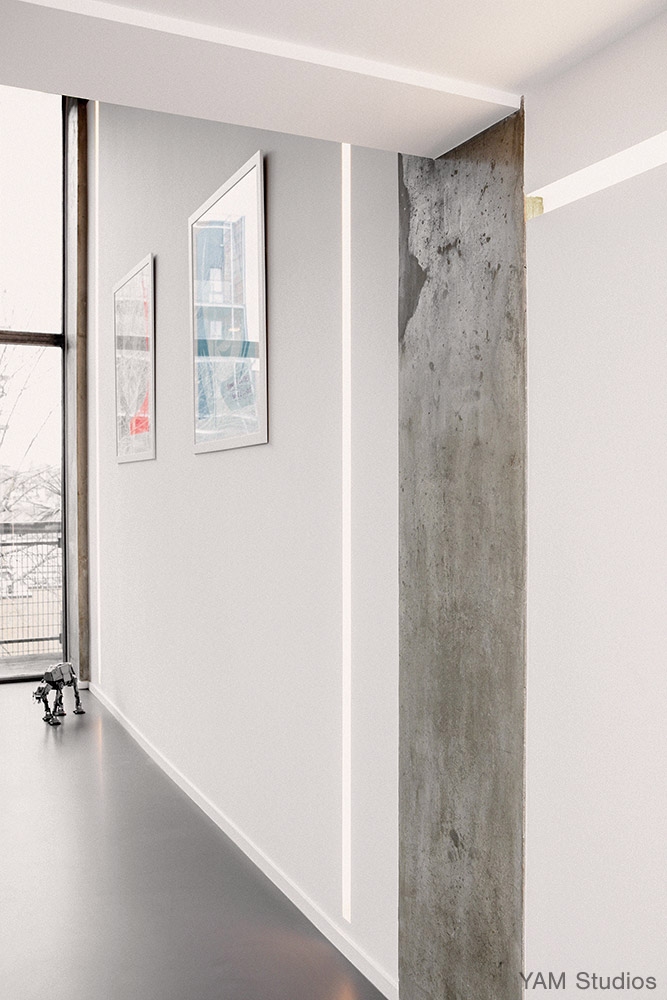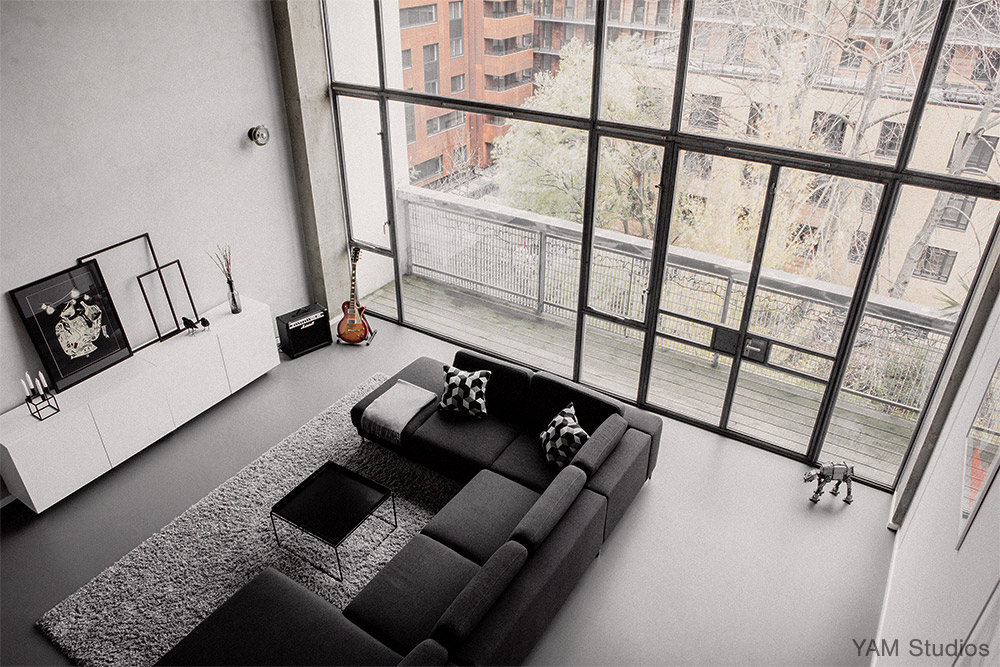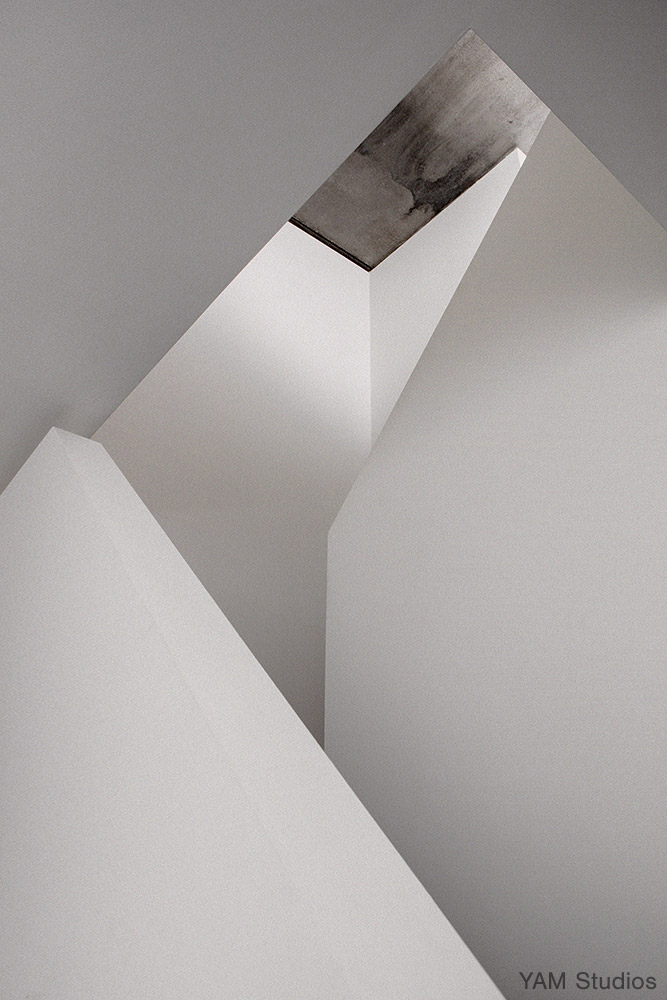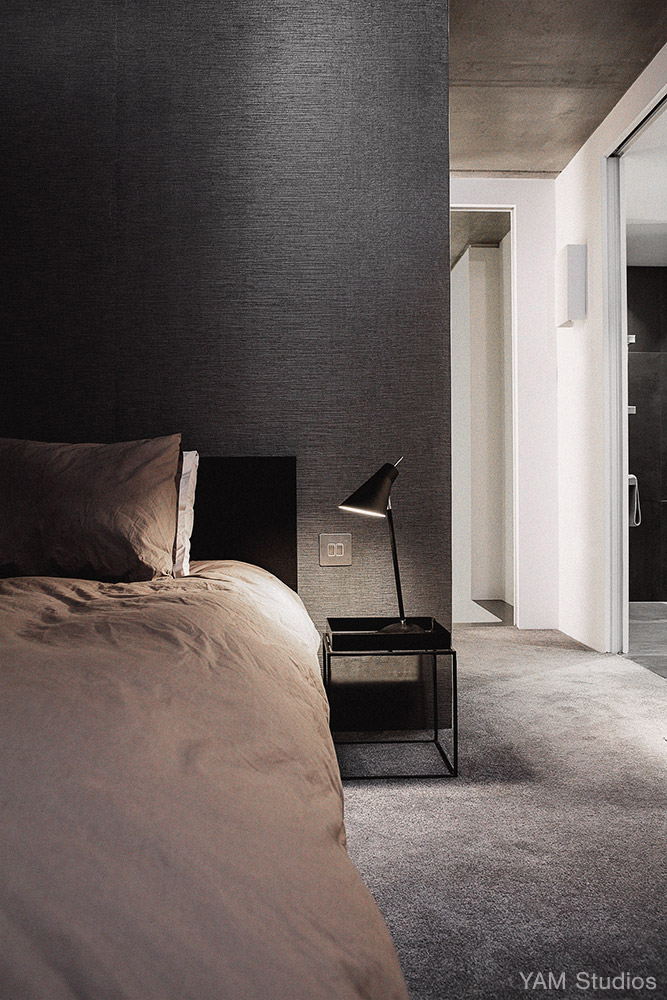 < Previous - All Projects - Next >