Bina Gardens
A minimalist Scandinavian style flat in South Kensington, fully refurbished in a contemporary style with original period features retained. A beautiful calm space hidden amongst the trees of Bina Gardens, this spacious two bedroom flat has a great setting with bay windows overlooking the adjacent gardens creating a wonderful connection to nature.
The client wanted a contemporary and timeless design which made the spaces feel balanced and calm. The flat had lovely period features including a beautiful marble fireplace surround which was used as an inspiration for the design scheme.
The palette was kept simple to allow for balanced environment, use of matt finishes with subtle textures added a calm and warm atmosphere. Vertical wood battens were used to add texture and depth without introducing an additional material. We fully redesigned the lighting, different layers of light were used to add depth and a warm atmosphere in evenings.

With lovely high ceilings in the flat standard height doors felt out of place, so we raised them throughout. This transformed the space with a grand open feel and extra light. Bespoke joinery was designed with client's needs in mind, they wanted to have bookshelves and also cosy corner somewhere for reading. This was achieved by adding a seat bench into the master wardrobe joinery.

The client also asked for a full furniture and accessories package which included curtains. Use of natural materials and textured fabrics was important to add warmth and a beautiful softness to the scheme. The completed flat was featured in Open House London.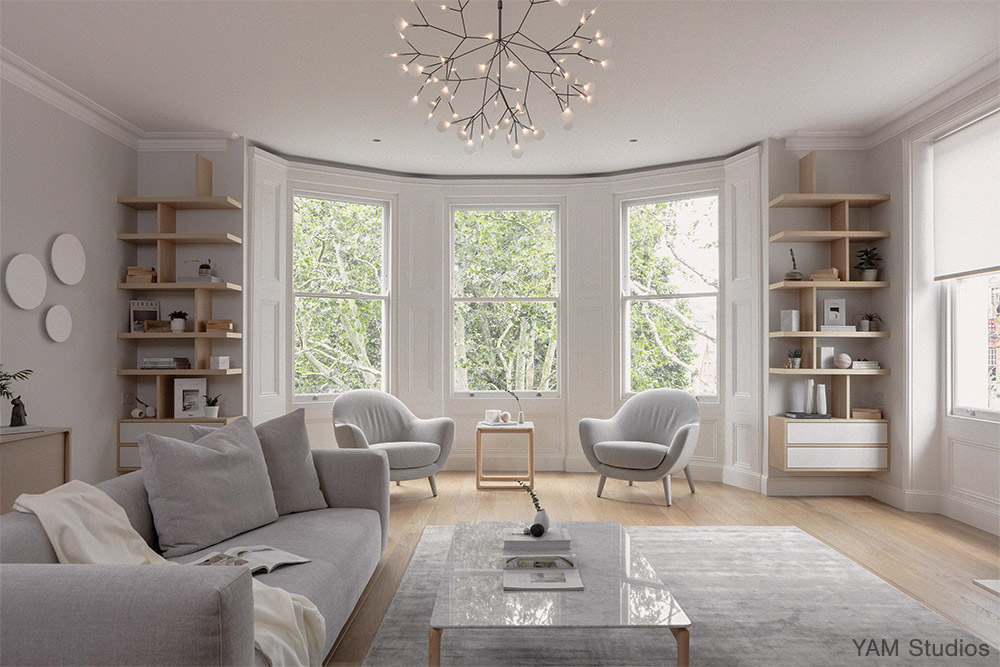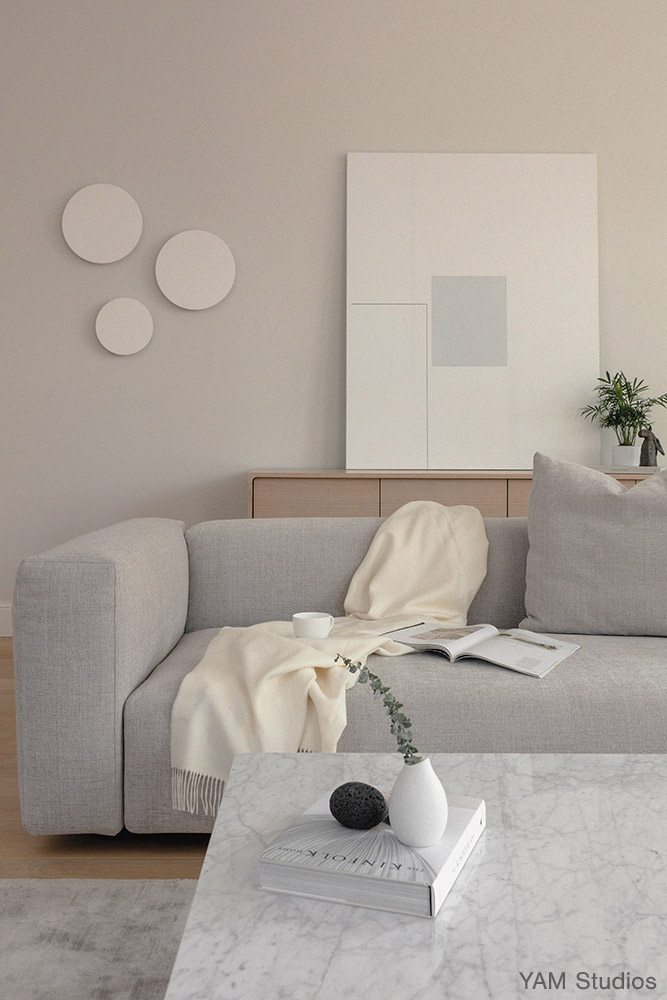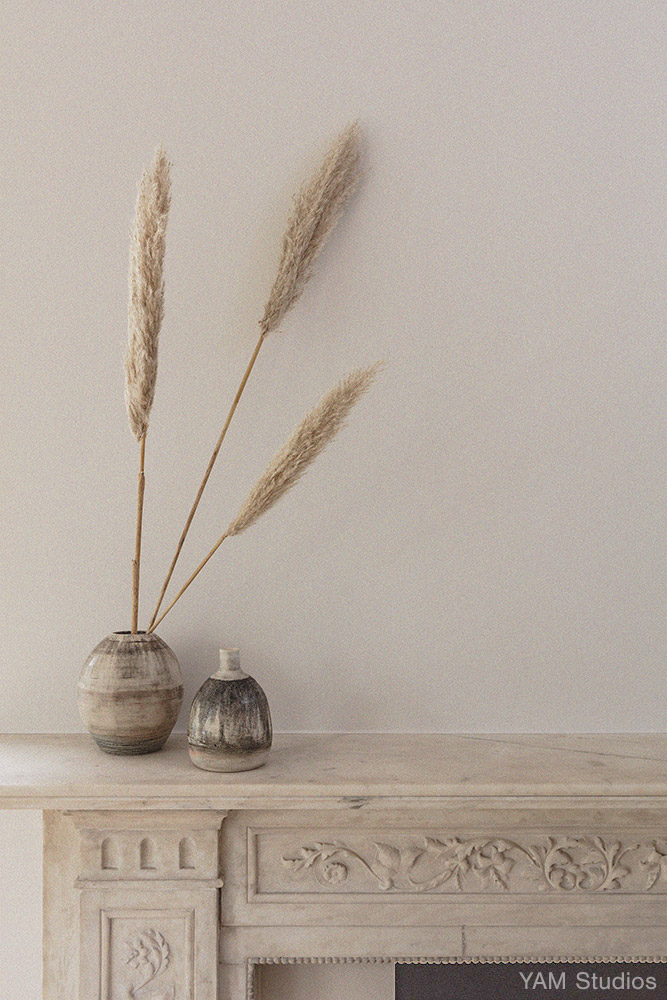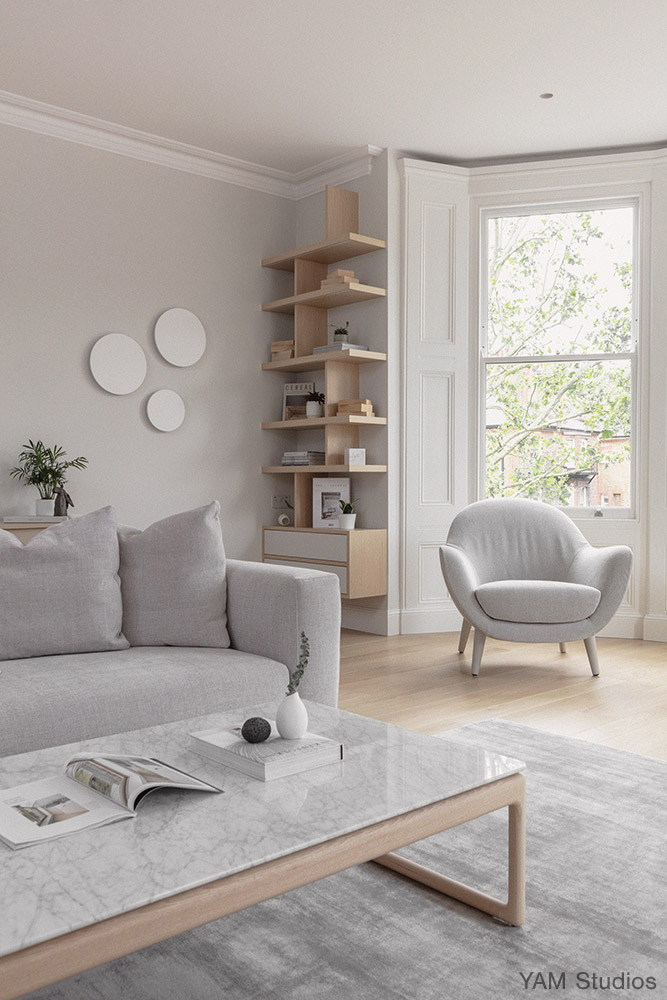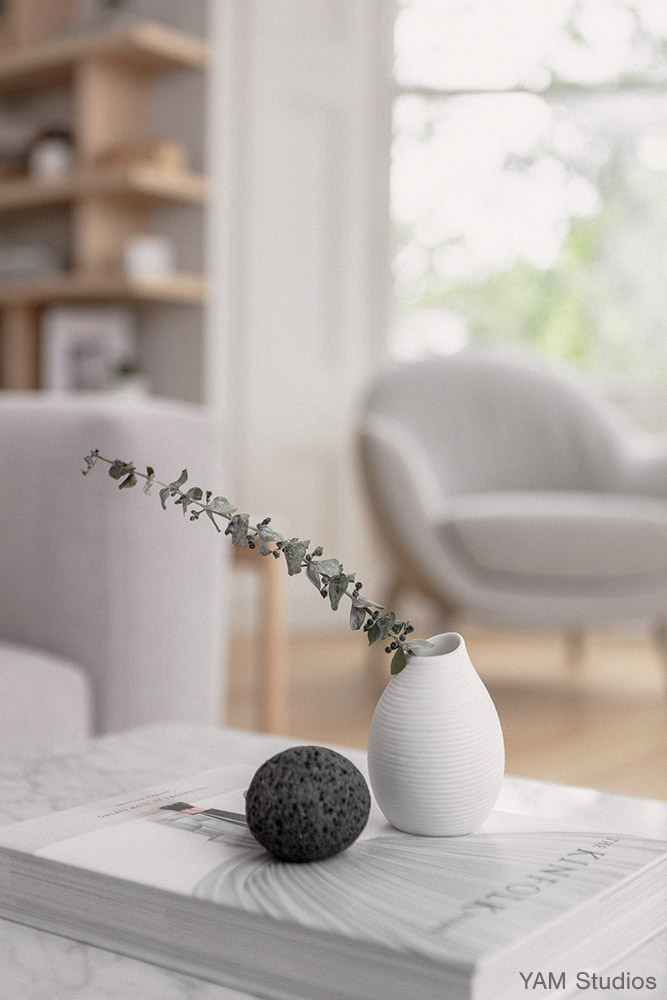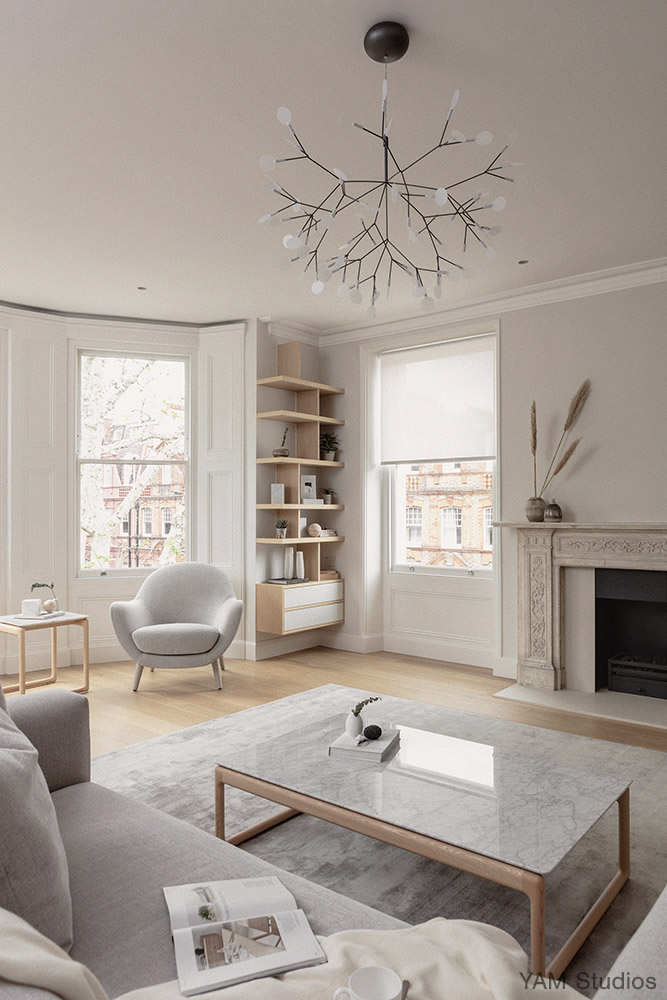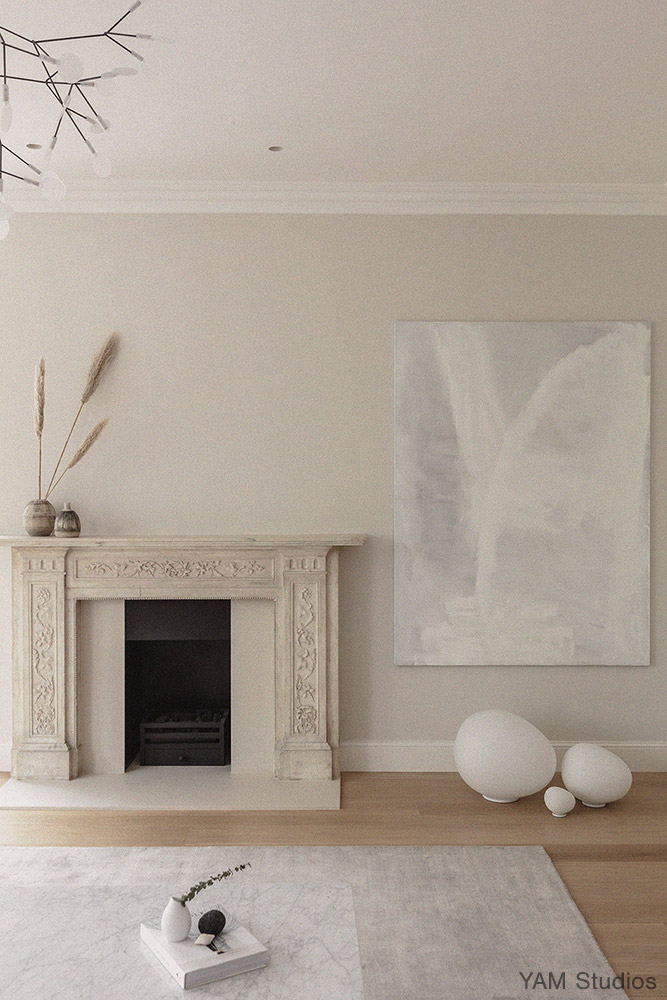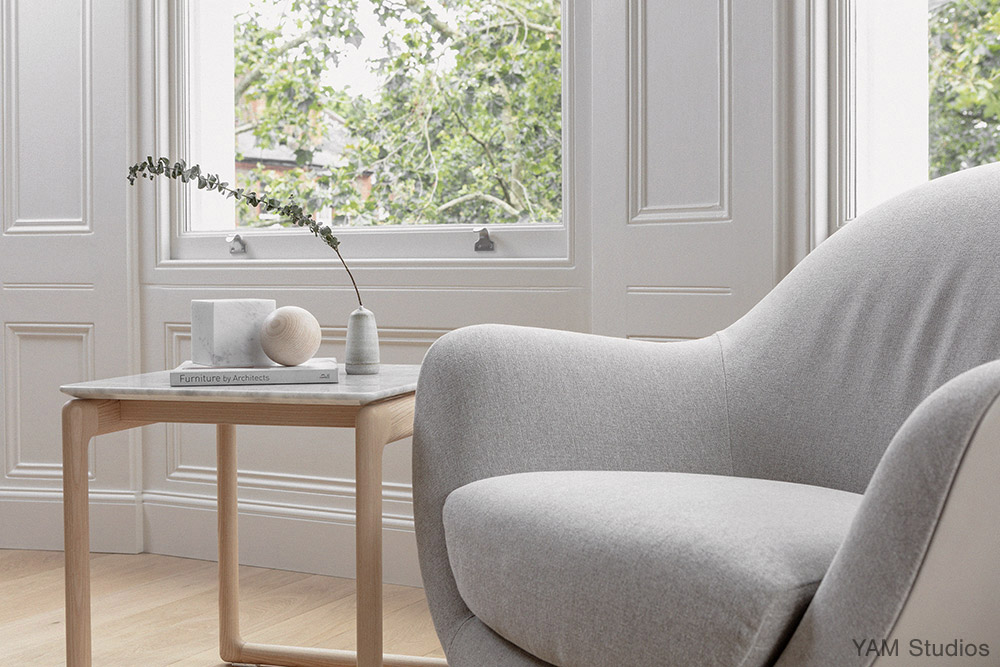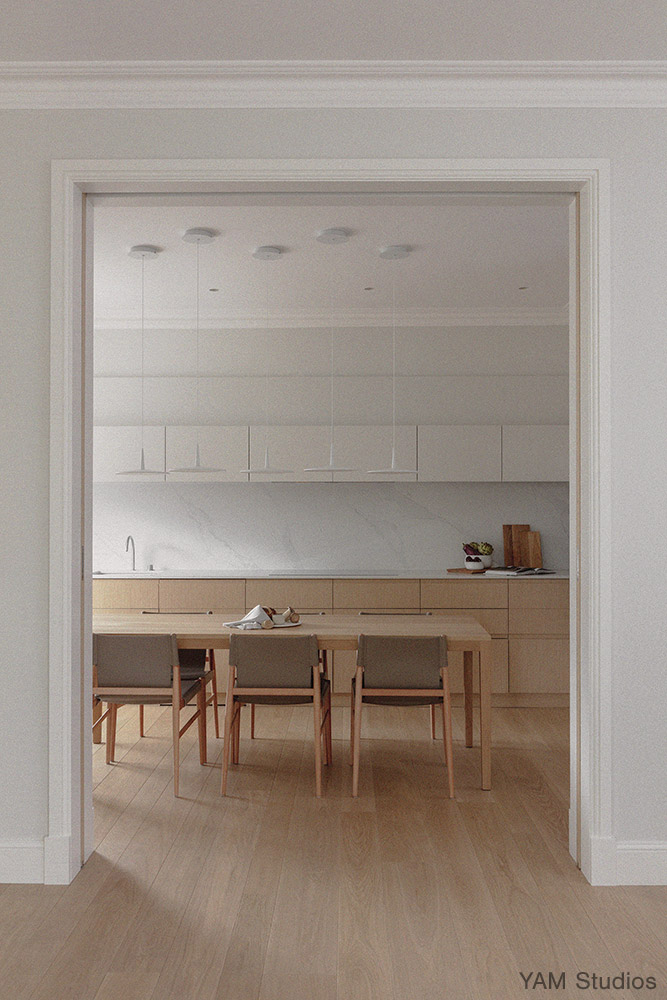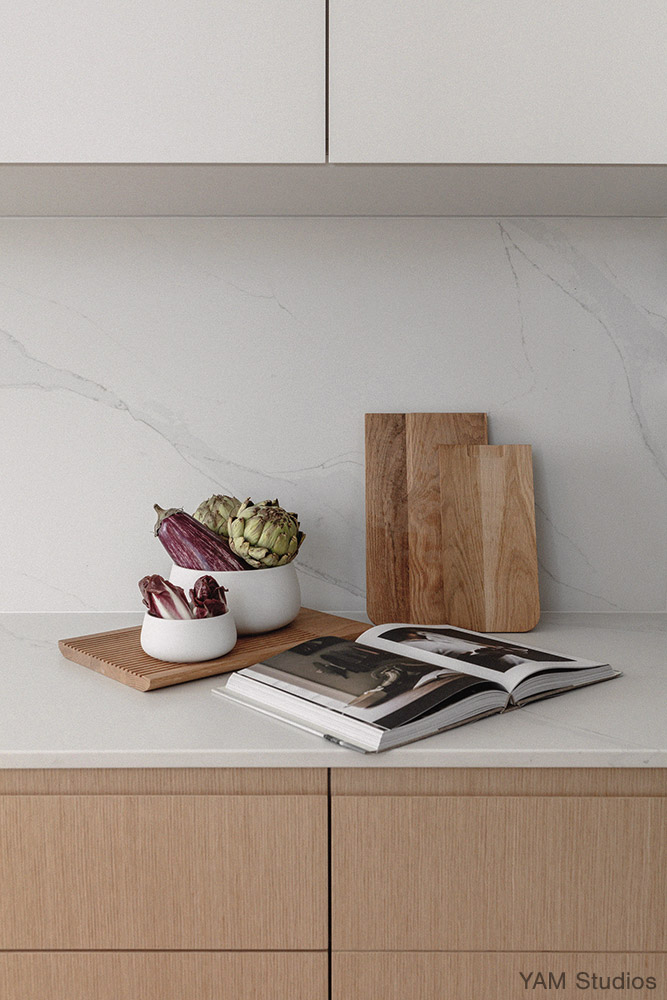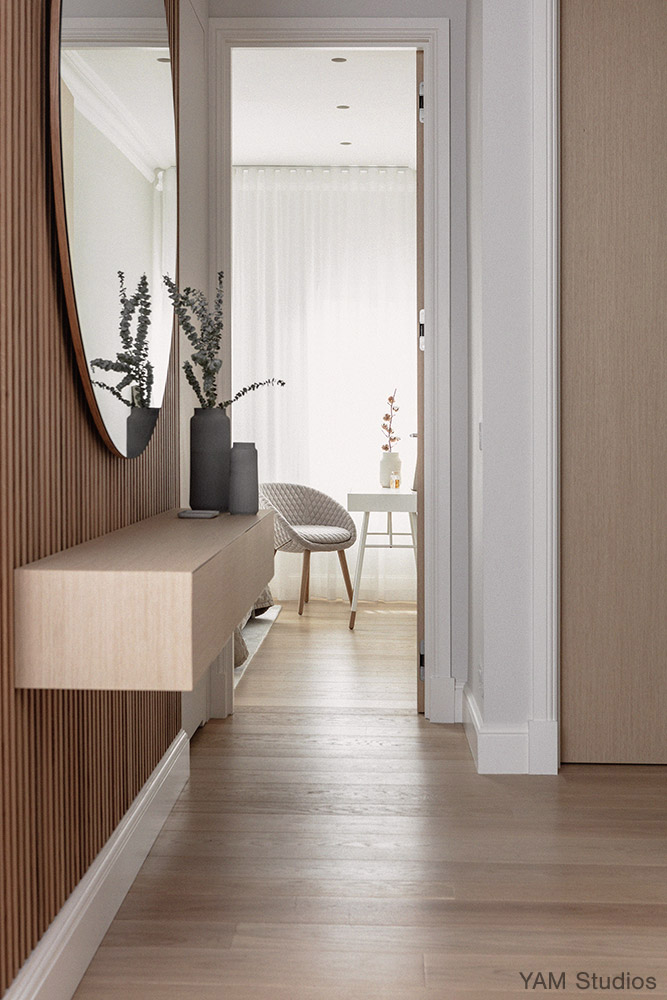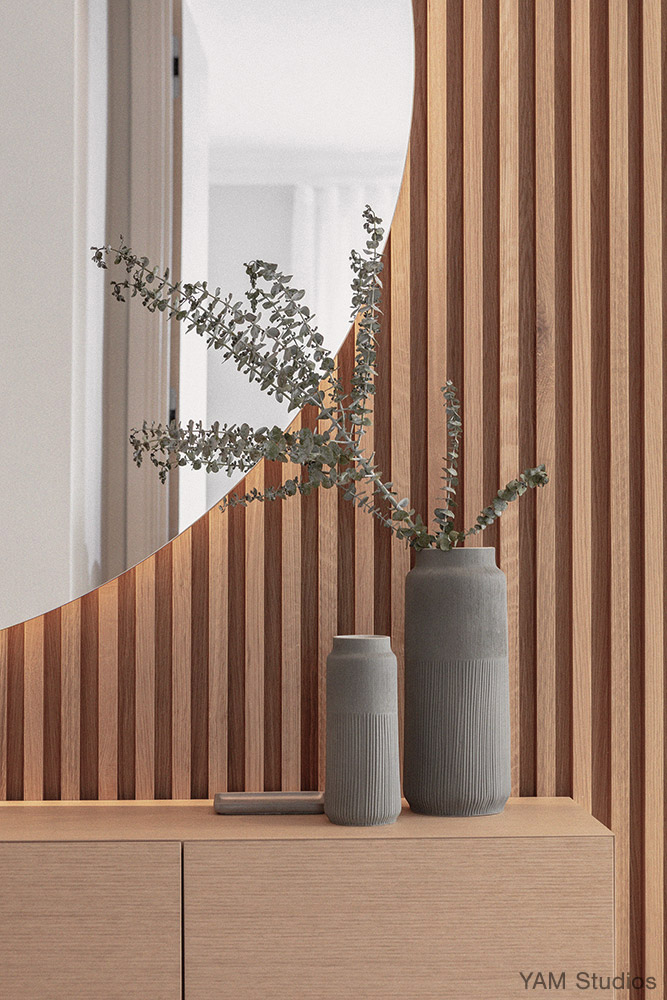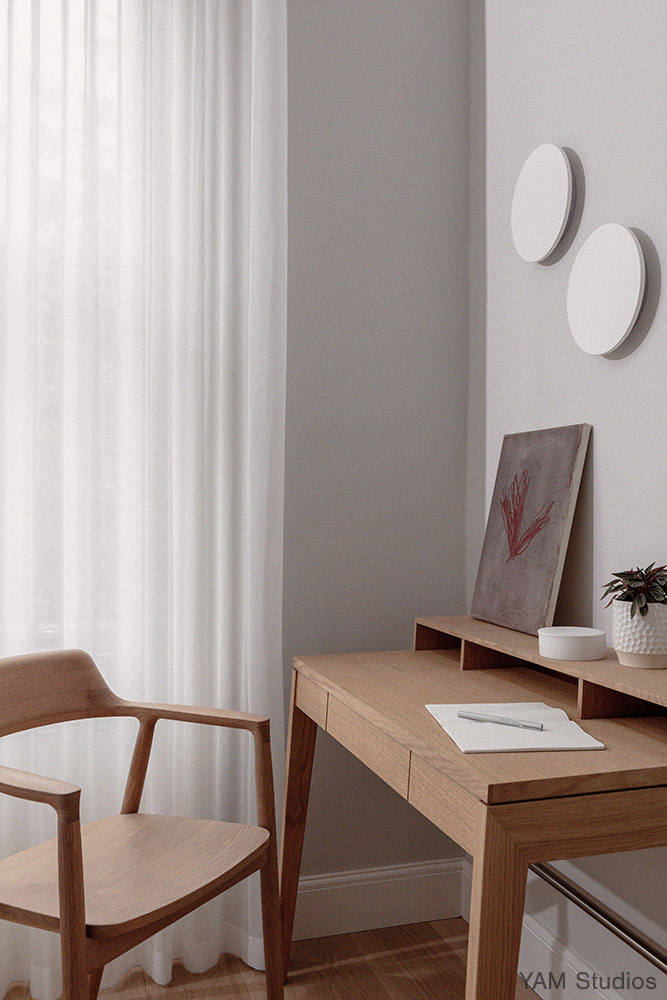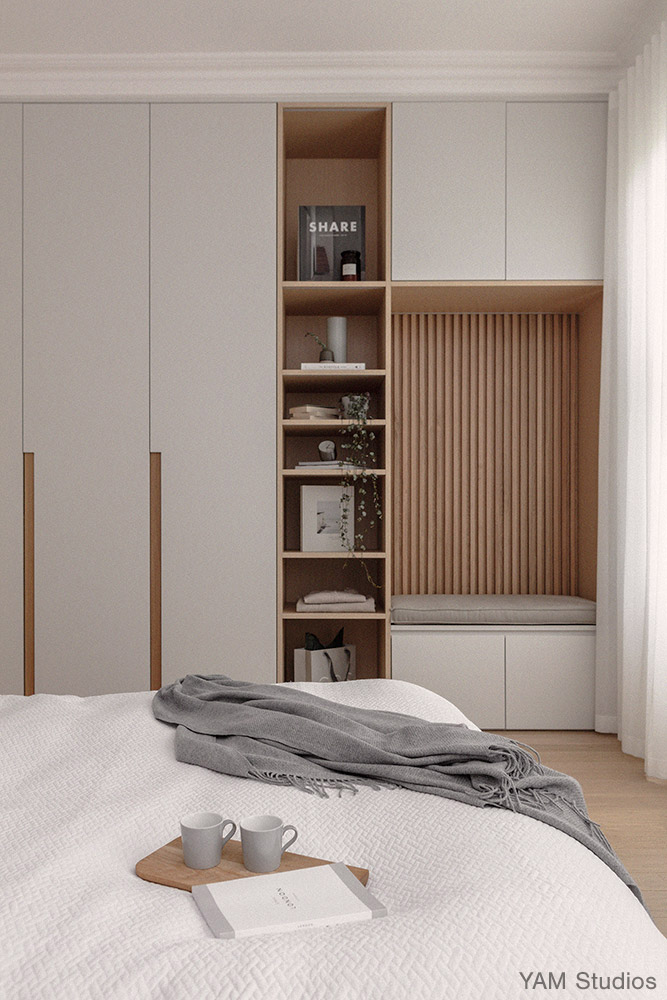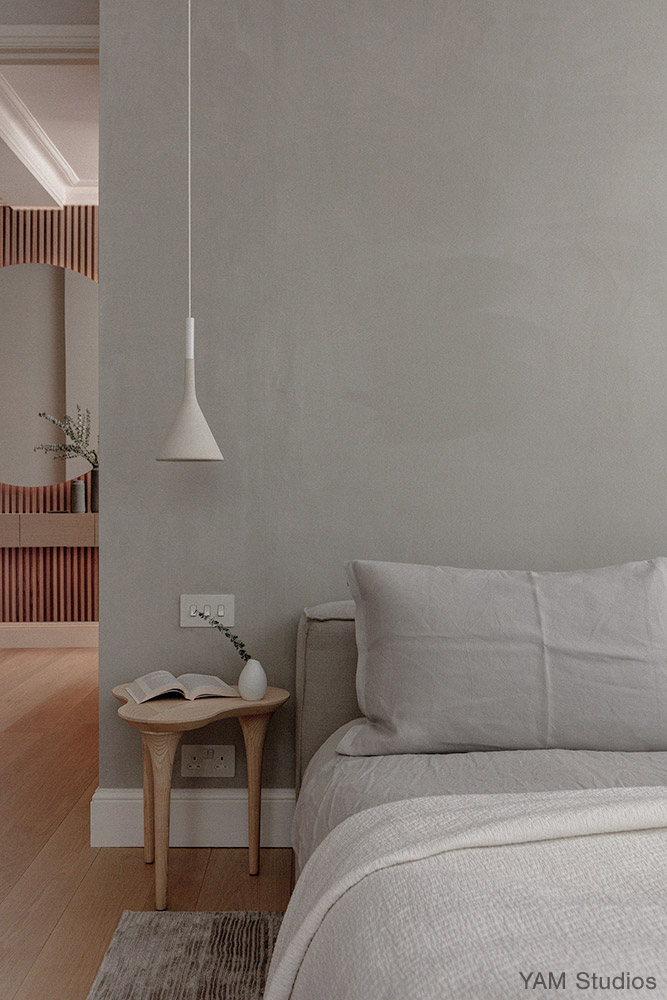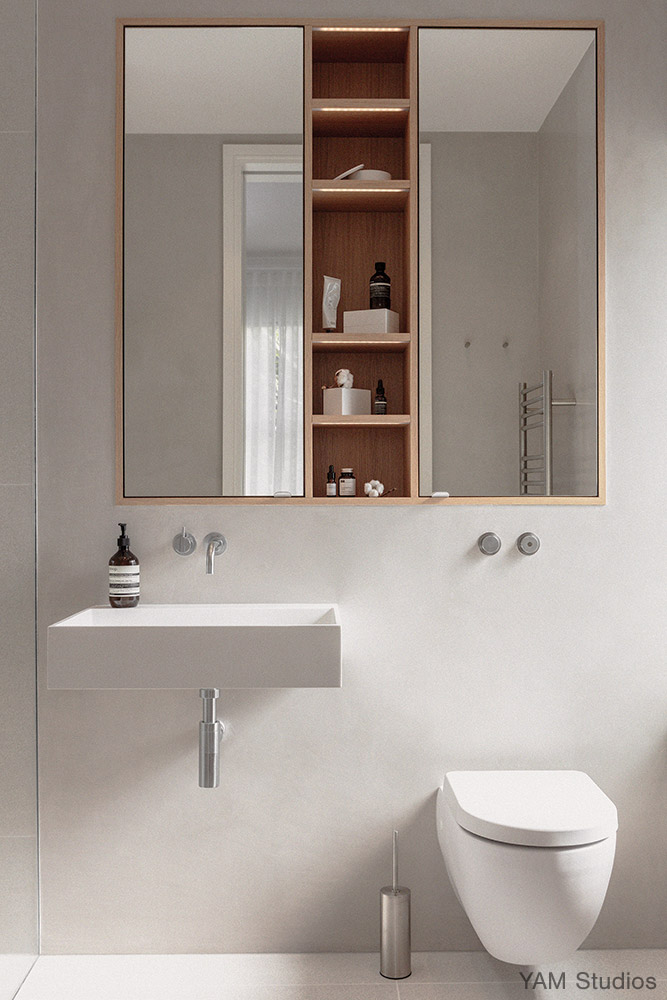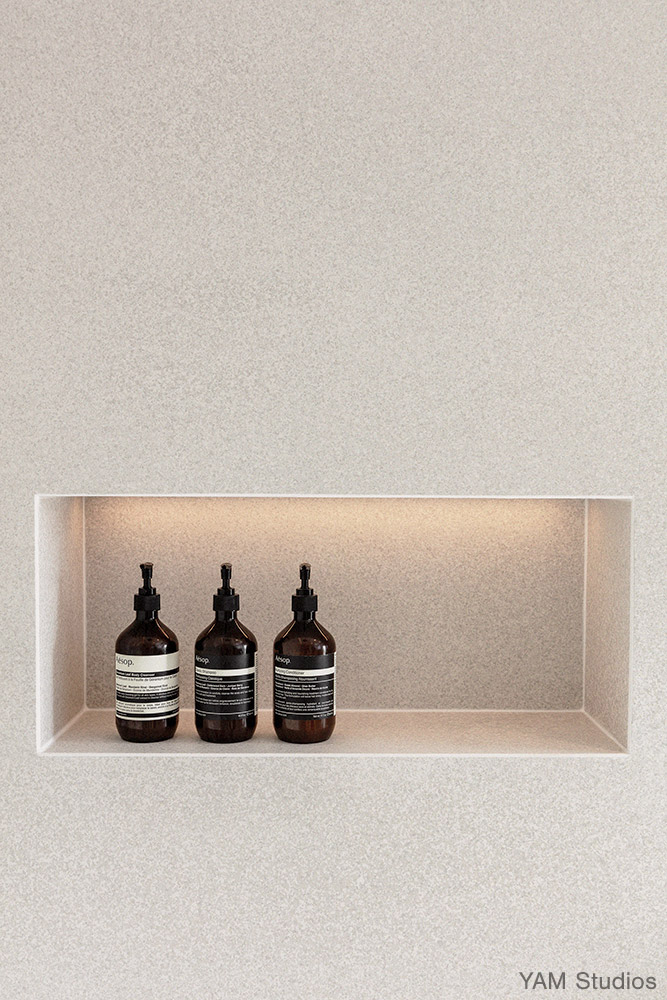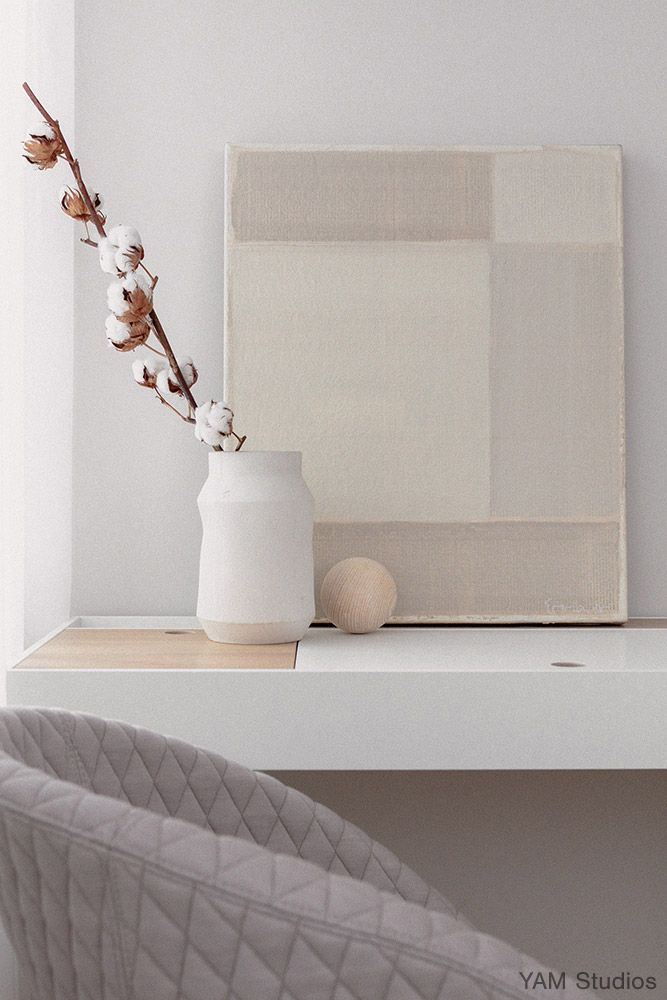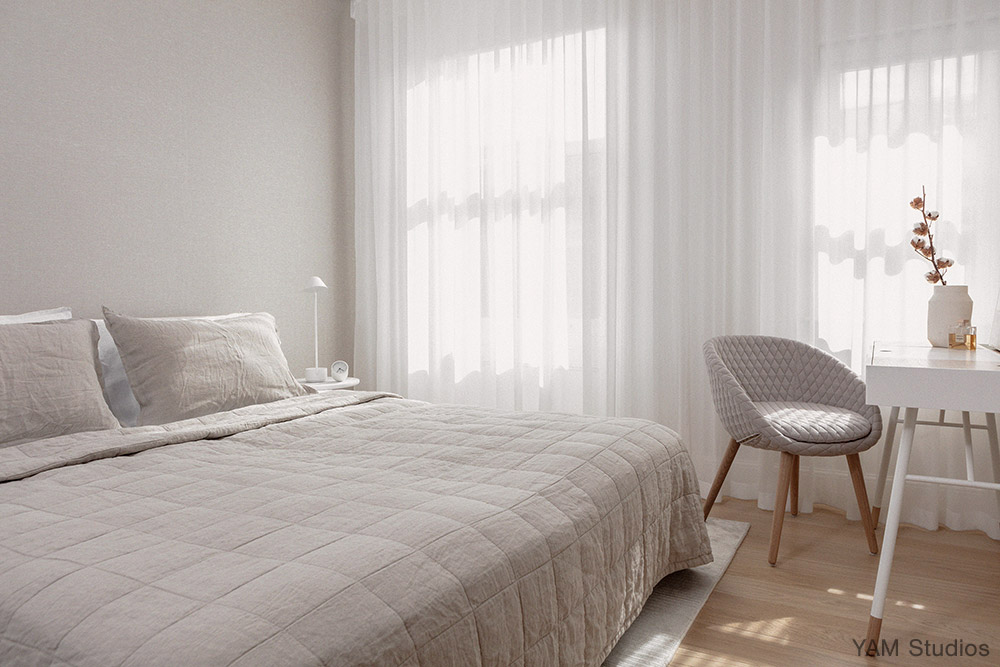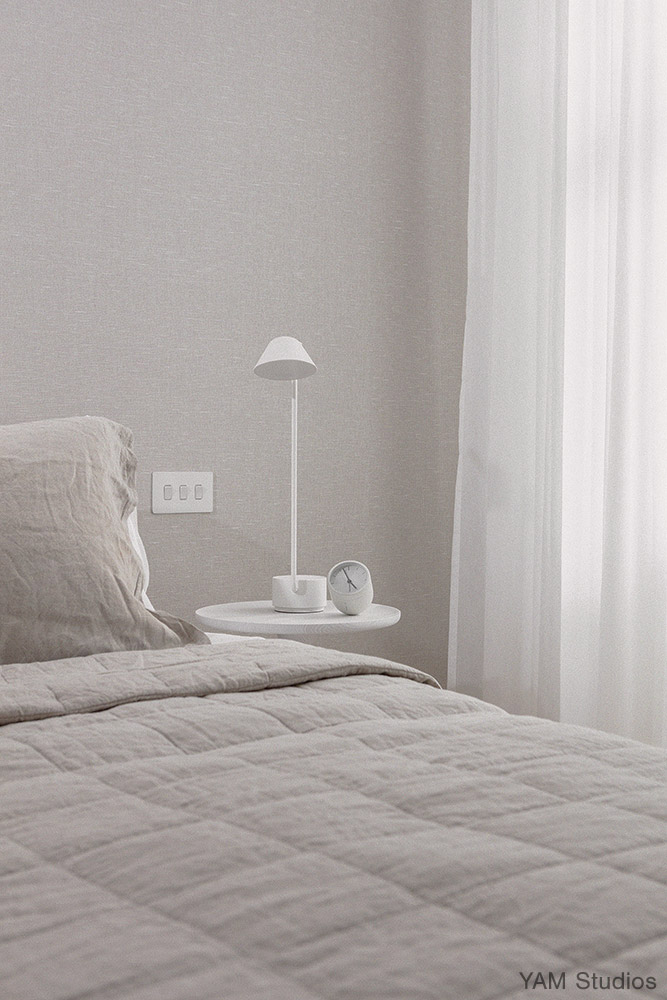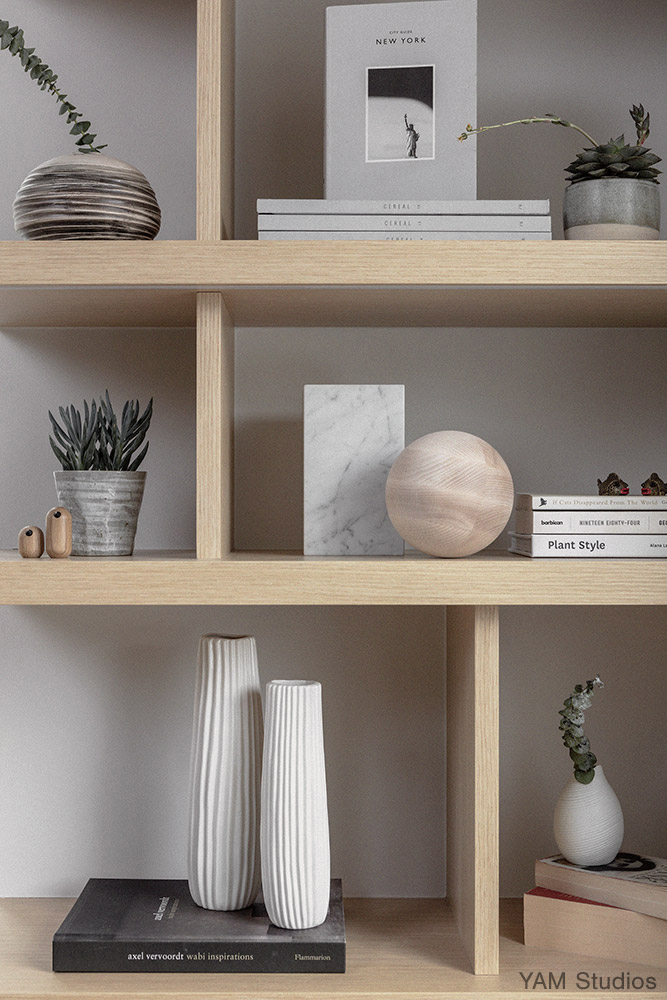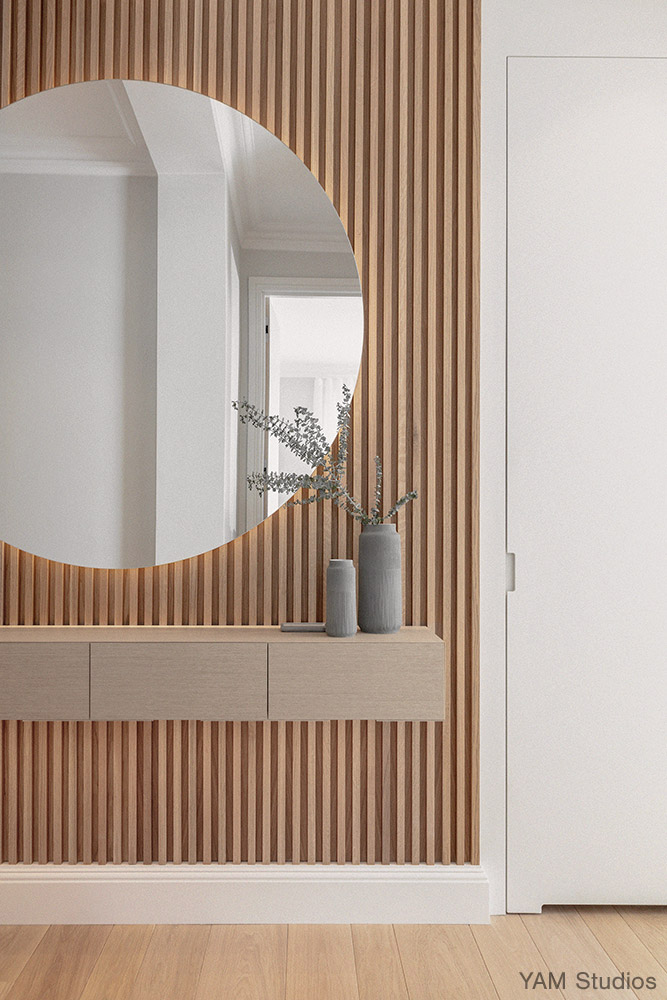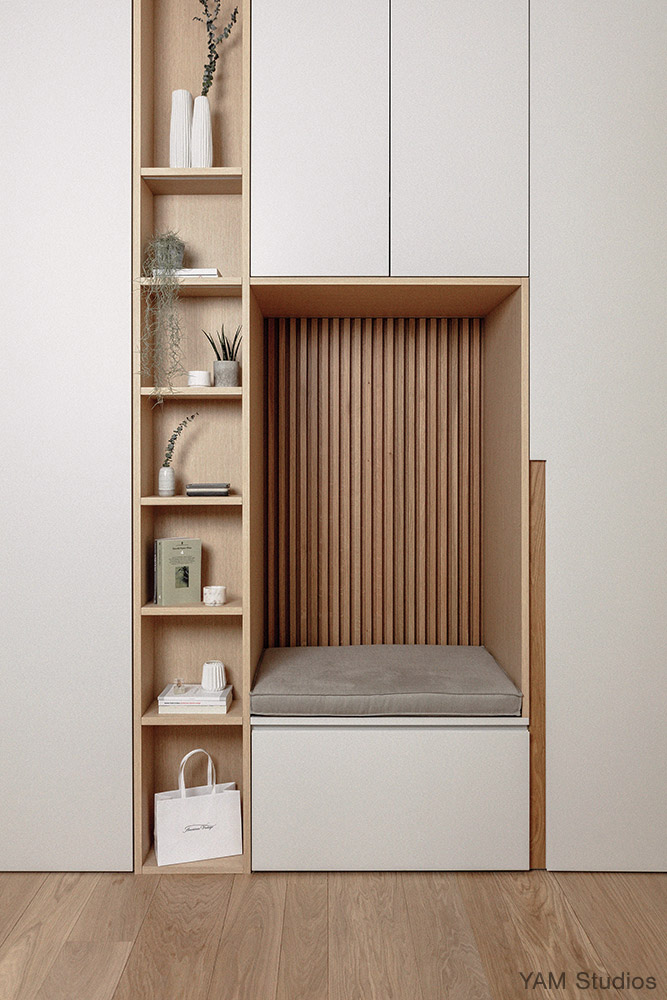 < Previous - All Projects - Next >