Home Park Road
This is a new-build family home in Wimbledon. We were working closely with an architect who designed the shell and we were responsible for all the interiors including bathrooms, joinery, lighting, furniture and accessories.
We developed the design working on the basis of an urban scheme, featuring wood and concrete, using the natural texture of these finishes to add subtle depth to the scheme. The home consists of five bedrooms and bathrooms, kitchen, movie room, gym and the sky lounge as it became known - a 20m long glass room which makes the most of the lovely views over Wimbledon Park.
The use of wood was important in order to add warmth and texture to the spaces. The intentional use of natural, soft fabrics also added a warm ambience to the minimalist architecture. Some of the concrete was left exposed as a reminder of the building's structure, the slight imperfections in the concrete added texture to the scheme making it the main feature in the space. The perforated metal staircase was used to underline the urban feel which was softened by the booked matched veneer cabinetry.

The house was designed with a busy family in mind where everyone could have their own space as well as areas to get together and socialise.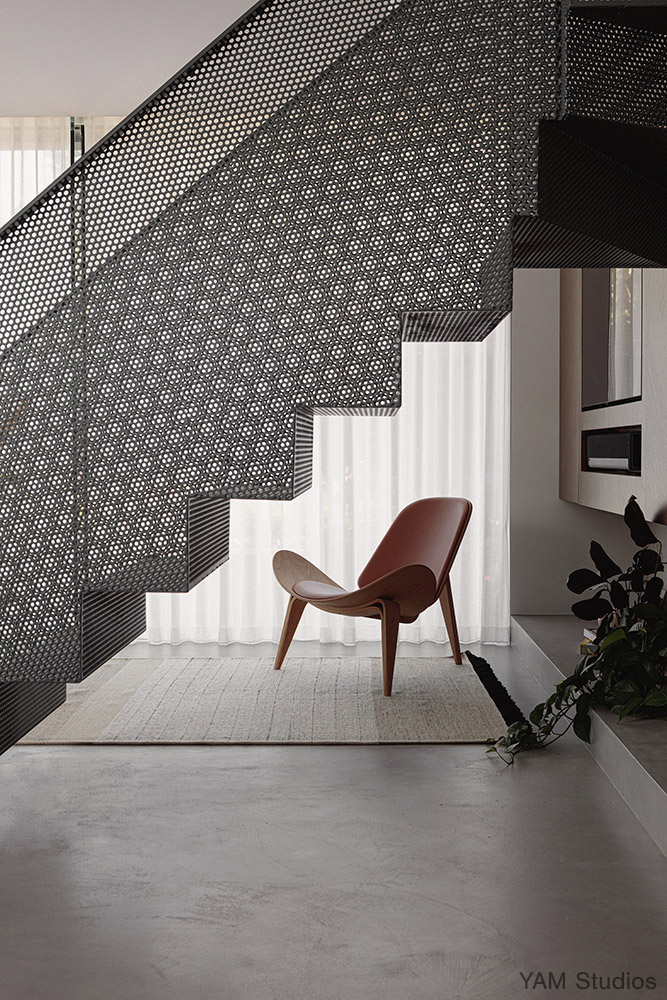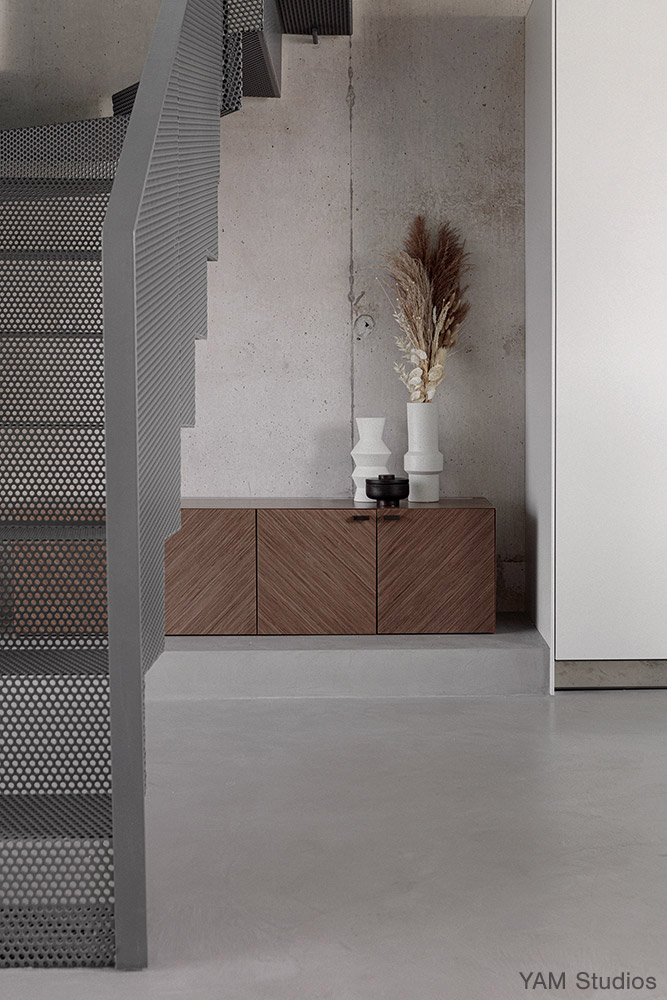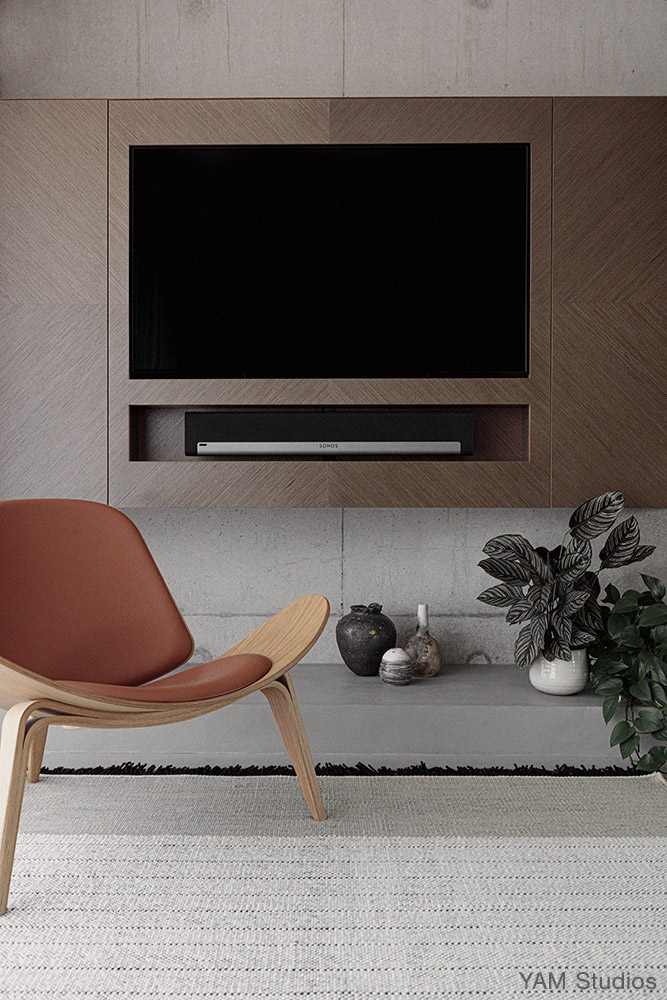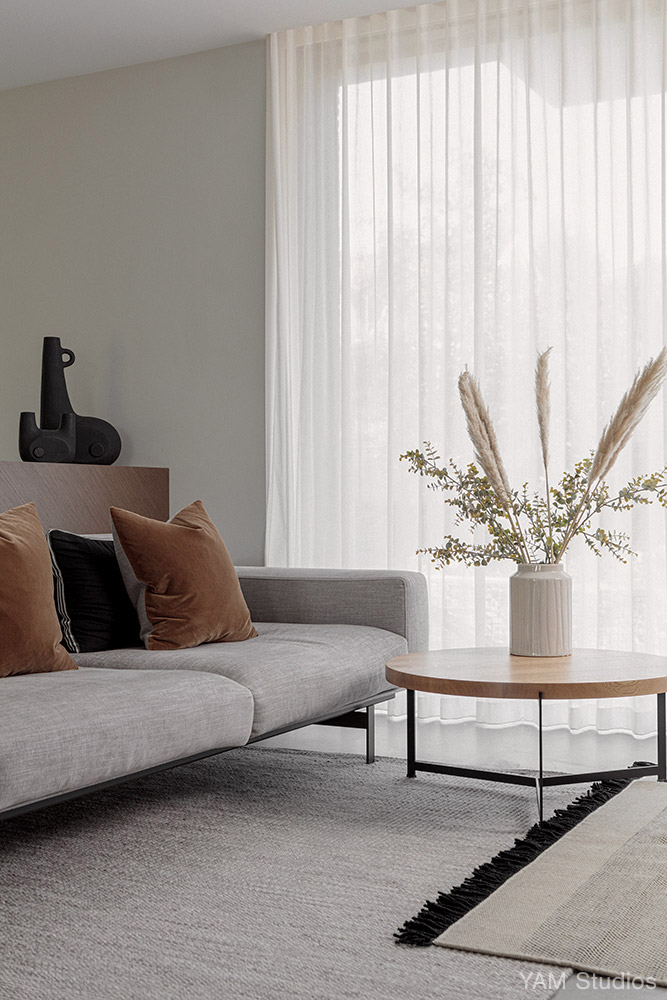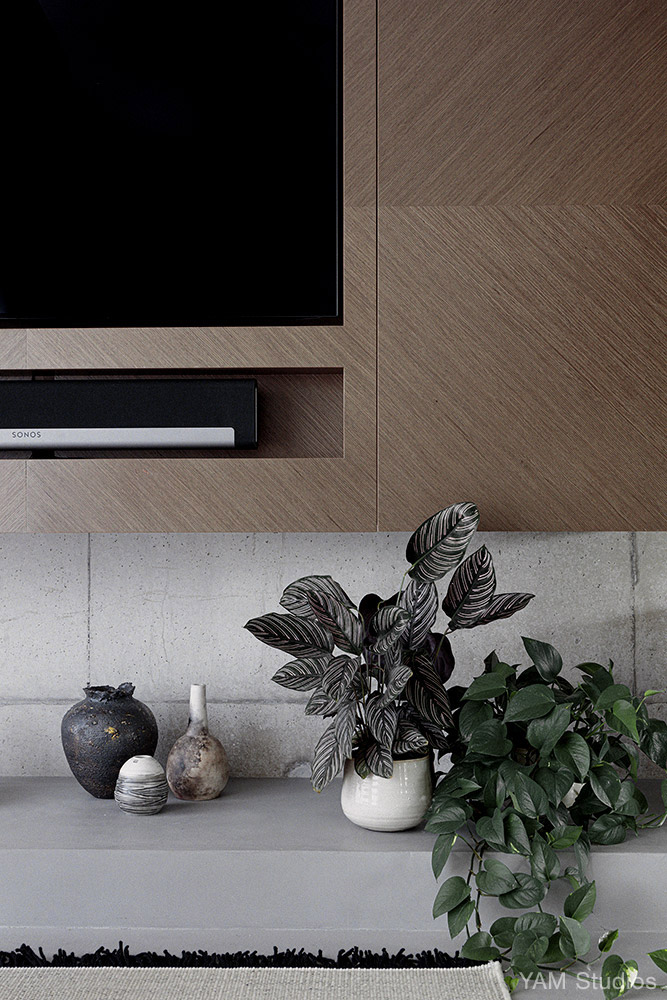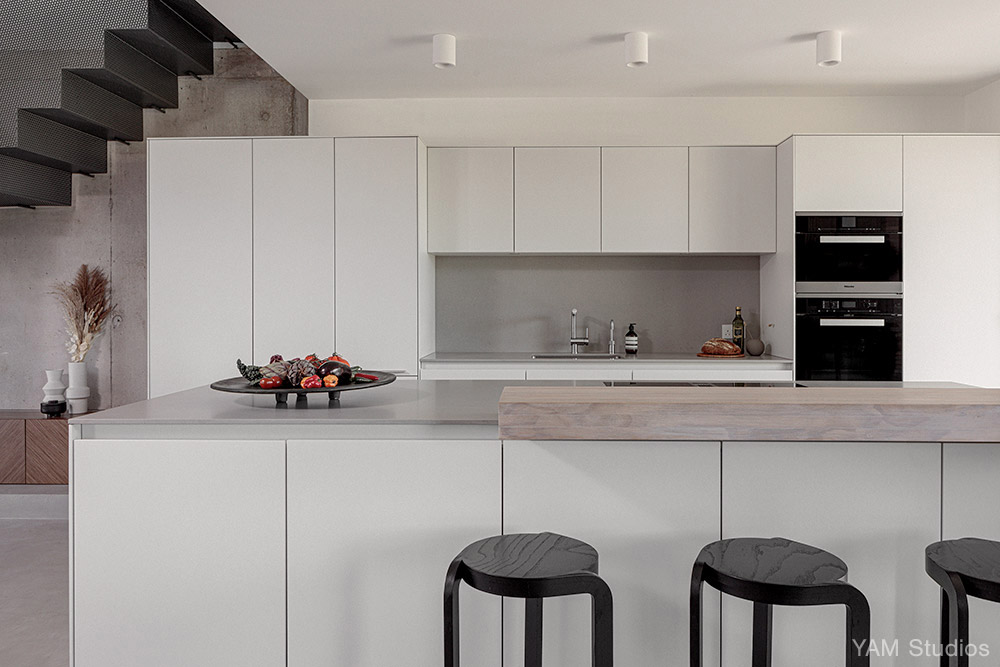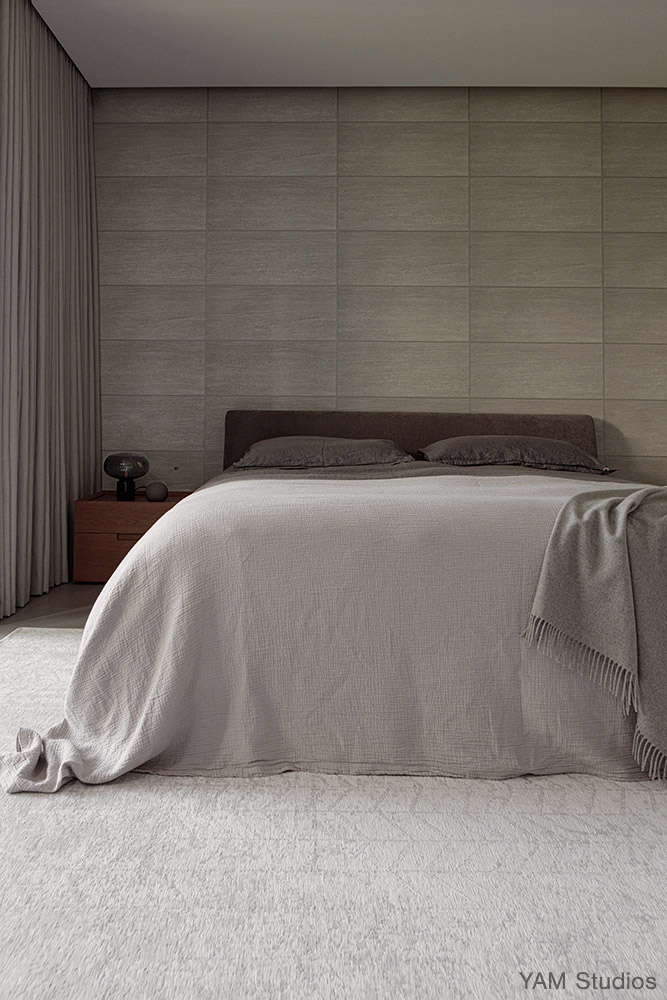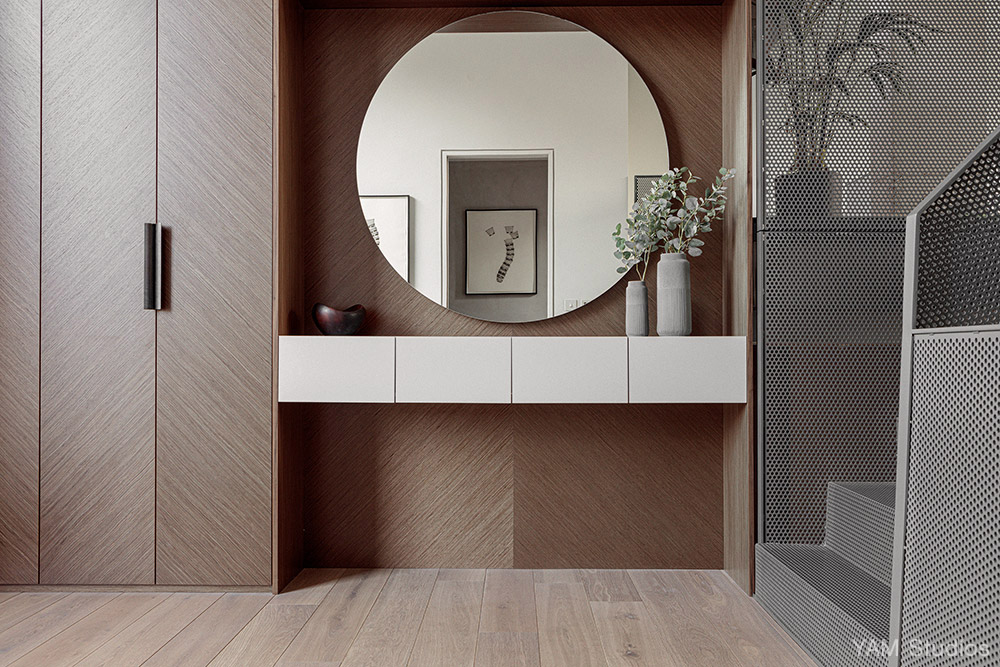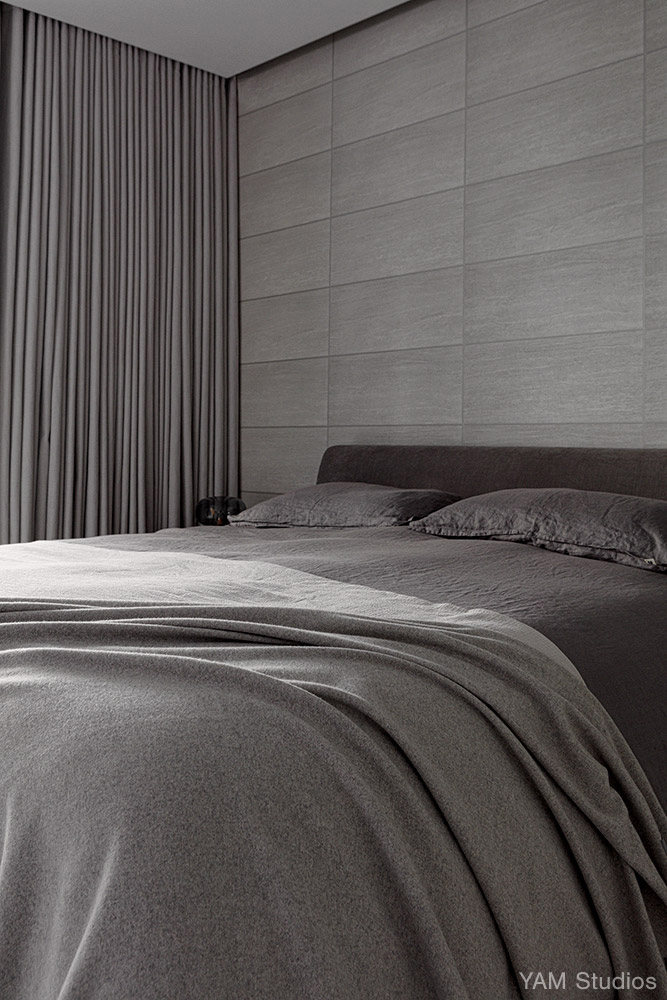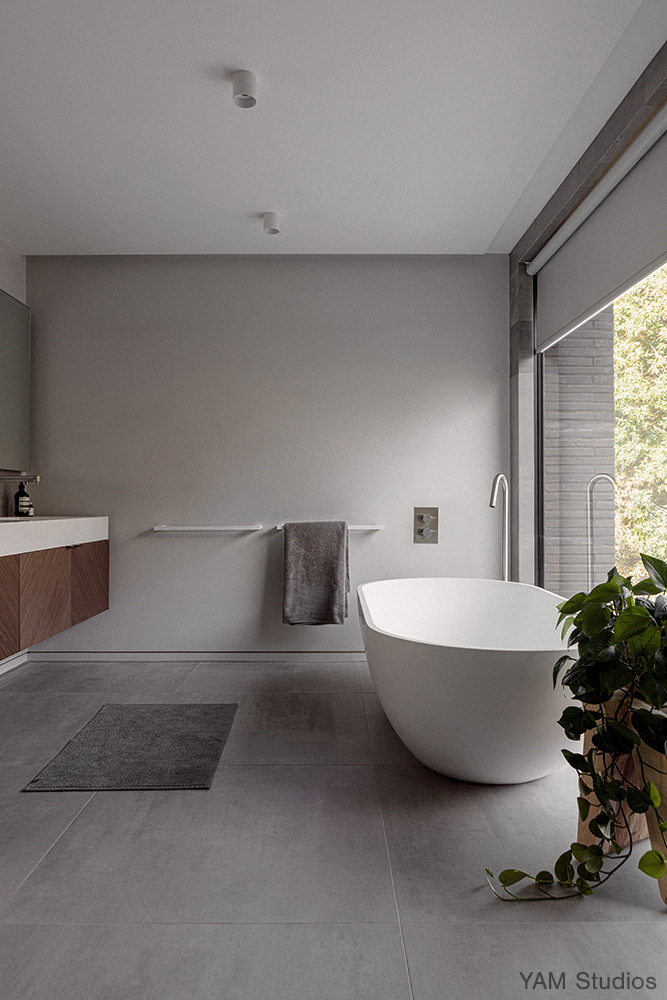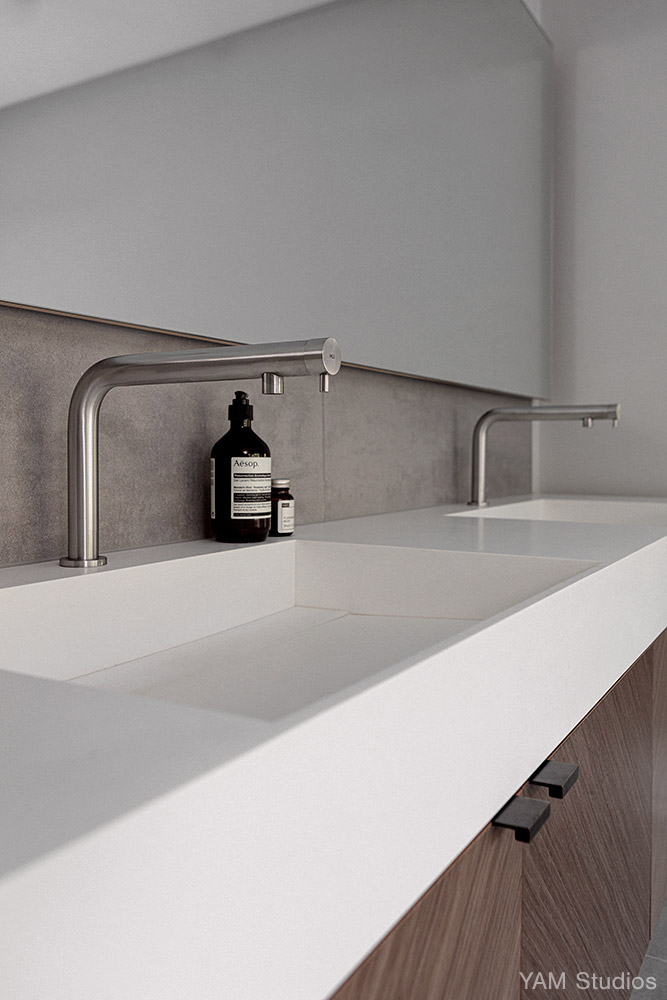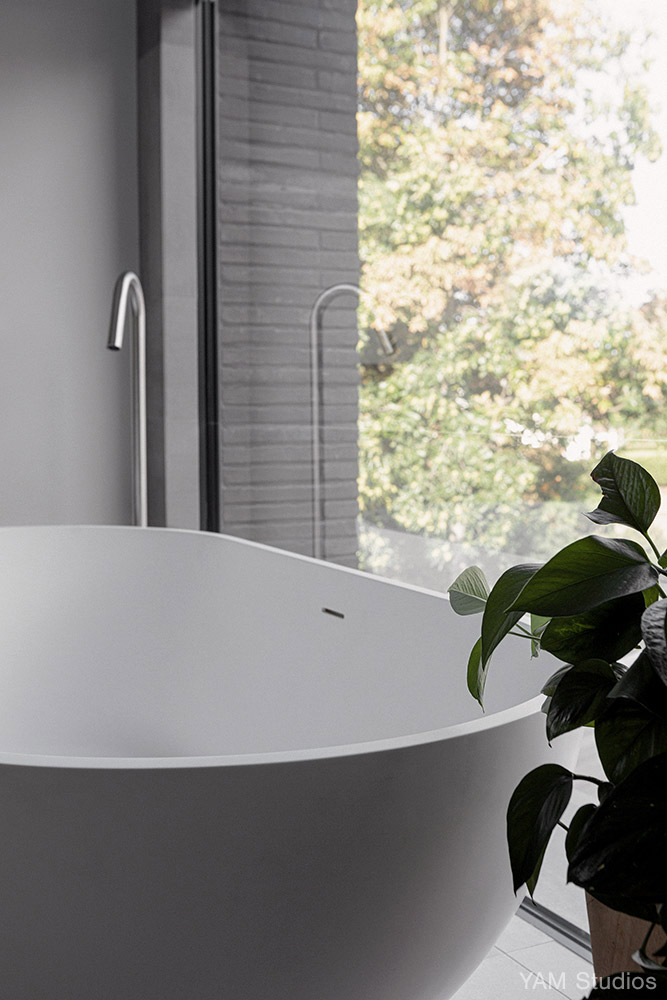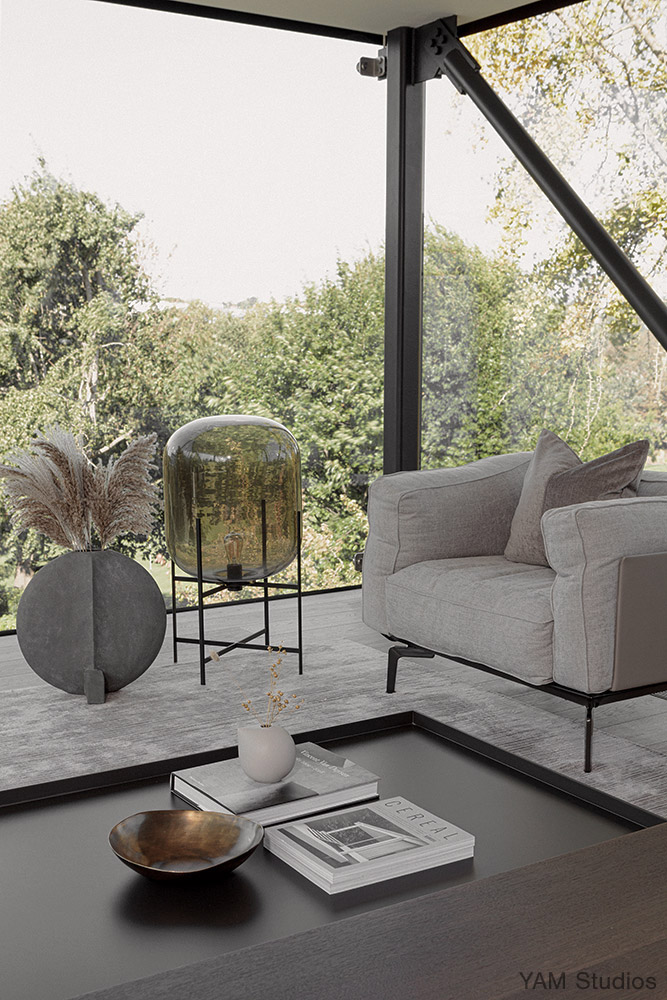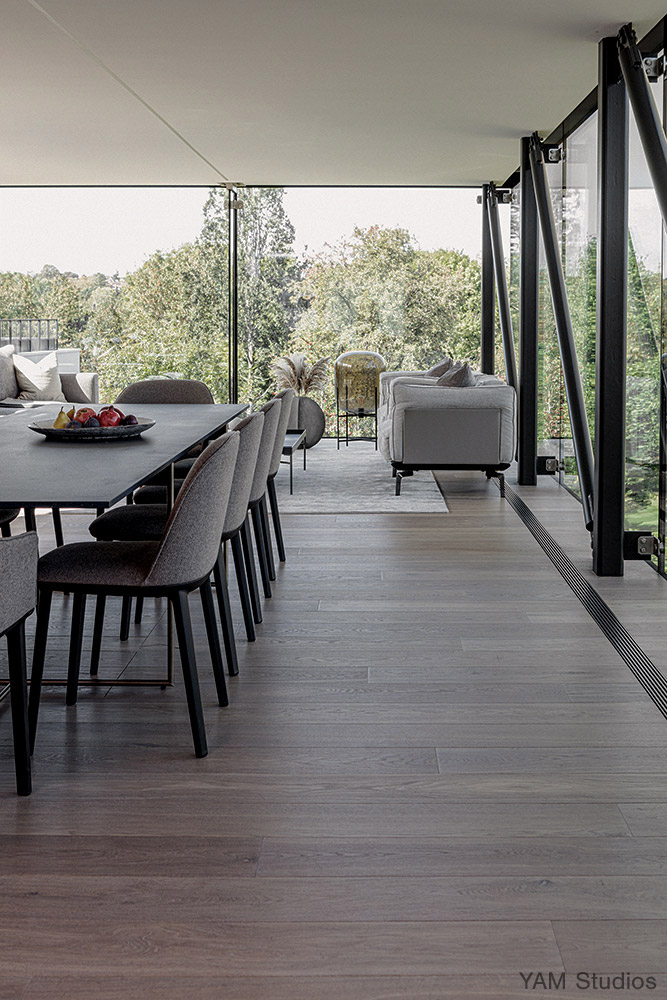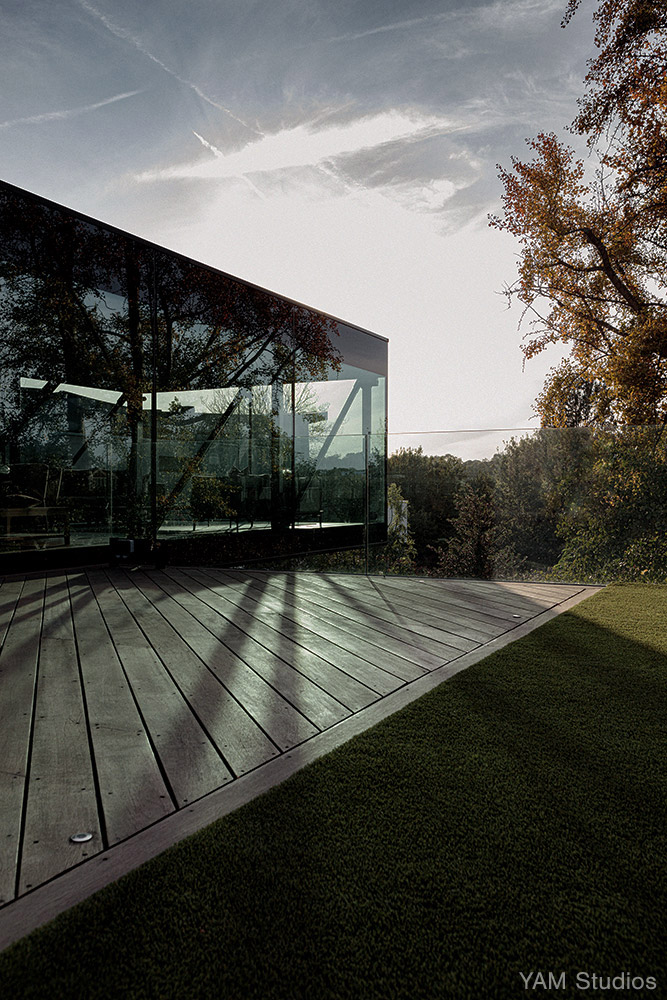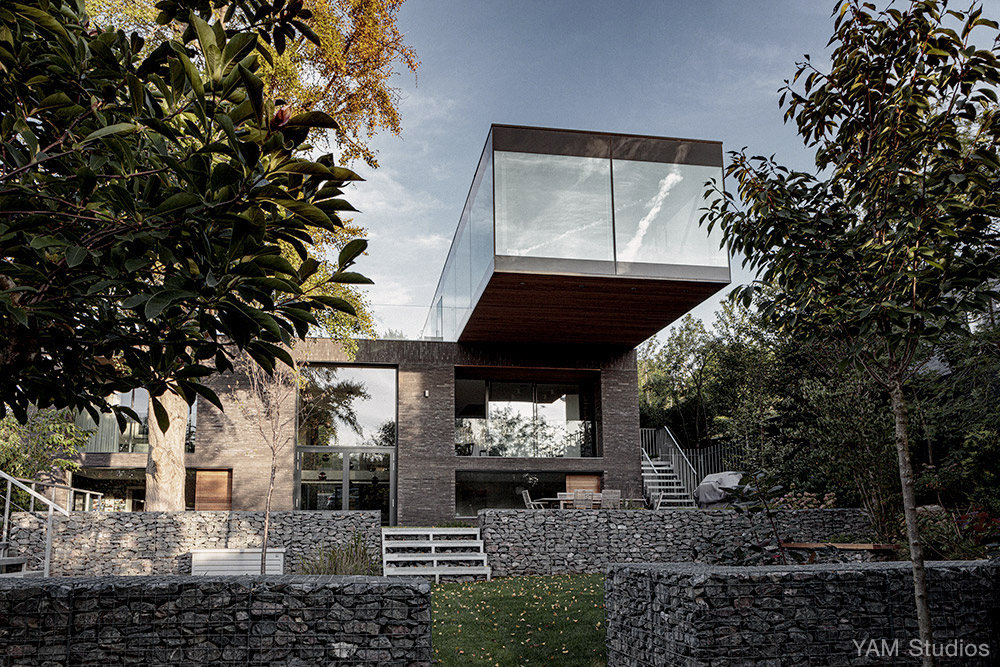 < Previous - All Projects - Next >