Eccleston Square
Eccleston Square is a two bedroom flat located in a beautiful grade 2 listed building in Victoria, London. The original flat was dated and the client was looking to have a refresh with a contemporary feel complementing the original features as well as their style.
The work consisted of full refurbishment including some layout changes in order to maximise the spaces and utilise the height of the flat by creating plenty of storage. It was achieved by designing bespoke joinery and shelving units, becoming significant design features for the overall scheme.
The bathroom layout was changed to allow for a comfortable large shower room, new flooring and a revised lighting scheme was implemented thoughout. YAM studios also were asked to specify all furniture and furnishings to fully complete the flat, for a beautiful final result.

When choosing materials we considered the original features, making sure we used subtle colours and textures which complemented the character of the building.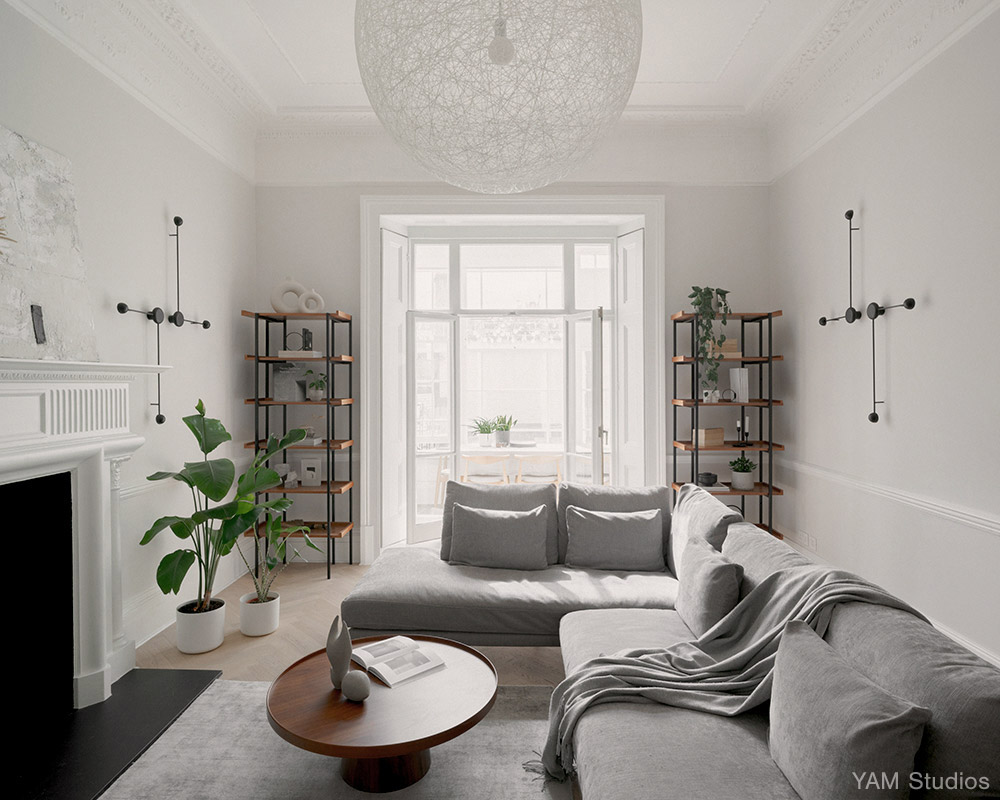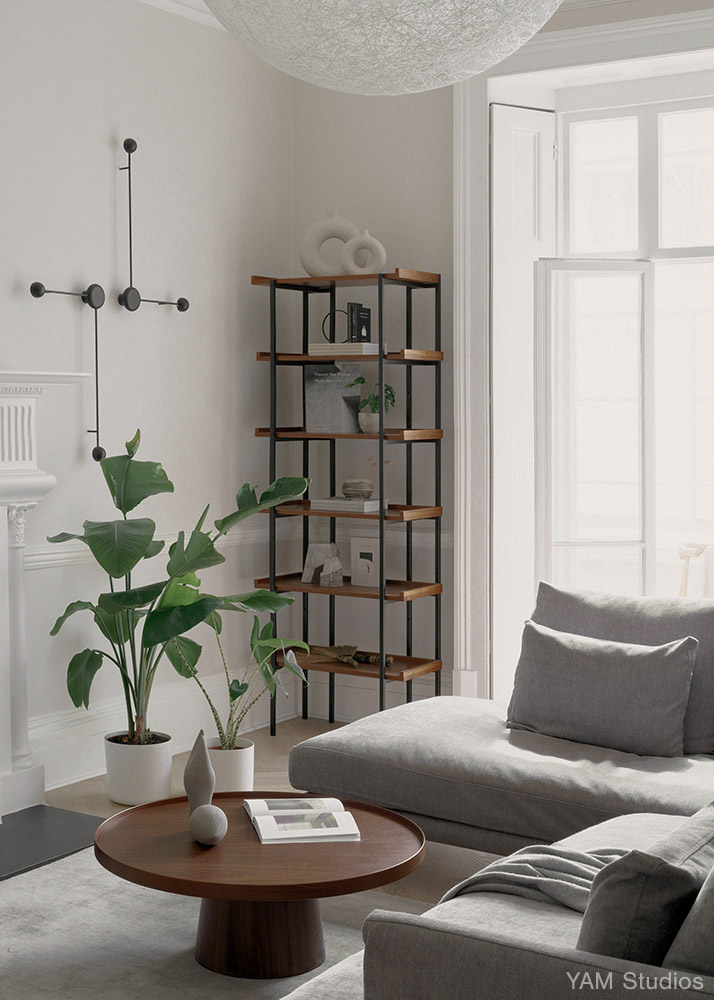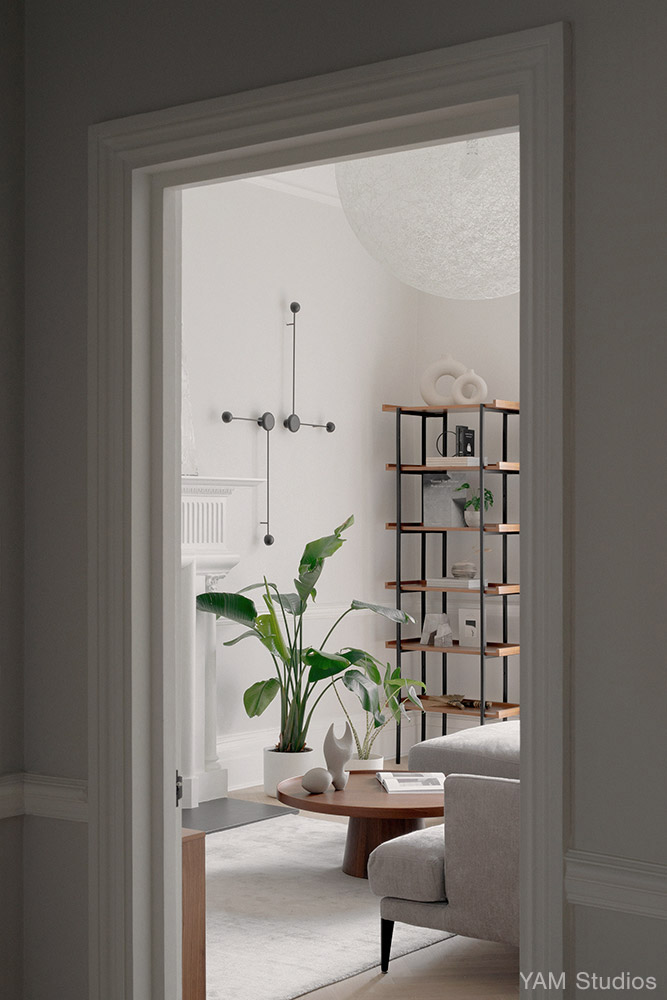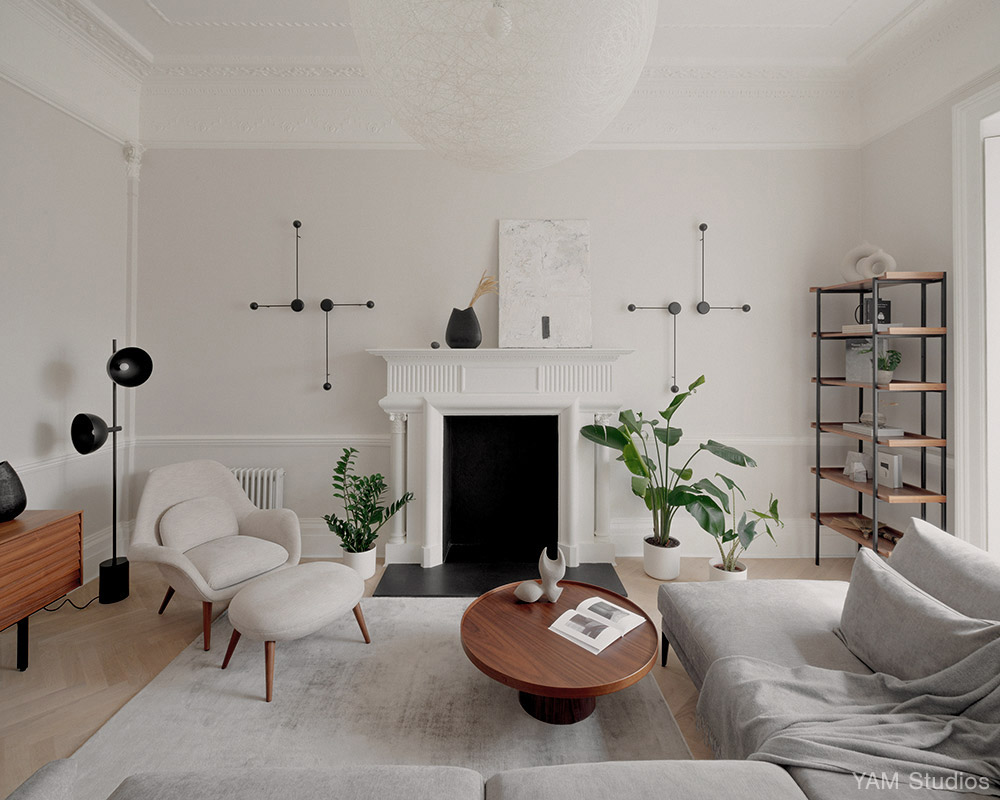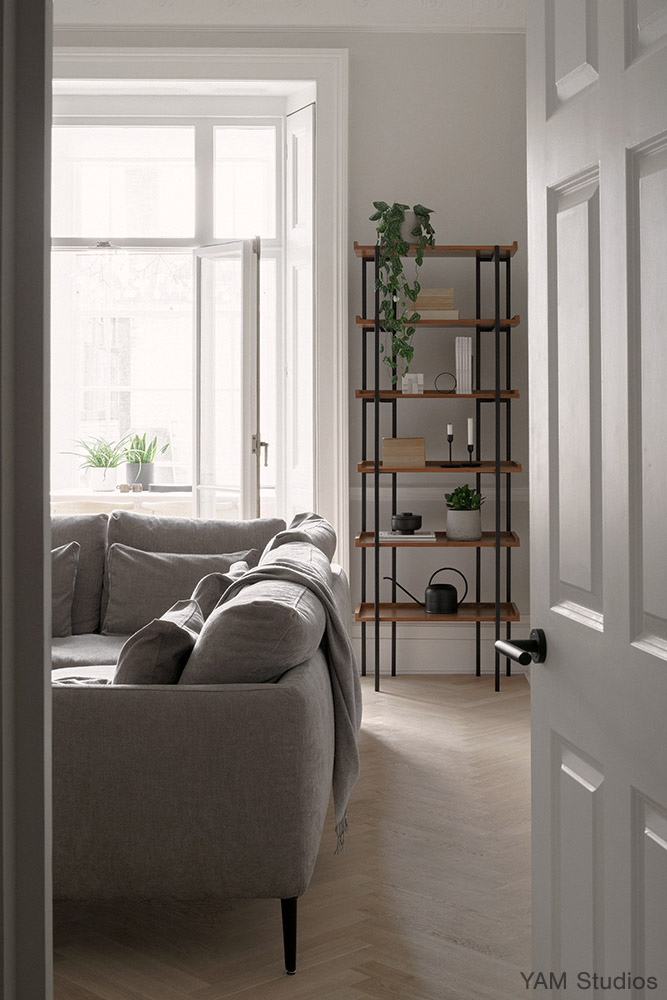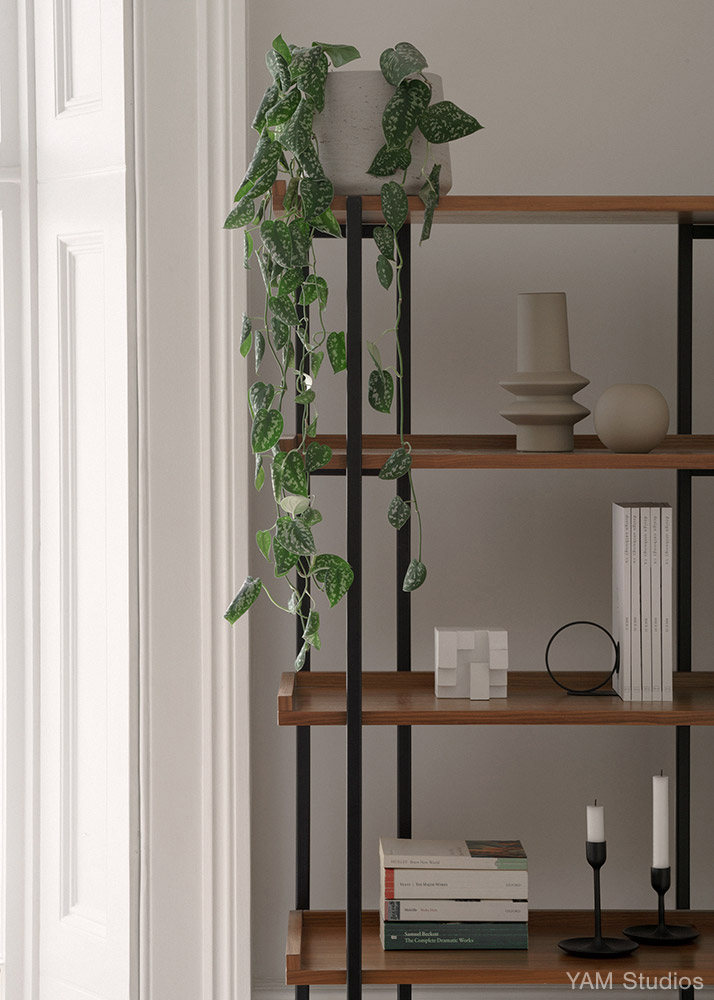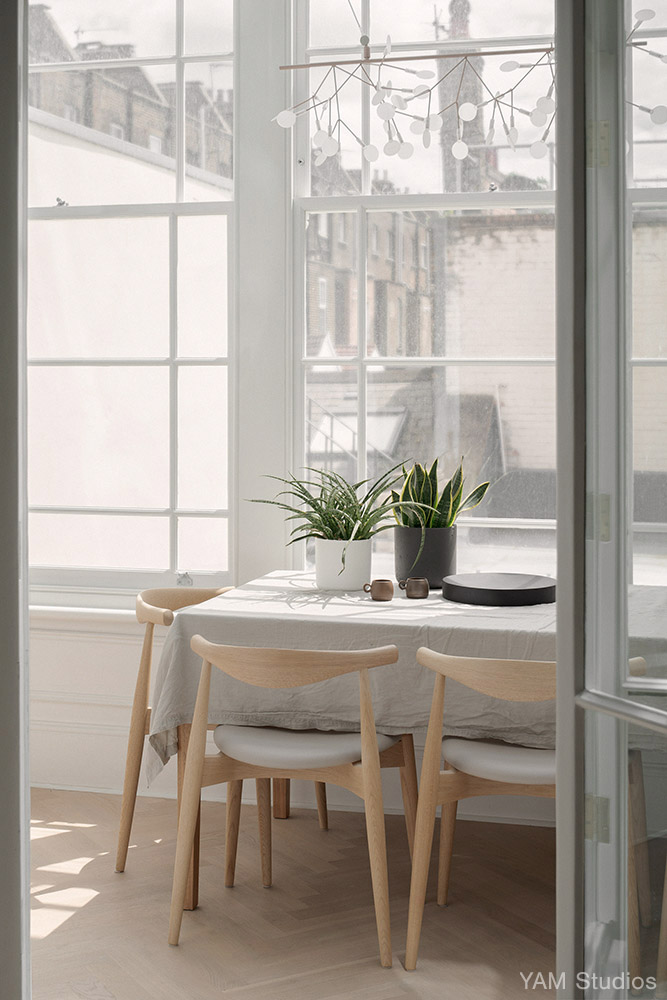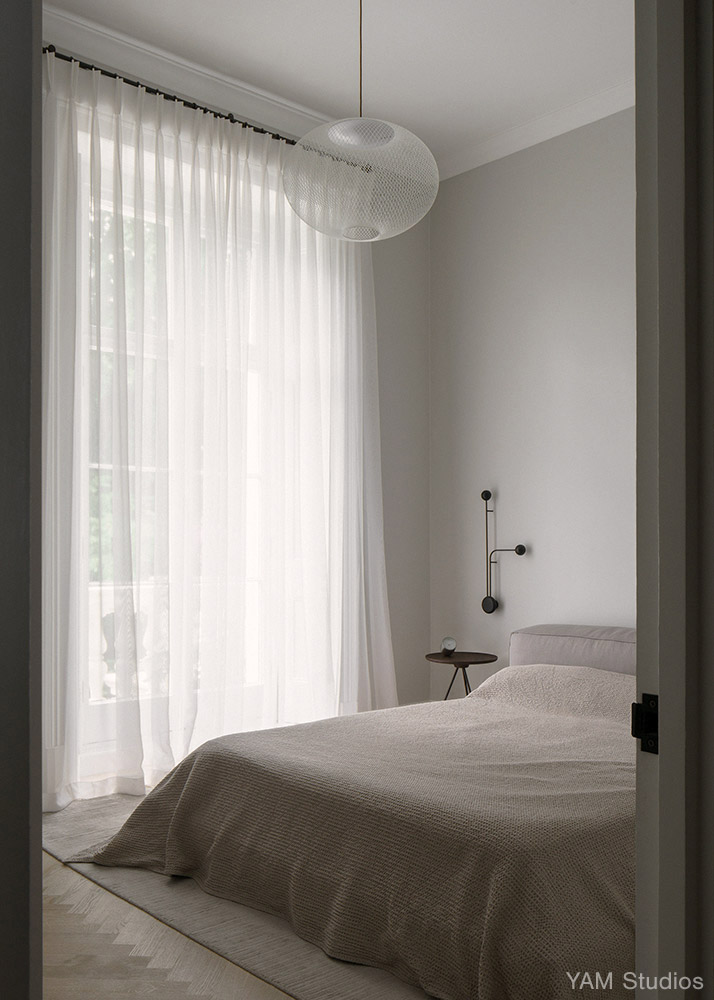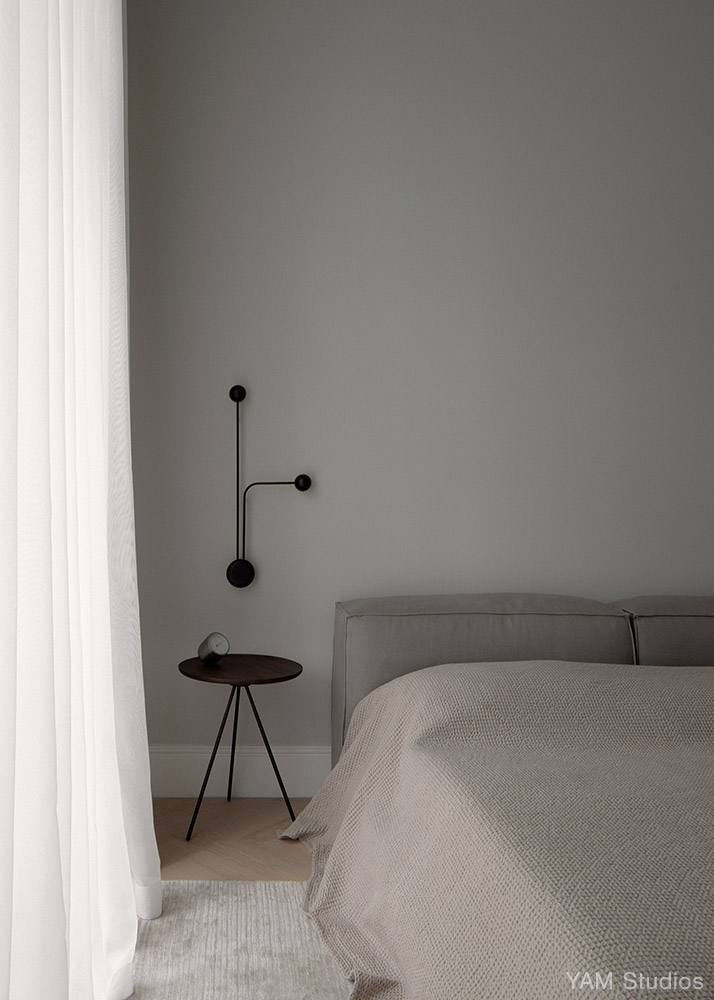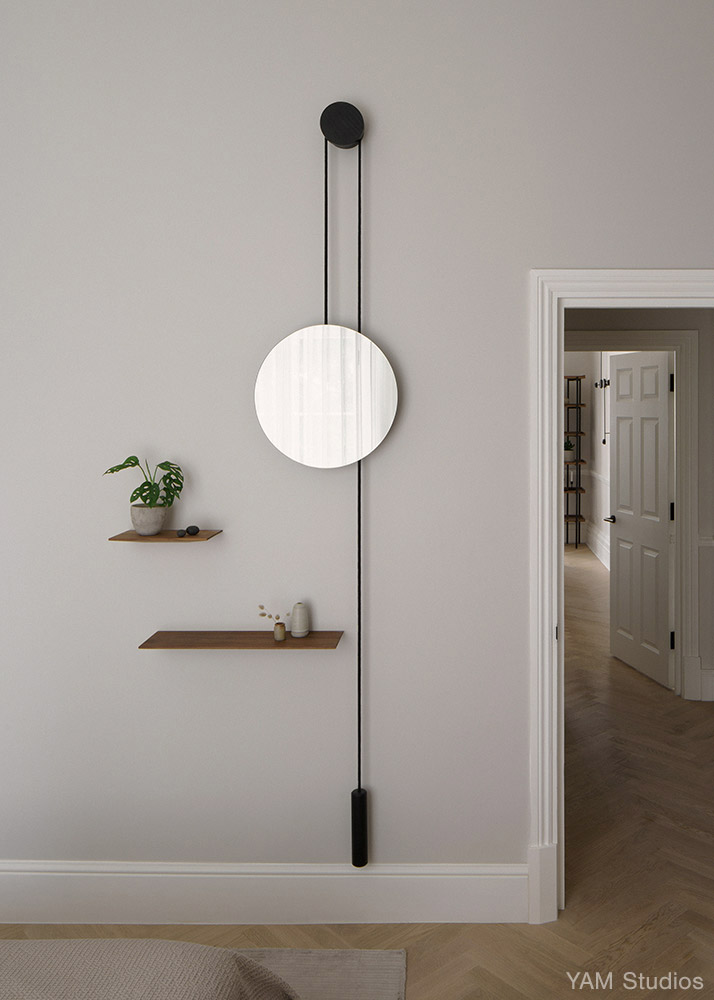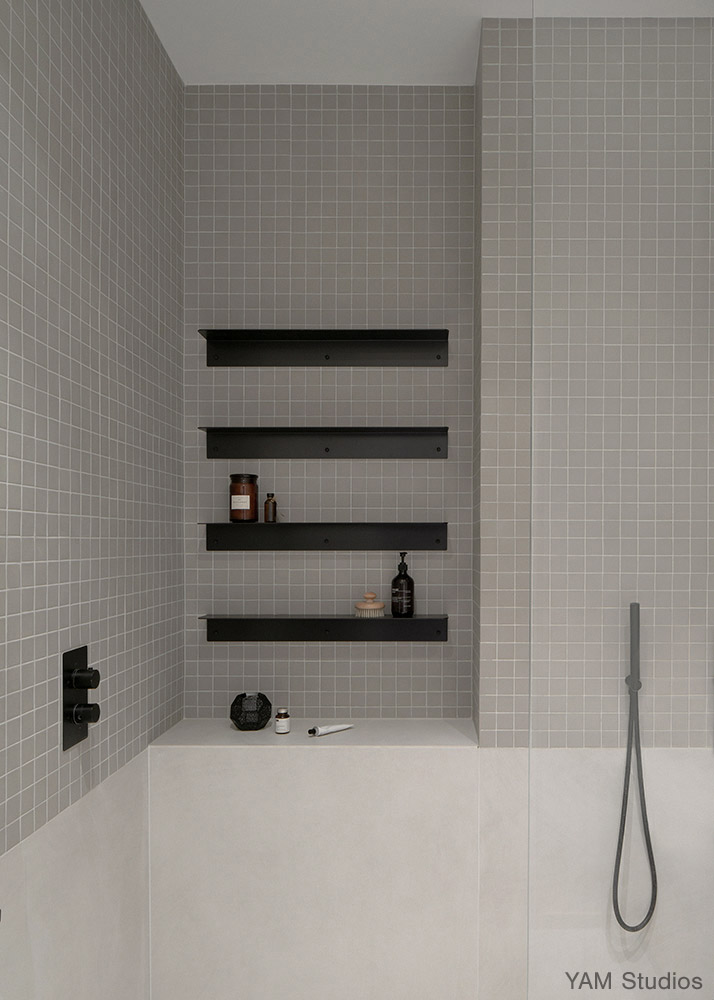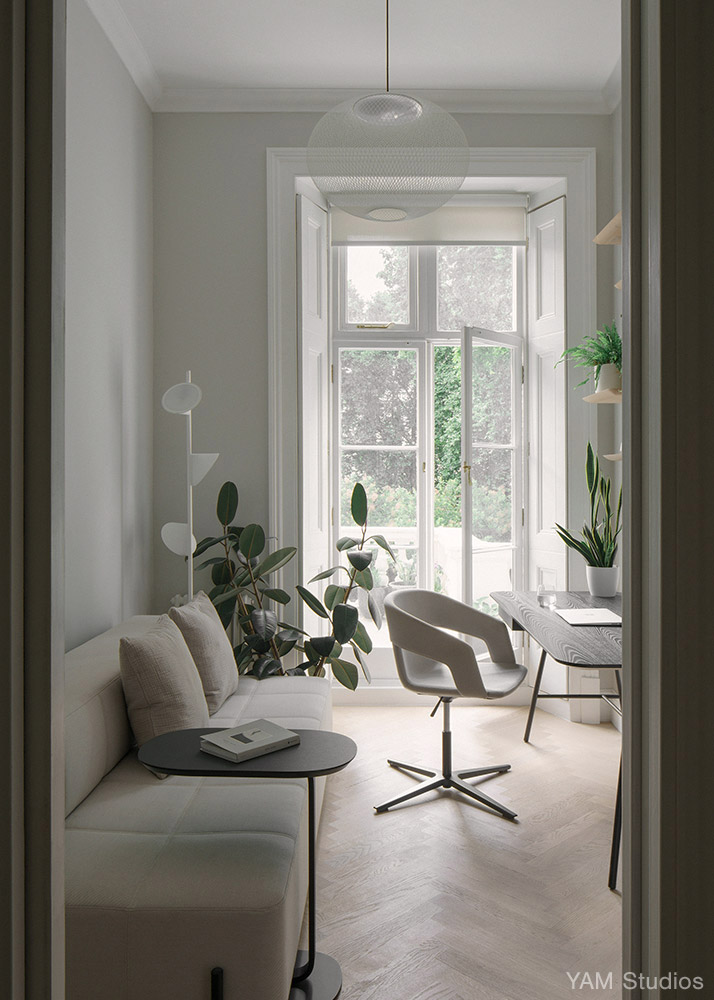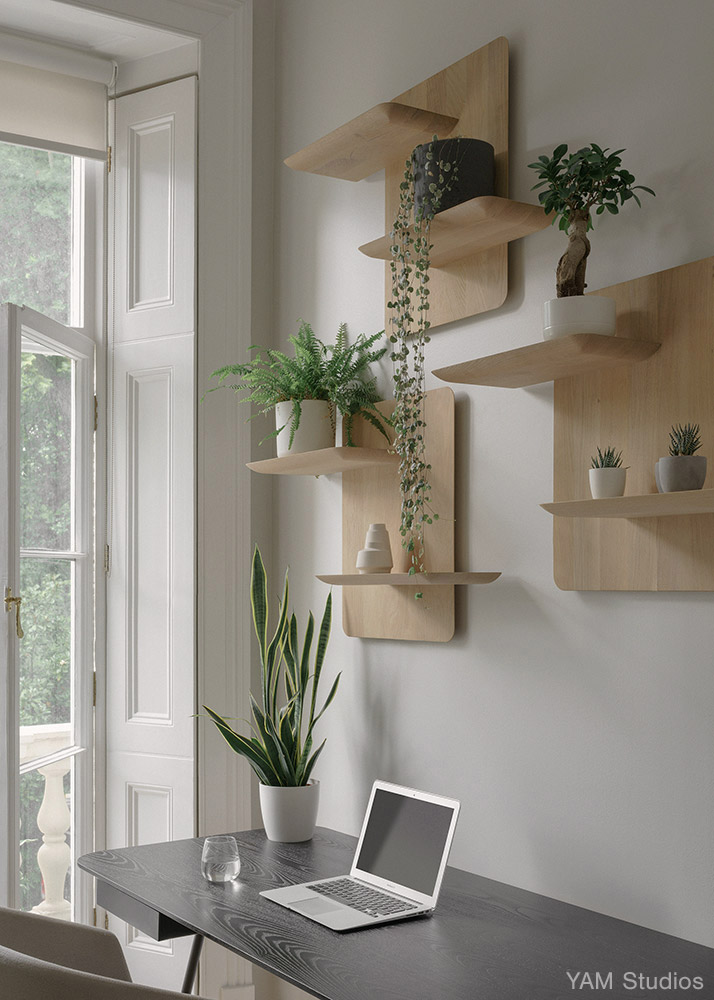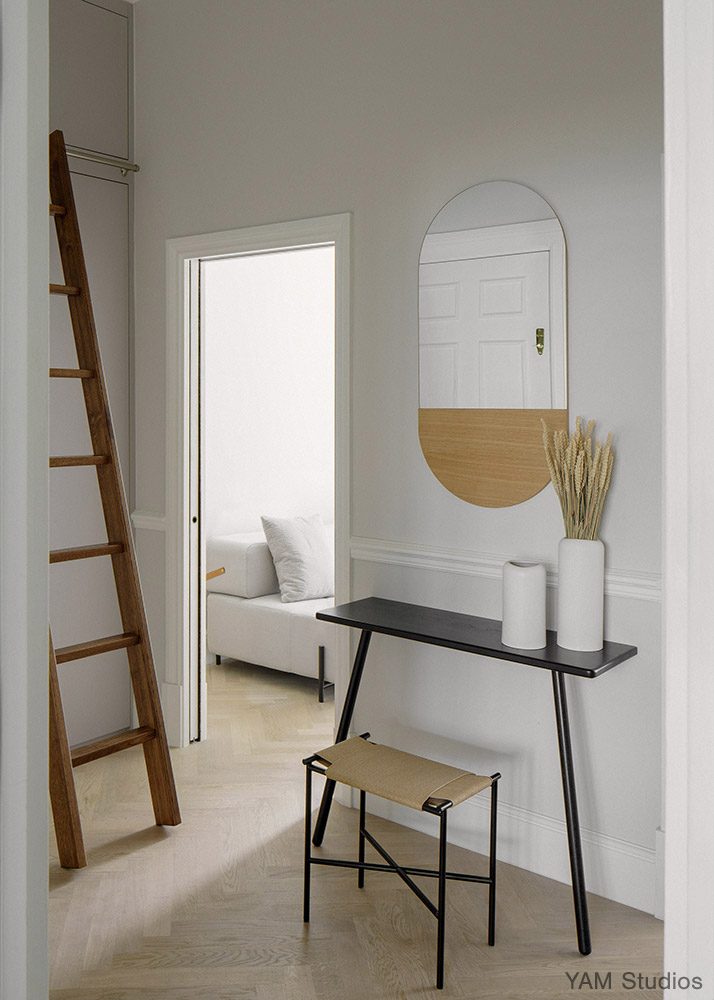 < Previous - All Projects - Next >